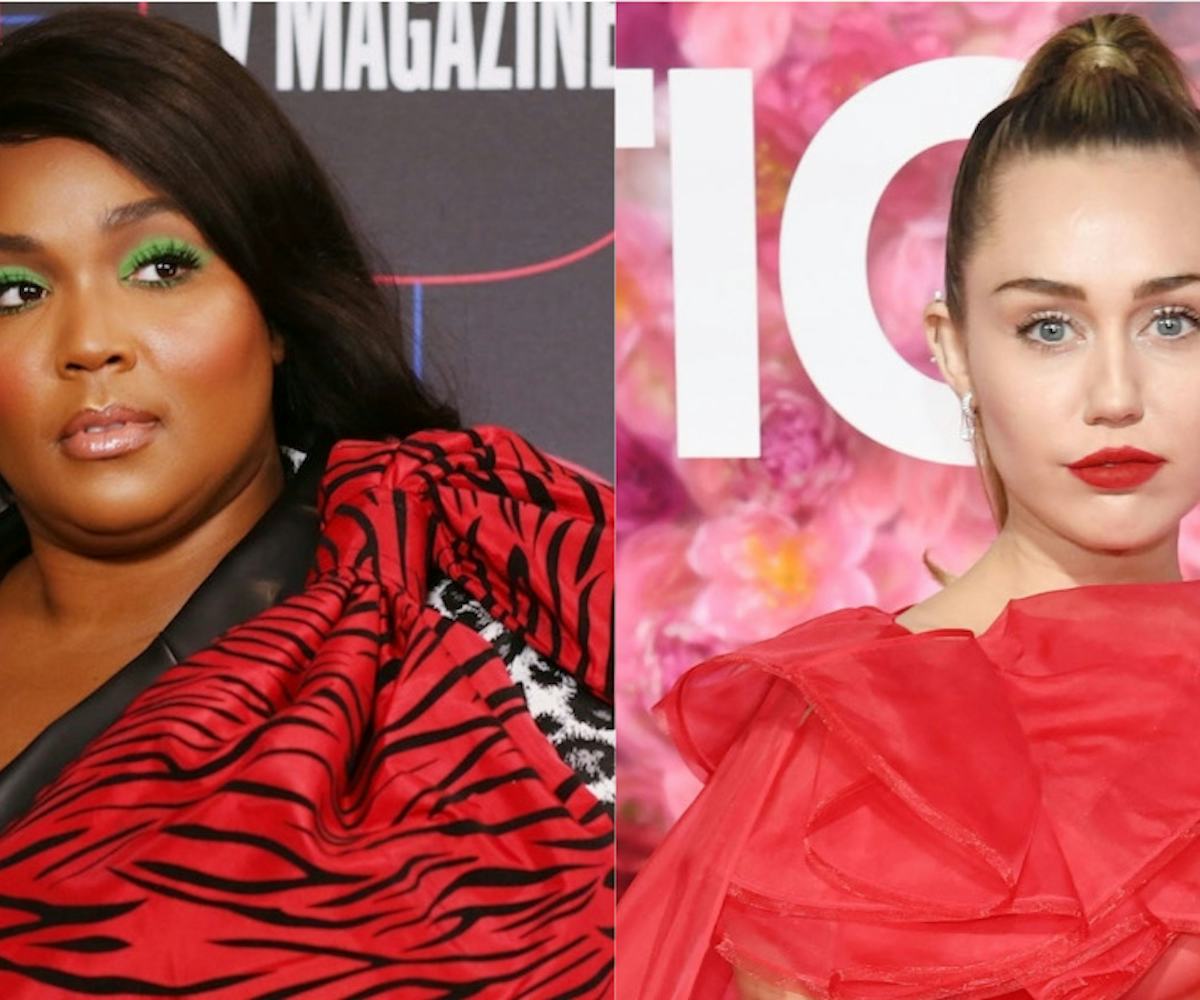 Photos by Randy Shropshire, Amy Sussman/Getty Images
Lizzo Adds A Soulful Twist To This Miley Cyrus Hit
Lizzo just covered Miley Cyrus' current hit single "Nothing Breaks Like A Heart," and TBH now I'm dying for a collaboration between the two artists. Lizzo slowed the track down a notch as she performed it in the BBC 1 Radio Live Lounge, ditching the strings of the original track for organ synth to add just a hint of a gospel.
She doesn't entirely rid the track of country—just the right amount comes from the original guitar backing—but absolutely goes off with her soulful vocals at the end. I totally wouldn't mind if Lizzo pulled a Beyoncé a la "Daddy Lessons." Can you imagine?
Of course, Lizzo also performed her recent single "Juice," which was hot as ever. If you haven't already been worshipping Lizzo and her flute Sasha Flute like the men in her new music video, uh, you better get with the program. Not too sure I'm going to make it all the way to April 19 when she releases her next album Cuz I Love You.