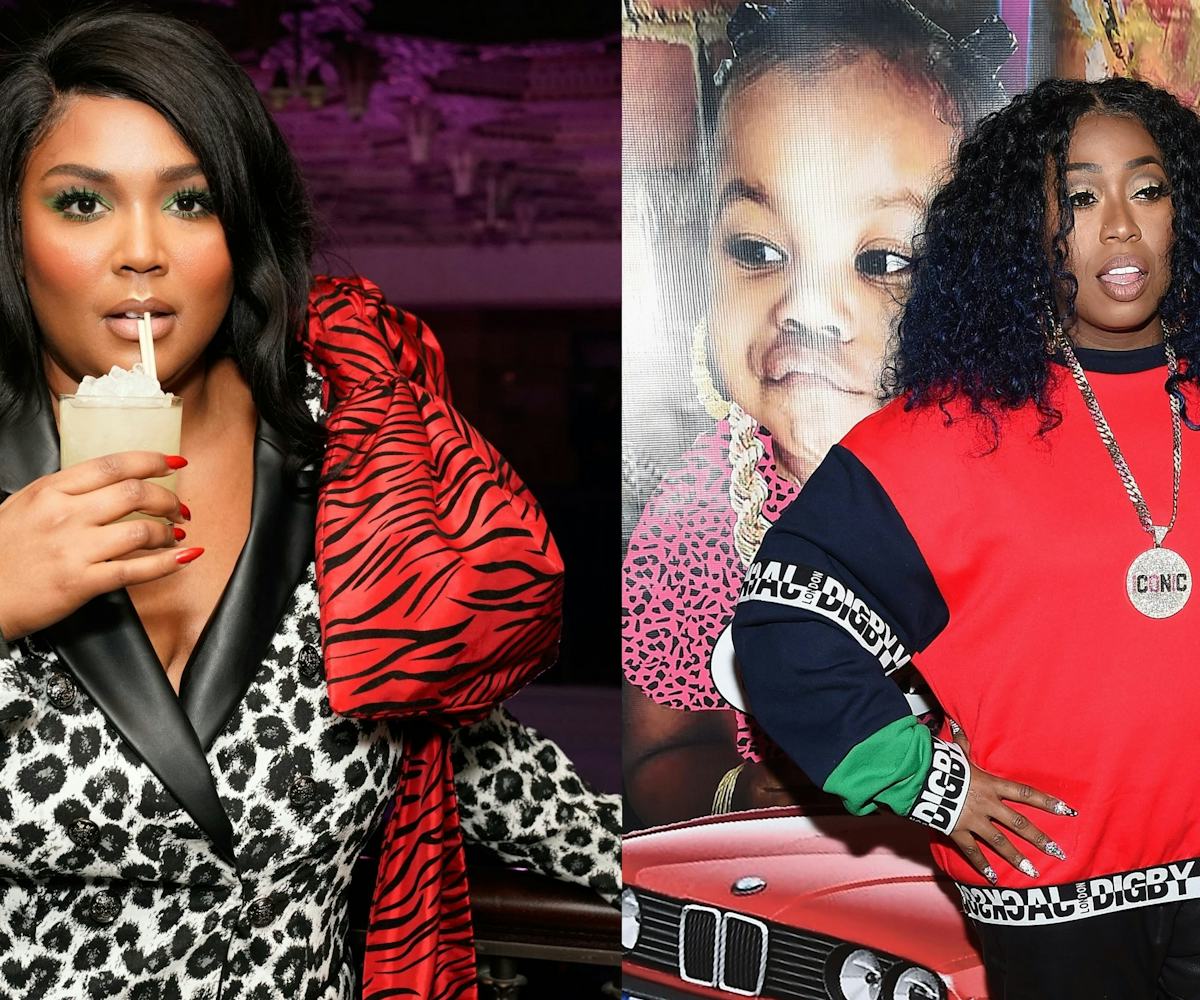 Photo by Erik Voake & Gary Gershoff / Stringer / Getty Images.
Lizzo And Missy Elliott's New Song "Tempo" Celebrates All The "Thick Girls"
"Slow songs, they for skinny hoes"
Lizzo has just dropped a new track, "Tempo" with the legendary Missy Elliott, and the message is clear: She has too much ass for some slow song.
As the title suggests, "Tempo" is a high-energy dance track that has Lizzo reminding us all that she's THAT bitch. She rides the beat with lines like "Get on this ride, baby, you gon' have to buckle up/ Thick thighs save lives, call me little buttercup" and "Twerk skills up on legendary." But the chorus is the real kicker: "Slow songs, they for skinny hoes/ Can't move all of this here to one of those / I'm a thick bitch, I need tempo."
This track was basically made for Elliott, who has never shied away from letting us know what she can and can't do with her own curves. She arrives in verse three with instructions for her fellow badies: "All the fly girls head to the dance floor/ Kitty cat, kitty cat, prrr. All the thick girls down on the flrrr (On the floor)/ Ice on my neck like brrr (Like brrr). I'm big-boned with nice curves (Nice curves)/ Look at me, I know I look grrrd (Good)." A mantra from a songwriting hall-of-famer.
"Tempo" is the follow-up single to Lizzo's upcoming album's title track, "Cuz I Love You," which dropped last month with an accompanying video. I really hope this plus-sized bop gets a dope visual treatment as well.
Listen to "Tempo" below.