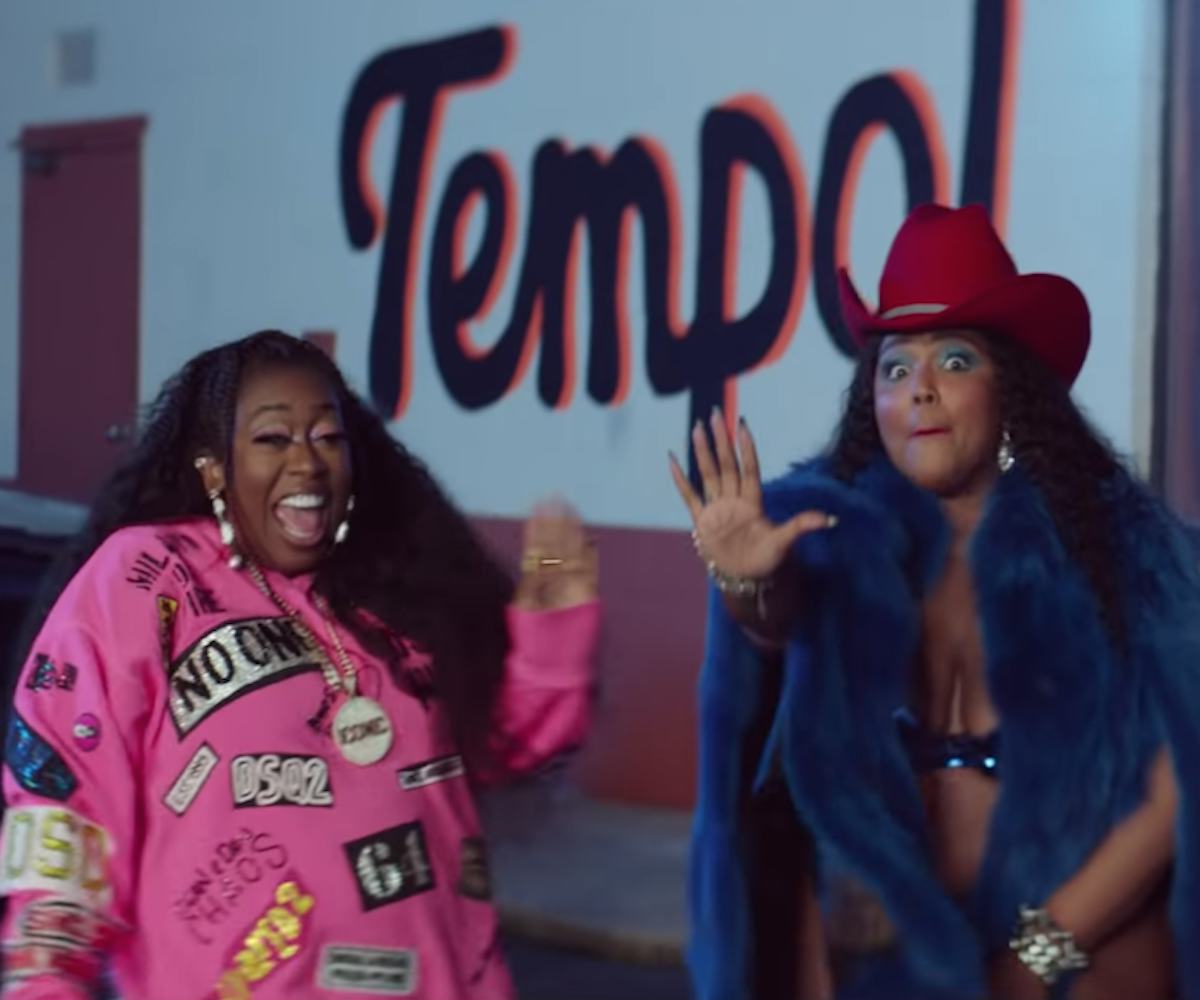 Screenshot via YouTube
Lizzo And Missy Elliott Twerk To The "Tempo" In A Parking Lot In New Music Video
Lizzo and Missy Elliott have finally dropped the music video for body-positive anthem "Tempo," and it's one big dance party.
The video opens with Lizzo taking Tik Tok videos of herself as hunky dudes fawn over her in a diner. She eventually leaves to join the crew of twerkers outside. While doing all this, she rocks yeehaw glam with a red cowboy hat and blue fur coat. It's vaguely patriotic, with red, white, and blue sequins underneath, which makes sense to me, as Lizzo is my president.
Missy Elliott makes her grand entrance by rocketing out of the hood of a car in just in time for her verse. Now, I can't lie—I missed her entire verse on the first watch on account of how cool her custom "Tempo" tracksuit is. Will this be some limited-edition merch someday? Please?
Elliott and Lizzo join each other for the song's conclusion, strutting straight though rows of acrobats on bouncing car hoods to the middle of the parking lot to show off some dance moves. You're going to need to watch it again and again to savor every detail.
Watch the video for "Tempo," below.