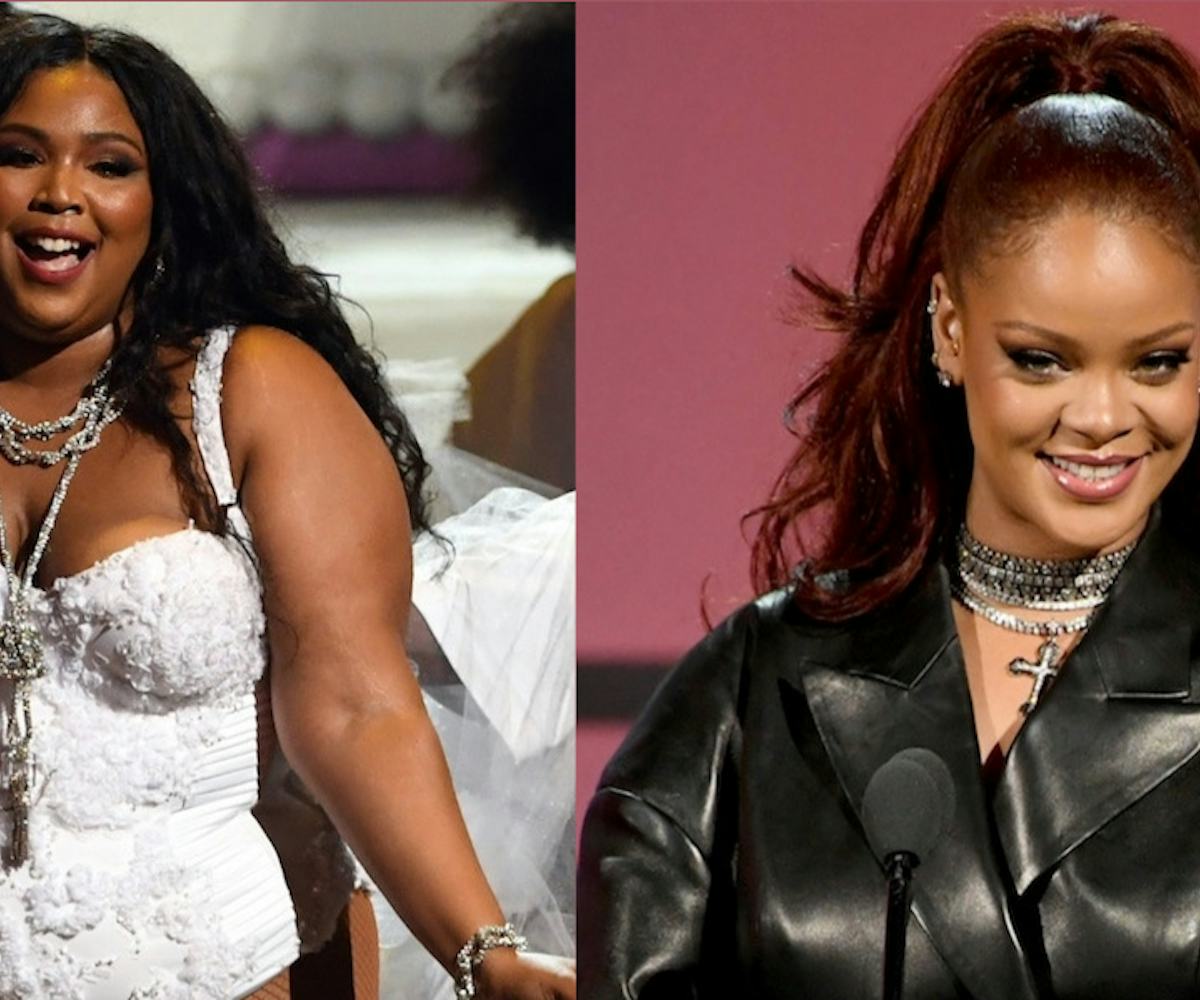 Photos by Kevin Winter/Getty Images
Lizzo Had The Best Reaction To Rihanna Loving Her Performance
Lizzo's performance at the BET Awards on Sunday night received much praise from all who watched, including one very important woman sitting in the audience: Rihanna. When Lizzo stepped out on stage, serving cake from atop a set that looked like the dessert, it wasn't long before the entire audience was on their feet and cheering her along. Lizzo's reaction to all the love afterward? Absolutely priceless.
"That's it... that's the tweet," Lizzo wrote, sharing side-by-side images of Rihanna pointing very passionately at her with one of her taking in the applause. I'm pretty sure all of us were Rihanna by the end of that performance—Lizzo slayed.
And it wasn't just the ending that had Rihanna's approval. She was clapping, bobbing her head, and on her feet for that entire Lizzo performance.
Lizzo may be new to performing at awards shows, but she is clearly already a pro at it. From Sister Act vibes at MTV Movie and TV Awards to turning the entire BET stage into her "Truth Hurts" music video, she's killing the awards game. Hey, Grammy Awards bookers—don't drop the ball on this one. Thanks!
See what all the hype was about in the full performance video, below.