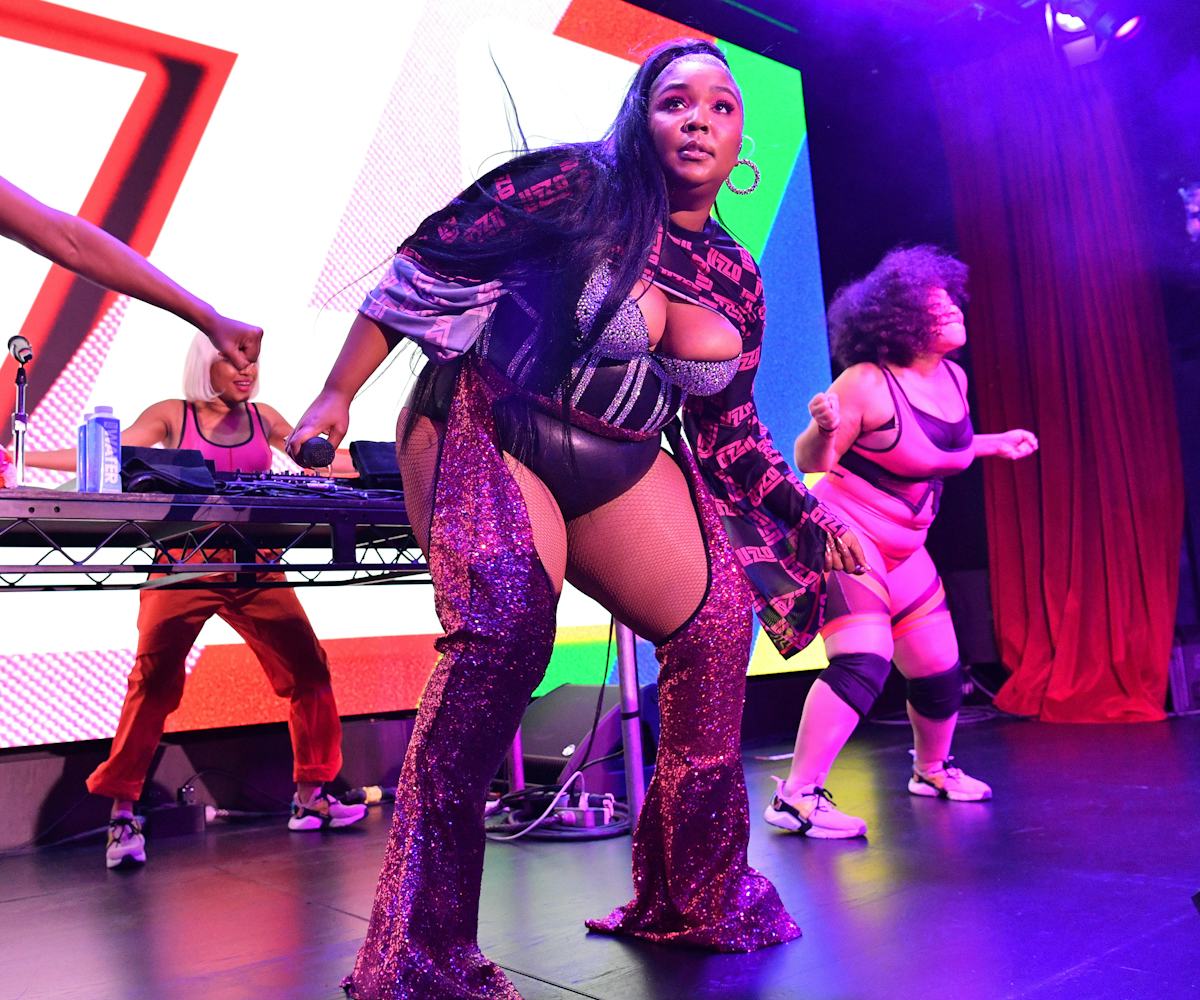 Photo by Dia Dipasupil / Getty Images.
Lizzo Says Her Team Was Attacked By Security In Milwaukee
Lizzo put on what looked to be an amazing show at Milwaukee, Wisconsin's Summerfest last night, but the experience has been dampened by what the artist is calling out as a racially motivated attack.
In all caps, Lizzo asked Twitter if anyone had footage of a security guard at the venue who "tackled and attacked" her team. She admitted that she was "out for blood" after her hair stylist and stylist were "slapped and manhandled."
In a disappointing follow up tweet she said, "That was the best show ever but I feel like I can't even celebrate cuz RACISM don't matter if you a headliner."
She thanked Summerfest, but says she'll be filing a complaint against the "bigoted" security guard. She requested Summerfest's cooperation in "seeking justice."
While none of the details of the incident have been confirmed yet, it looks like Lizzo might get their support. Summerfest's official Twitter responded with their own statement that said: "Lizzo gave an incredible performance which she now feels is tarnished by events which occurred during the performance. We do not tolerate racism in any form. We will conduct a thorough investigation. We have an experienced crowd management staff who strive to protect performers & fans. While there may be challenges during a performance, we expect those challenges to be handled professionally & respectfully. If those standards were not met, we will take appropriate action."