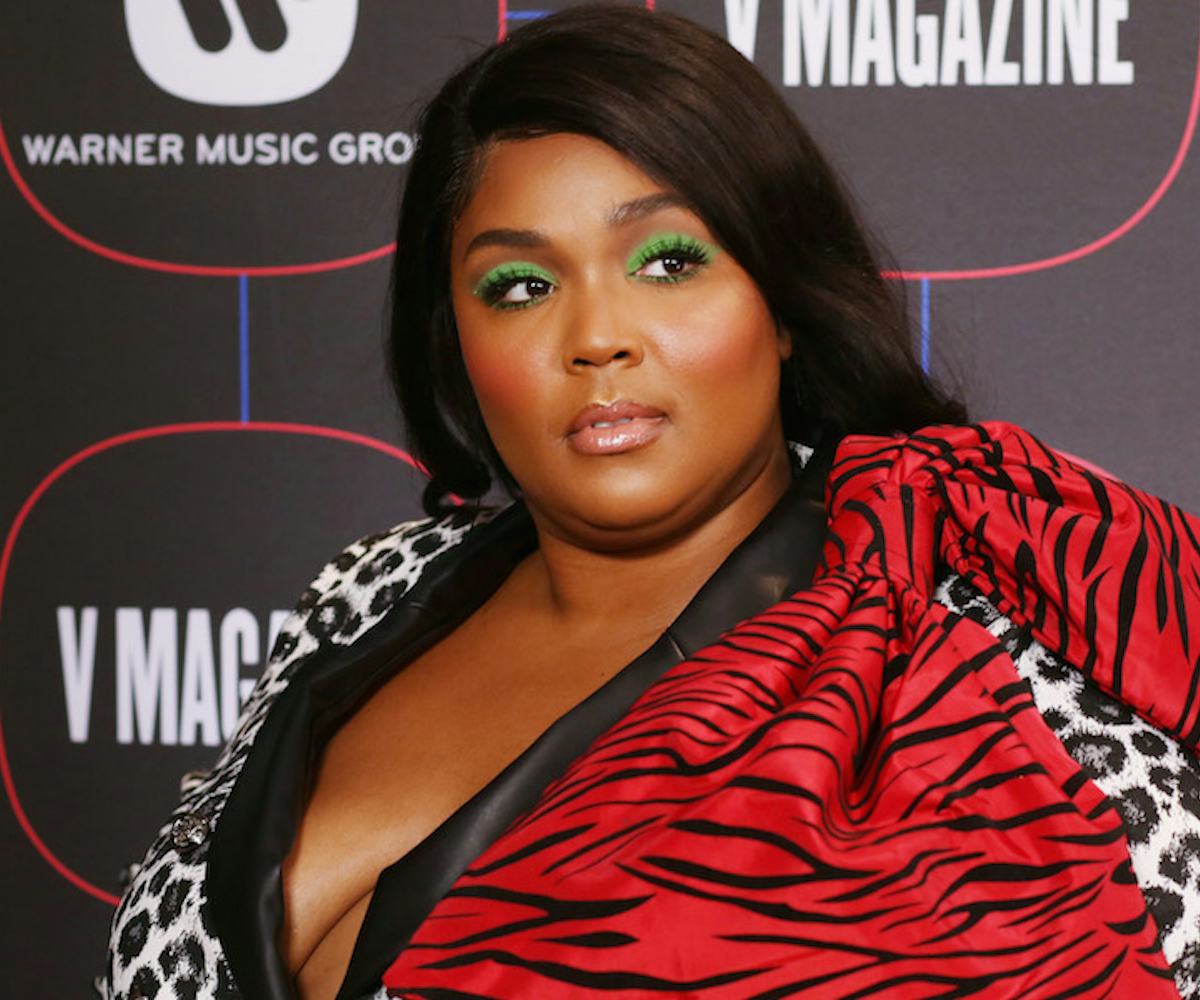 Lizzo's Cover Of "Shallow" Shows She Has The Range
Is there anything she can't do?
There have been a lot of covers of A Star Is Born's anthem "Shallow." From Nick Jonas dedicating a version to his wife, actress Priyanka Chopra, just before the 2019 Oscars, to Phoebe Bridgers and Conor Oberst, aka Better Oblivion Community Center, contributing their own very-Brooklyn take while playing a show in New York City earlier this month, "Shallow" has been done. We were pretty sure we didn't need to hear another version of it. And then we heard Lizzo's.
During a visit to SiriusXM studios, Lizzo recorded an acoustic version of the song, lending her raspy, soaring vocals to the Academy Award-winning song, reminding us all how serious her range is. And that's an important thing to remember ahead of the release of her forthcoming studio album Cuz I Love You. Because if you've just been focusing on the dance-able slew of singles like "Juice" and "Tempo" featuring Missy Elliott and haven't been able to stop partying to those, I don't blame you. But look back a single further to "Cuz I Love You," which was truly all the proof we needed that Lizzo would be able to slay this cover as well as she had her cover of "Nothing Breaks Like A Heart." More emotional ballads, please.
Watch Lizzo's impeccable cover of "Shallow" below.