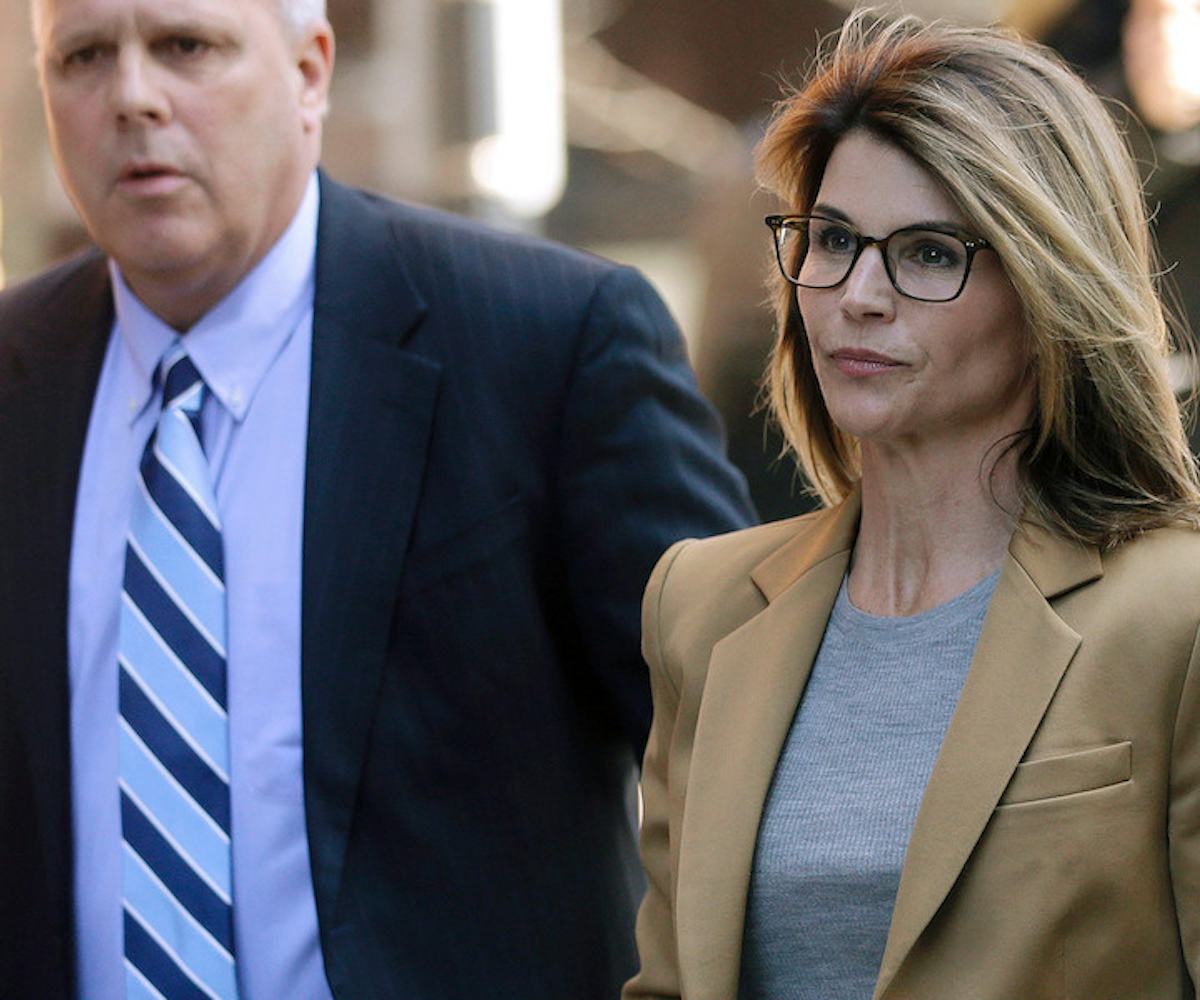 Photo by Steven Senne/AP/Shutterstock
Lori Loughlin Couldn't Play Herself In A Lifetime Movie Even If She Wanted To
Looks like Lori Loughlin's real-life scandal has inspired a Lifetime movie—but, even if the actress wanted to play herself the lead, she wouldn't be allowed to star in it. As Lifetime announced forthcoming original movie College Admissions Scandal, it also confirmed that it was not considering Loughlin.
Back in March, news broke that the Fuller House star and Desperate Housewives' Felicity Huffman, among others, were indicted for bribing prestigious universities into getting their children admitted. According to The Blast, College Admissions Scandal's "two mothers are not meant to be Loughlin and Huffman," but, like, they definitely have to be inspired by them at least in part. Lifetime shared, per The Blast, that the film "will follow two wealthy mothers who share an obsession with getting their teenagers into the best possible college." Sounds familiar, right?
Lifetime also shared with The Blast that "the two women are not being considered for the starring roles." It's probably for the best since Loughlin will be quite busy after she pleaded not guilty and turned down the option of a deal.