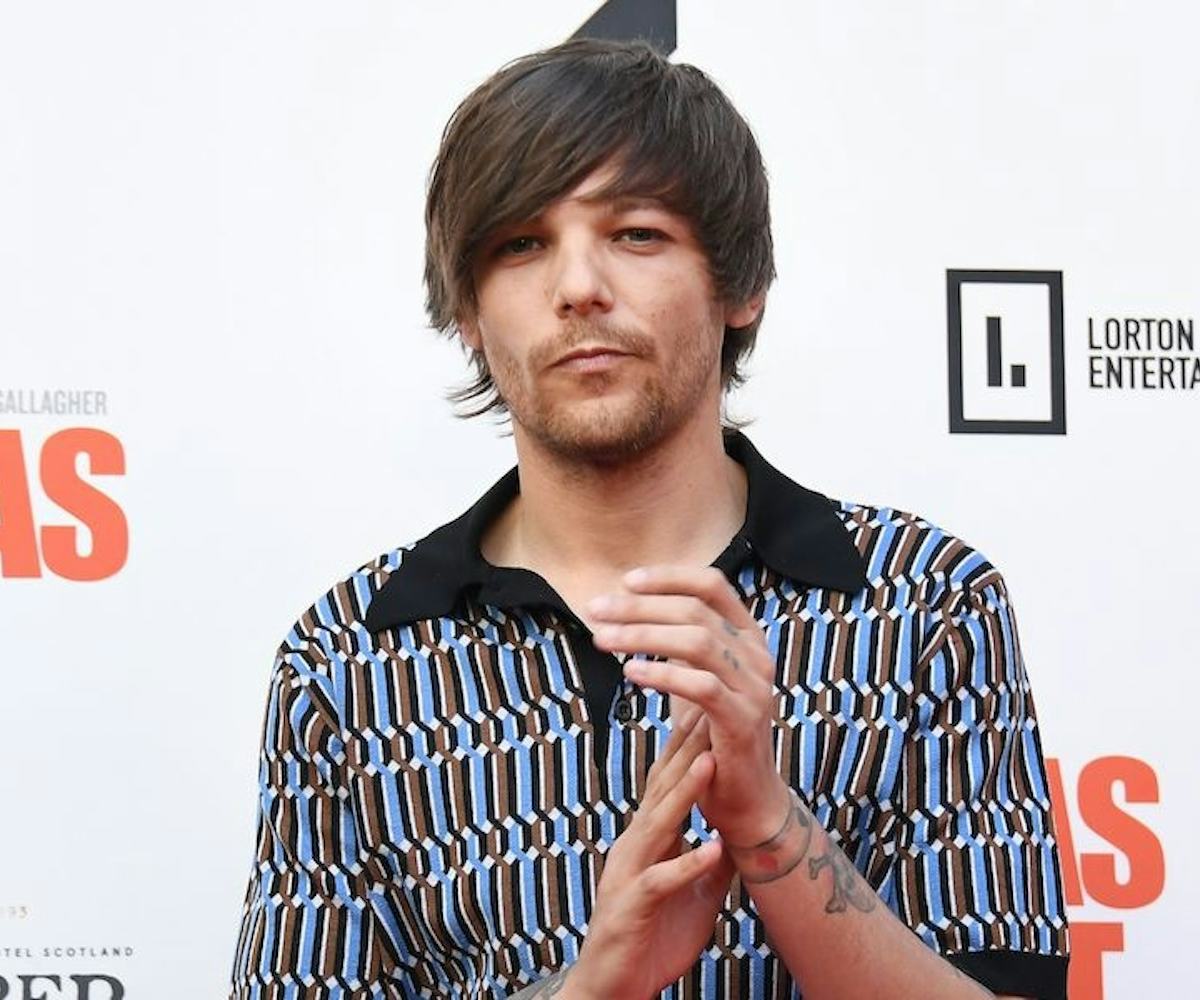 Photo by ANDY RAIN/EPA-EFE/Shutterstock
Everything We Know About Louis Tomlinson's Debut Solo Album
Including release date and name
Louis Tomlinson is the latest former One Direction member to announce he's making his solo debut. Tomlinson announced forthcoming album Wallsby sending his fans on a social media scavenger hunt on Wednesday after leaking a piece of his album art on Twitter. Of course, given the power of former Directioners and current Louies, it wasn't long before the artwork was completed. Since then, Tomlinson confirmed his debut with a video post.
The artwork is simple, with Tomlinson posing for what looks like a grade school portrait. In the photo, he sits slumped with his hands in the pockets of a zip-up sweatshirt, paired with cuffed jeans and trainers. It doesn't clue us into anything we can expect from the album, but fans are hyped regardless.
The album is set for January 31 release and available for pre-order now. In the short clip, Tomlinson says, "I'm really relieved to finally be here. Thank you very much everyone for your patience. Cheers." A preview of Walls on Apple Music shows a total of 12 tracks, including previously released singles "Kill My Mind" and "Two Of Us," as well as new song "We Made It." According to Billboard, this next single will be released this Thursday, October 24.
Check out the first tweet, announcement, and album art below.