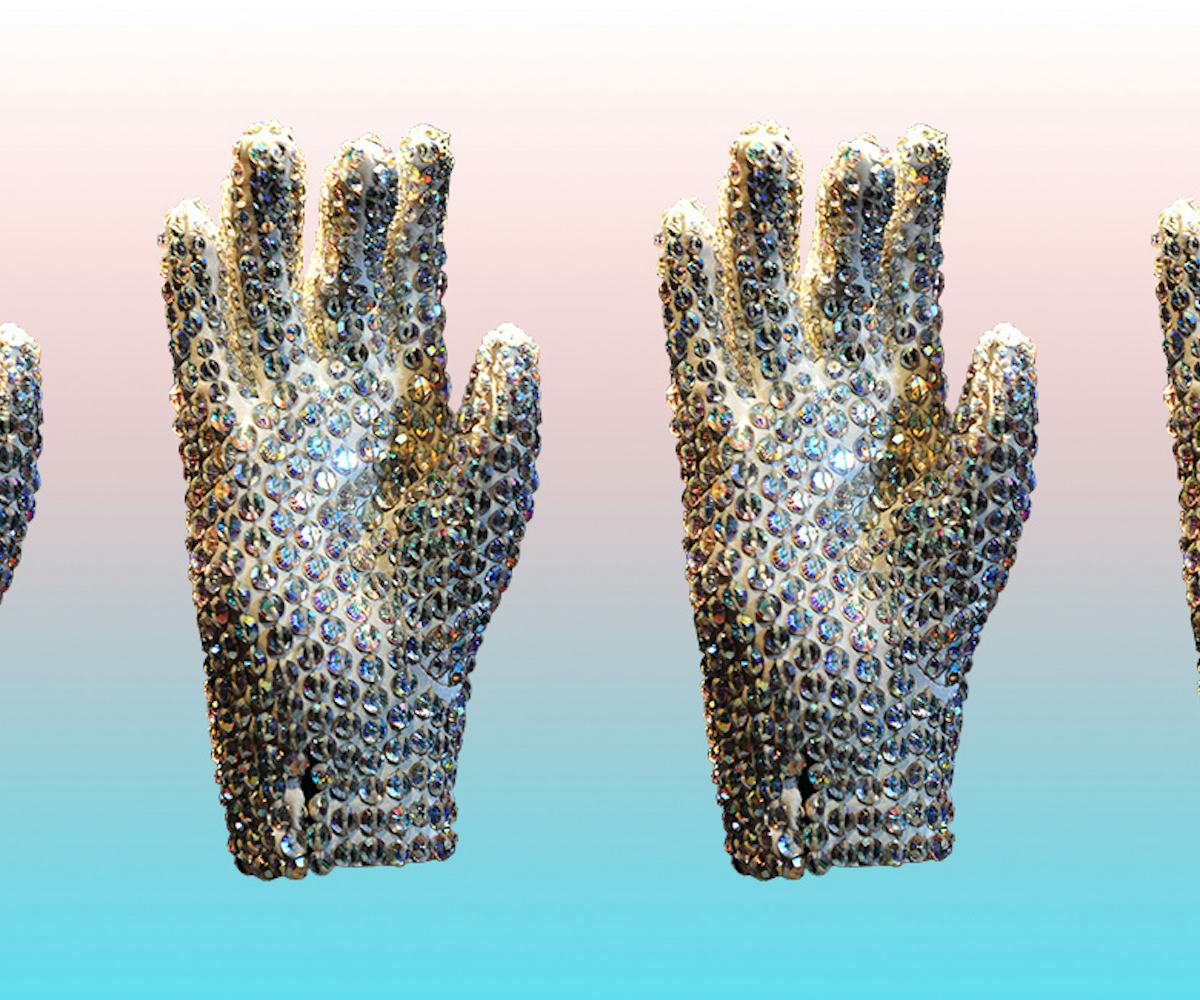 Photo by Samir Hussein/Getty Images
Louis Vuitton Sent Michael Jackson-Inspired Gloves As Show Invites
As if invitations to the Louis Vuitton Fall/Winter 2019 Menswear show in Paris weren't already highly coveted, this season's physical invite is a single white leather glove, which seems to be paying homage to Michael Jackson. Highsnobiety shared images of the "invite," which is covered in small crystals and features the details of the show on the palm. Previously, Louis Vuitton's artistic director of menswear, Virgil Abloh, revealed in Interviewthat his next collection would be inspired by the king of pop.
The high fashion brand shared a video of the glove on Instagram, captioned "There's only one," a sentence which also appears printed on the glove. A computerized voice narrates, "See, the thing is, there is only one. There was only one. Not me, but you. Us. There was only one us. Copyright symbol 2019. Virgil Abloh. Care of Louis Vuitton."
When Abloh originally announced his inspiration for the collection, he pointed out how the soundtrack of a show can truly transform the collection, explaining, "When I have Michael singing in the background, it's a different type of shirt, it's a different kind of boot, it's a different fit of pants. Music is key."
The show will take place on Thursday, January 17.