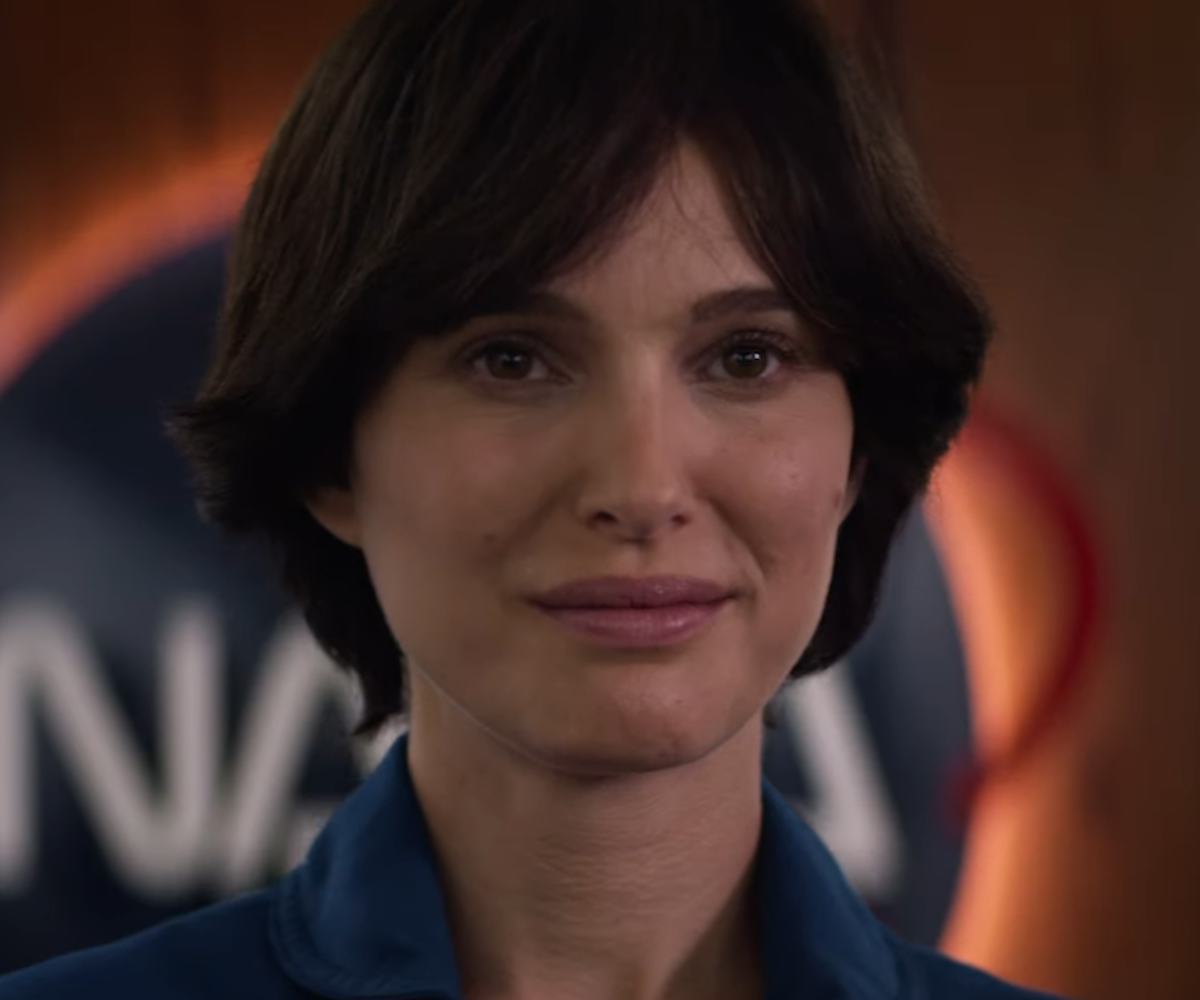 Screenshot via Youtube
Natalie Portman Struggles To Come Back Down To Earth In 'Lucy In The Sky' Trailer
She plays an astronaut who returns from space "after a transcendent experience during a mission"
Natalie Portman heads to space and isn't too fond of coming back down in her upcoming film Lucy in the Sky. Portman plays astronaut Lucy Cola who, per the description presented alongside the teaser trailer, "returns to Earth after a transcendent experience during a mission to space—and begins to lose touch with reality in a world that now seems too small." Fargo's Noah Hawley directs, with actors Jon Hamm, Dan Stevens, and Zazie Beetz rounding out the cast.
Per Telegraph, the Reese Witherspoon-produced film explores the effect Cola's PTSD has on her life as she attempts to acclimate to being back on earth with her family after a long time in space. According to previous coverage of the film, the plot is very loosely based off the 2007 attempted murder of Colleen Shipman by NASA astronaut Lisa Nowak, though the teaser doesn't reveal much to support that.
Before the introduction of The Beatles' hit of the same name sets the final tone of the trailer, we see the overwhelming transition from open space to monotonous domesticity through Cola's eyes. "You go up there and see the whole universe and everything here looks so small," she says, before seemingly detaching from her life on earth emotionally and mentally. She's shown levitating up into air and in space, where she is seen kissing a man. At the end of the clip, she assures someone that's she's "fine," but clearly she's anything but.
Watch the teaser below. Lucy in the Sky hits theaters later this year.