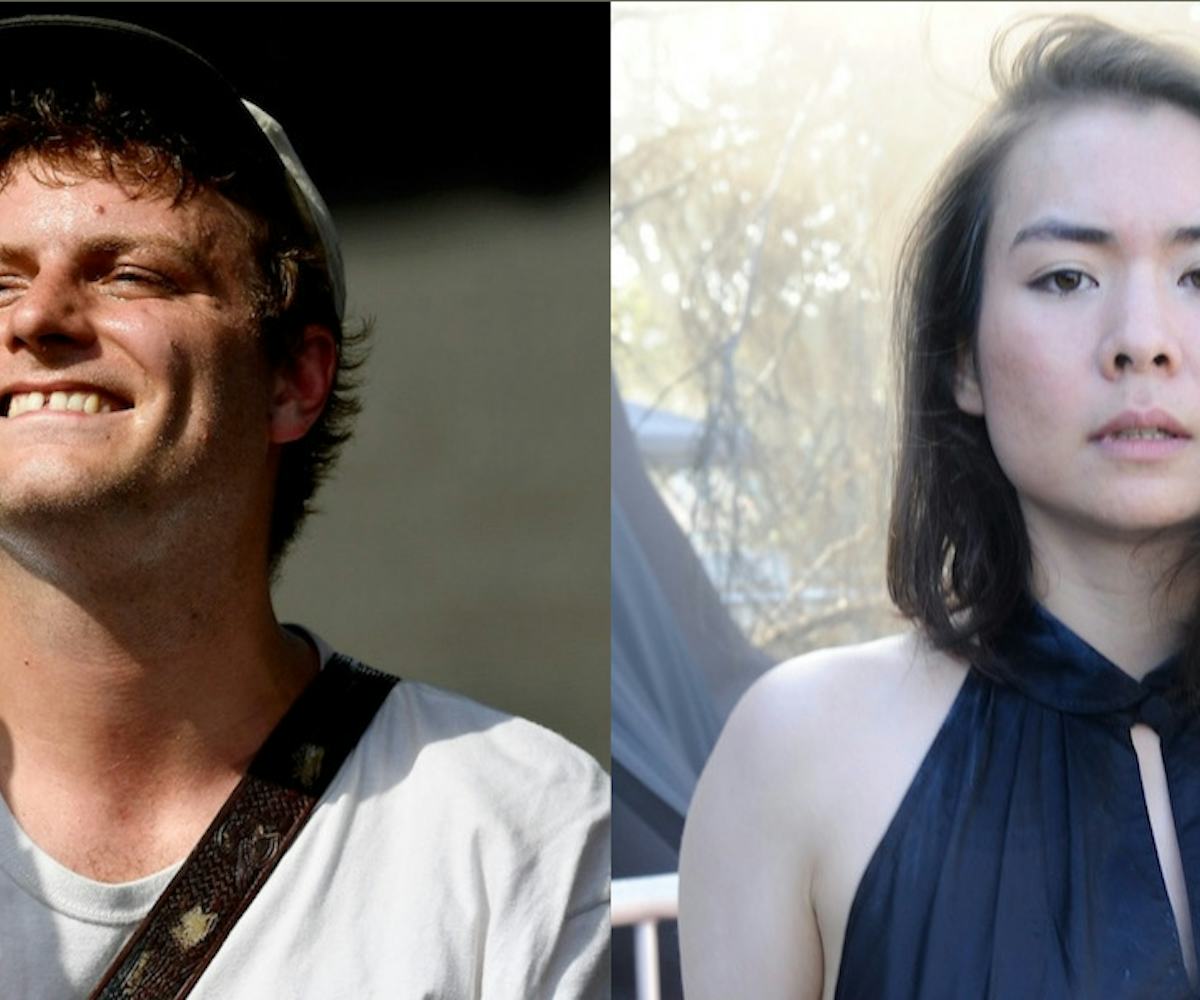 Photos by Frazer Harrison, Timothy Norris/Getty Images
Mac Demarco "Didn't Know Who Mitski Was" Before Cowboy Controversy
He's since seen the light
In a new interview with Huckmagazine, musical artist Mac Demarco opens up about what exactly went down earlier this year when fans drew comparisons to his forthcoming album, Here Comes The Cowboy, and Mitski's Be The Cowboy. When it was revealed that both also share singles with the same title, fans assumed Demarco was trolling Mitski, but he assures us that this was not the case. Since the initial announcement, Demarco says he's familiarized himself with Mitski's music, and has even perhaps found himself a new industry friend.
It's hard to imagine life without Mitski's Be The Cowboy on repeat, but apparently this is the fresh hell that Demarco had been living in. When the news broke, though, he did end up listening to the project. "I heard a lot of it yesterday," he told Huck (the interview took place the day after the announcement and controversy). "It's really cool and I think we might even cover one of the songs because it would be fun and we could try to make sense of the situation." He looks forward to putting this all behind him, and it seems him and Mitski may have even sparked a friendship in the process. "She seems really cool," he said. "Maybe I get to have a new friend or someone I can see at a festival and go, Wassup?!"
When it came to the minor uproar online, Demarco says he didn't anticipate the intense reaction from fans, but that he did consider Mitski's feelings. "For some reason, I felt like Mitski would be chill with it, which she was. I talked to her for a while–we were texting yesterday. She had the same outlook." Demarco added that it wasn't until days before the announcement that he knew of the "Nobody" similarity, but that, even then, he didn't see it as a big deal. "I didn't think people were gonna run with it that far. It's ridiculous. It's just music," Demarco said. And, after all, Demarco's "Nobody" is not the sad disco banger that Mitski's is, and is rather something entirely different.
As the interviewer began to dig into the topic of #MeToo and Demarco's past insensitive jokes, he had this to say:
The conversations are important. I've learned a ton. Everyone's learning. It hurt yesterday to see people say, 'Mac is trying to minimize a woman.' Do people assume I would troll [Mitski]? That makes me sad. At the same time, I know I wasn't. Mistakes get made. I've always tried to be positive. I understand that I am a man. I'm a white man. I'm a white straight man. With this album, I just made a record. I'm not trying to say anything about anything. I'm taking a back seat. If you wanna listen, you can. If not, that's okay. I hear it and I'm listening. I'm not like, 'Fuck this shit.' No way. It's important.
Read the entire interview over at Huck.