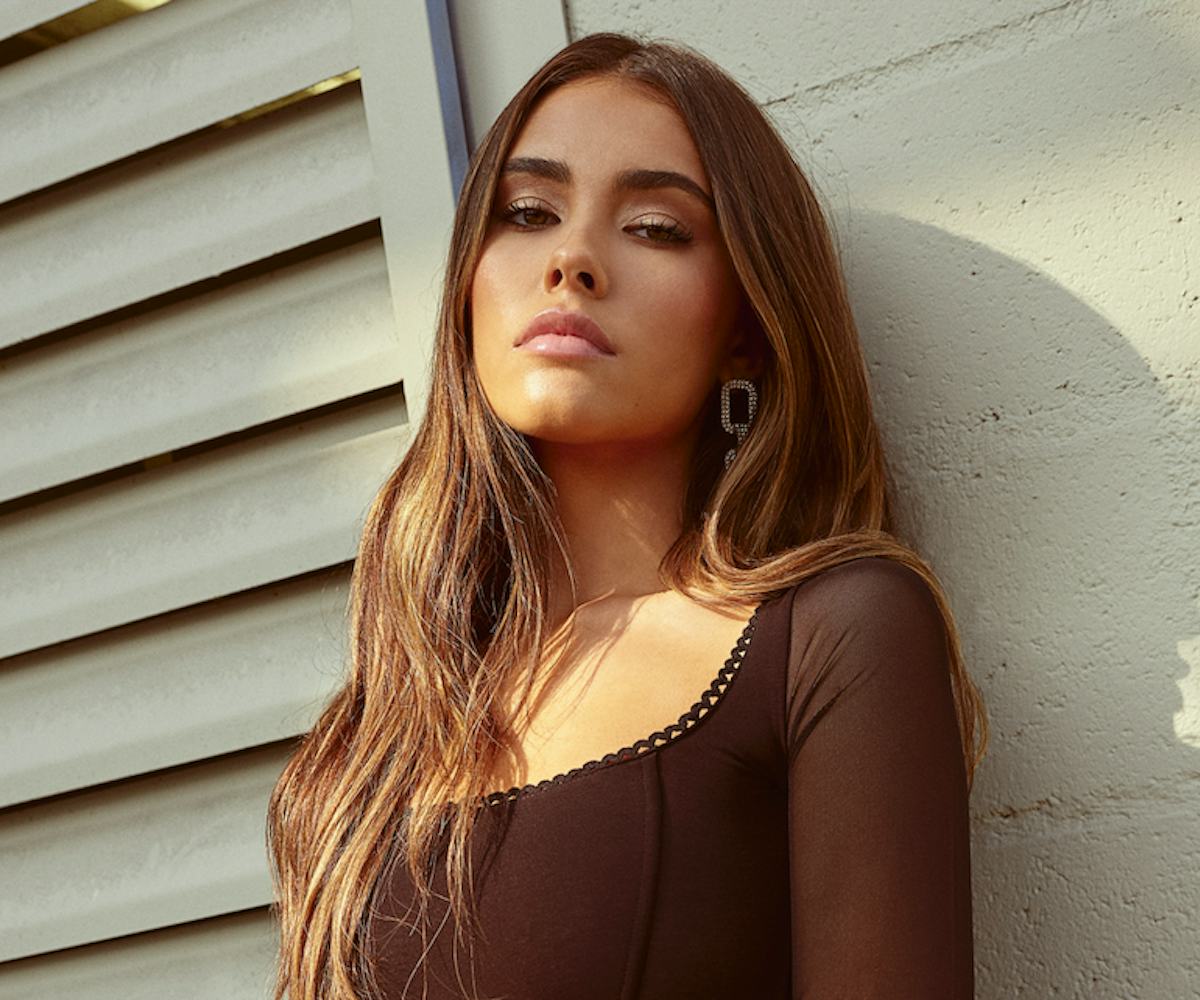 Photo courtesy of ASOS
Madison Beer Makes The Case For Comfortable Style With ASOS Collaboration
"I don't suffer for fashion"
If you've listened to any of Madison Beer's songs, you know that she doesn't like playing games or suffering for love. She's not going to wait around for a man, and if her lover goes out and cheats on her, well, it's his loss, and she'll make him hurt like hell for it. It's no surprise, then, that she has the same no-bullshit attitude for her fashion, too: You wouldn't catch her wearing something that doesn't make her both look *and* feel great.
To share her no-frills attitude, Beer created a style edit with our fave e-tailer ASOS, which is full of trendy but wearable looks. "I don't suffer for fashion. I want to feel great in what I'm wearing at all times, and I want everyone who wears the pieces in this style edit to feel fabulous too," Beer tells NYLON. "When you look your best, you feel even better. A great outfit can totally change your mood."
Just because they're cozy doesn't mean these outfits are just fit for staying home and watching TV. "I wanted to pair together basics that still have some swag to them. Items girls can wear to school, to a casual party or running errands," she says. "In my case, these are pieces I would wear to rehearsal or to the studio, but still cool enough to wear to a lunch meeting or even on stage."
Ever the relatable queen, Beer also wants to dispel the myth that one has to splurge on designer brands to look stylish. "I think people often think you have to wear a bunch of designers to serve a look, and that's not true," she says, pointing out that it's more about "how you put different pieces together and the energy you deliver when you wear them."
When it comes to her personal style, Beer cites Rihanna, vintage shops, and "classic '90s film and TV moments" as her go-to inspirations, which definitely comes through in the edit she created. She also notes that she's always eyeing her fans. "It's dope seeing how the girls in my audience style themselves to come to my show," she says. "Sometimes, their looks will inspire me to remix a similar look in my own closet."
As for how others will feel in her edit, Beer notes that she hopes that its wearers feel "comfortable and stylish," because, as she points out, these two things are not mutually exclusive. The styles are perfect for monochrome moments and mixing textiles, but, as promised, nothing looks uncomfortable in the slightest. "Hopefully they feel like I personally styled them for that day!" she adds.
She's gearing up to release a new, "more mature" album, and says she hopes listeners will "have fun [and] feel confident and sexy" when they play the album. "I love making music, and I hope that they connect to something in my music and that it becomes a form of escapism for them if they are going through something." Until then, we'll have to wear her clothes to get that.
You can shop her edit, here.
NYLON uses affiliate links and may earn a commission if you purchase something through those links, but every product chosen is selected independently.