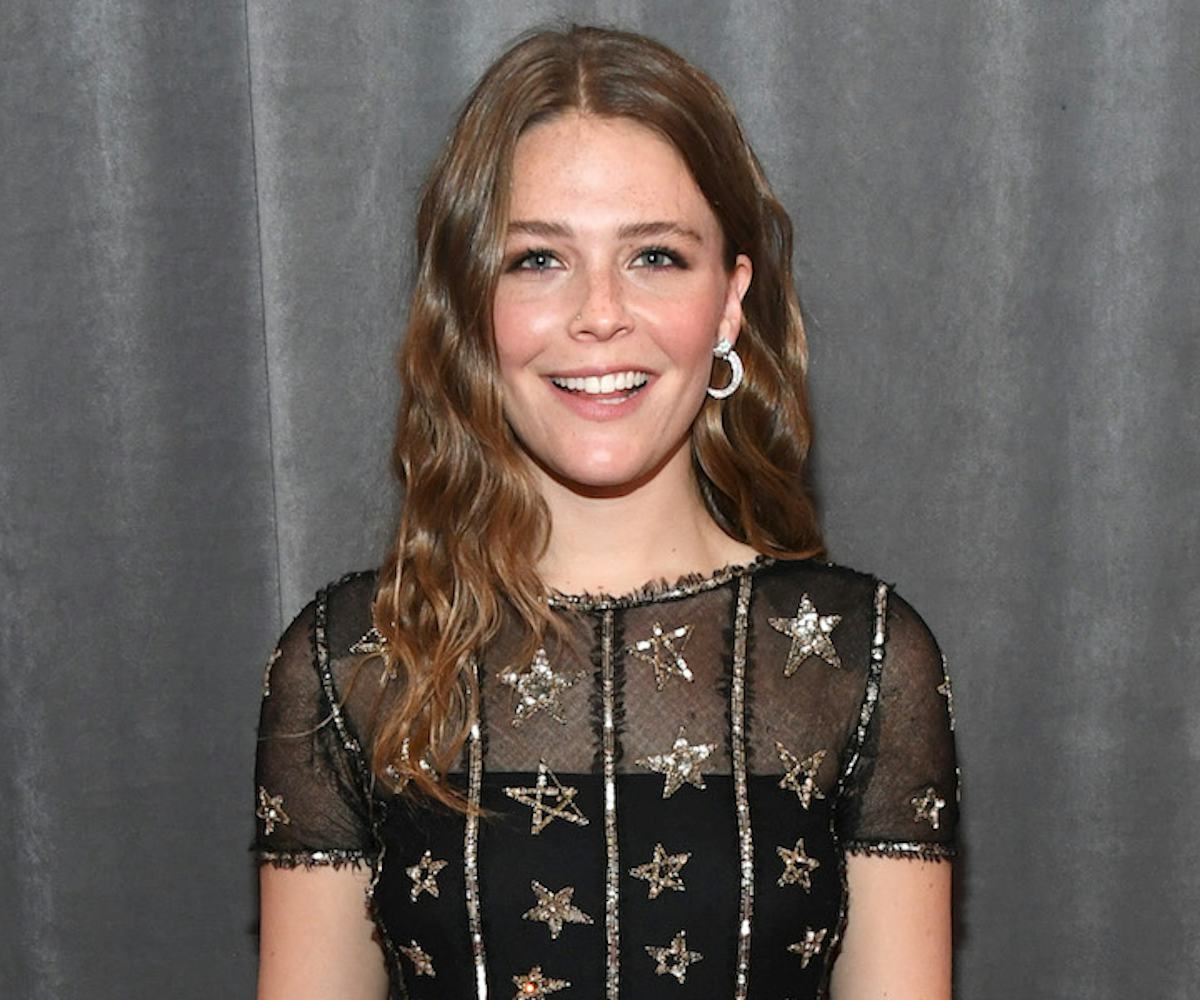 Photo by Kevin Mazur/Getty Images for The Recording Academy
Maggie Rogers Is A Sustainable VSCO Girl At The 2020 Grammys
She wore vintage Chanel with a water bottle in lieu of a handbag
Maggie Rogers wore head-to-toe Chanel at the 2020 Grammy Awards, and came armed with this season's hottest accessory: a reusable water bottle. The singer-songwriter's starry gown, which she dubbed "the ultimate dream dress" on Instagram, was plucked from the Paris-Dallas 2013/14 Métiers d'Art collection.
During one red carpet interview, Rogers admitted she started crying when she put on the very-cosmic dress. According to Rogers, the hiking trip that inspired her breakout single "Alaska" took place in 2013, the same year in which the gown was designed. She accessorized the beaded and embroidered silk tulle number with Chanel's Comète earrings and Voie Lactée ring, as well as a bag perfectly suited to carrying her gold reusable water bottle.
"It's been an incredible four years of work," Rogers wrote on Instagram as she revealed her dress. "My team looks dapper AF, my parents are here, my best friend is my date. WE'RE READYYYYYYYYY GRAMMYS HERE WE COME." The singer showed off an additional accessory on Instagram that she kept tucked away once she stepped on the red carpet — a monogrammed, bedazzled flask.
Rogers is nominated for Best New Artist at the 2020 Grammy Awards, and celebrated properly upon first hearing the news back in November 2019. Coincidentally, Rogers was in the midst of dropping her latest single "Love You For A Long Time" when the Grammy nominations were announced, so she had plenty to inspire the Natasha Bedingfield dance party that ensued.
Check out her Grammys look below.
More to come.