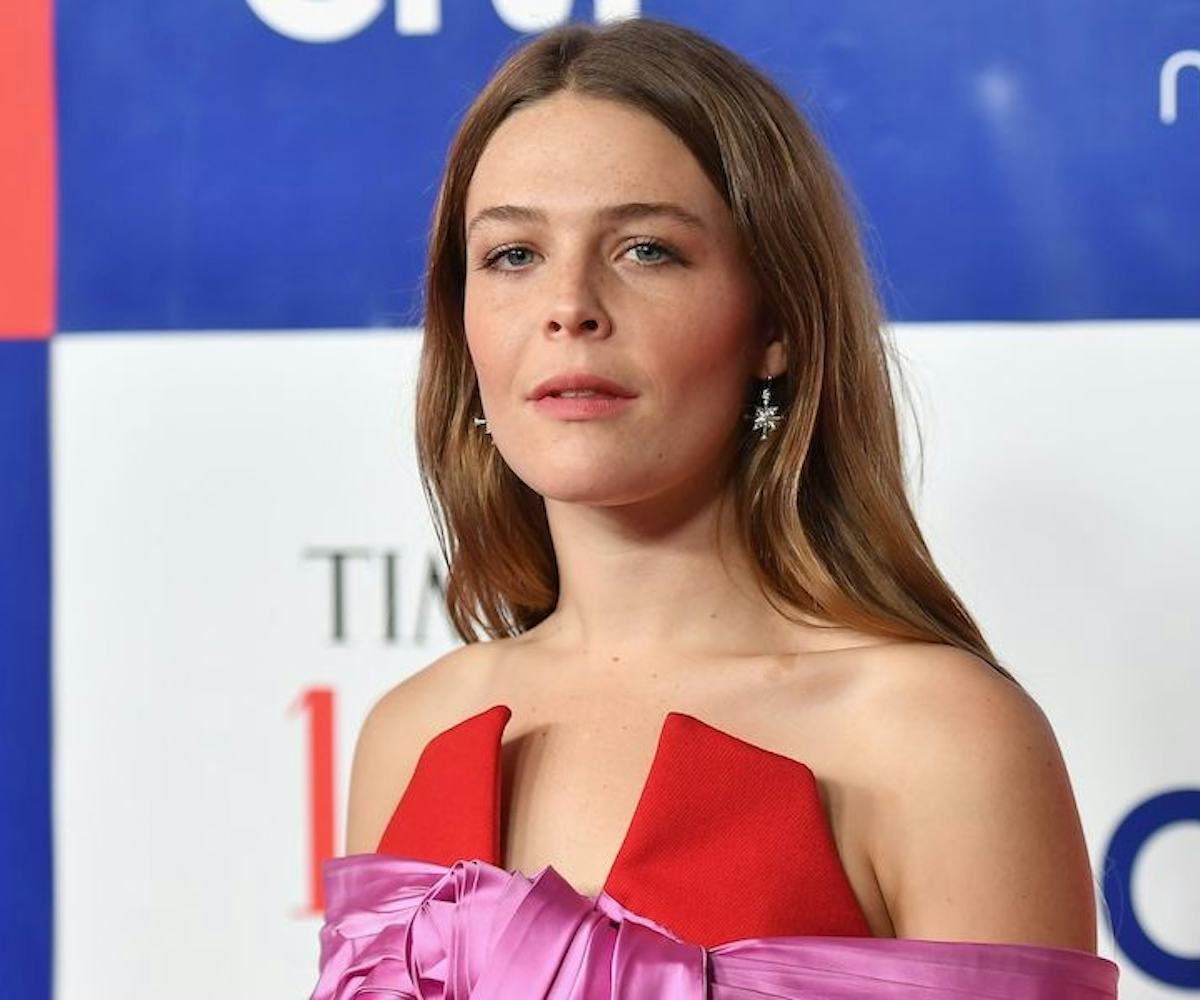 Photo by ANGELA WEISS/AFP via Getty Images
Maggie Rogers' New Song "Love You For A Long Time" Is Very Fleetwood Mac
But without all the fighting behind the scenes, hopefully
2020 Grammy Award nominee Maggie Rogers is celebrating her academy nod with new music. Early on Thursday, Rogers dropped a sweet little love song titled "Love You For A Long Time" — just in time for cuffing season. It's all about being surprised by falling head-over-heels in love, and giving into it without fear.
The new track might suggest that Rogers has had Fleetwood Mac's Rumours on heavy rotation throughout her Heard It In A Past Life tour; Rogers' falsetto and lackadaisical acoustic-and-drums arrangement are a satisfying nod to "Dreams" without being too on-the-nose. While Fleetwood Mac was very much not in love while creating that record, Rogers sounds as though she's on cloud nine as she floats through each chorus. (And with the year she's had, she should be!)
Most of Rogers' day wasn't spent teasing the new release, but celebrating being nominated for Best New Artist at the Grammy Awards. This is Rogers' first Grammy nomination, and first big music award nomination overall — undoubtedly not the last, given the way she's long moved from initial viral success with "Alaska" to find chart success with subsequent releases like "Light On" — and Rogers' couldn't contain her excitement. Upon hearing the news, she posted a video dancing around her apartment to Natasha Bedingfield's "Unwritten", singing loud and proud despite being in the middle of brushing her teeth.
Listen to "Love You For A Long Time" below.