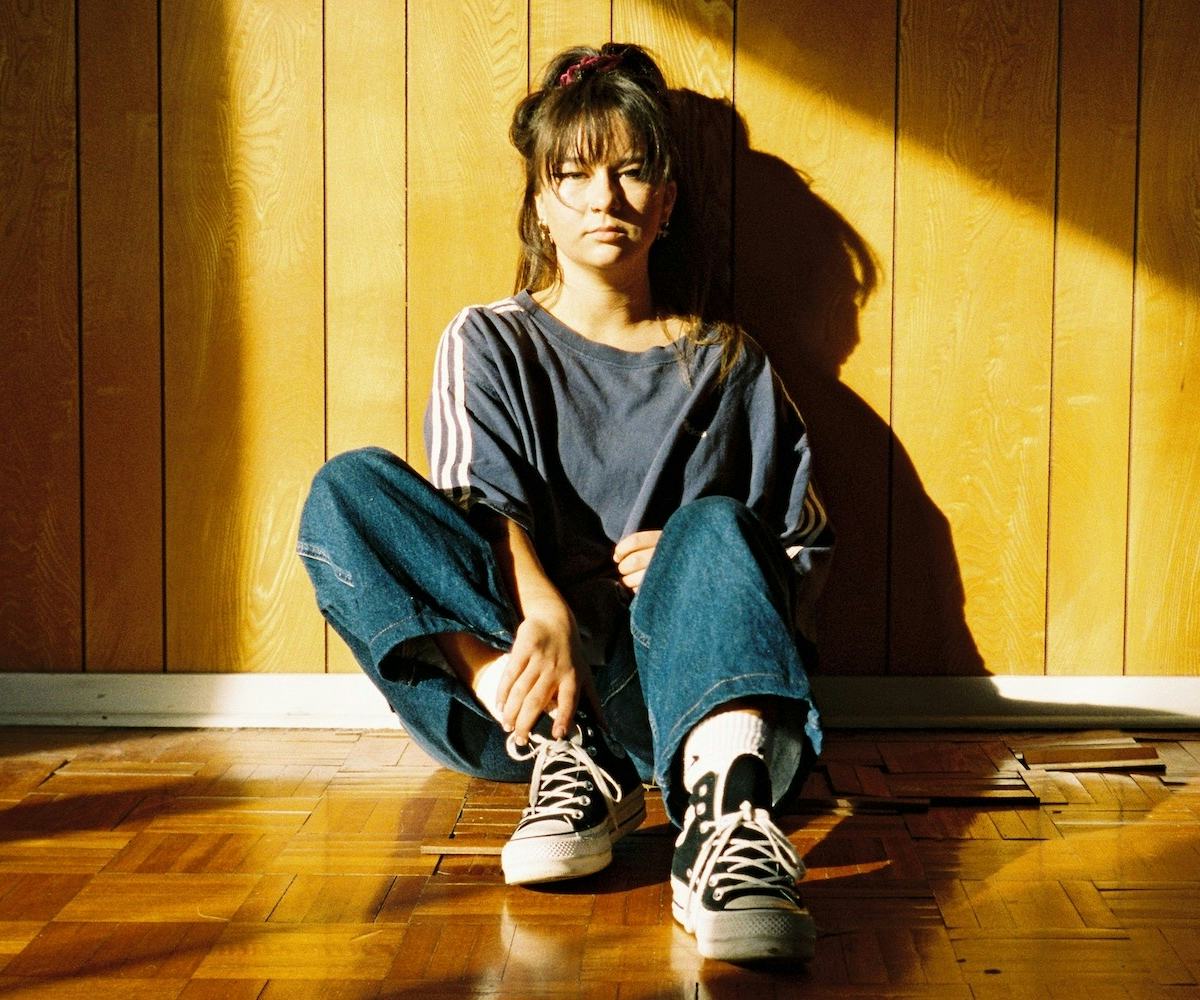 Photo by Tash Bredhauer
Mallrat's Made The Perfect Soundtrack For Sad Girl Fall
Look no further than Mallrat's new EP, Driving Music, for your Sad Girl Fall soundtrack. Mallrat is here to deliver all the bass-heavy, synthy pop melancholy that you need. And, today, it's premieringexclusively via NYLON.
In case you're wondering how the EP is, Mallrat—aka Grace Shaw—ties together our feelings on it pretty aptly: "It's so fucking good," she told us. "Every single track is amazing." It's a blunt and cheeky answer, but it's also definitely not wrong. It's a neat project, comprised of a short and sweet six songs that'll leave you aching for more, evoking that same too-cool feeling you had when you first bumped early Lorde music on your car stereo.
Previously released single "Charlie" is nestled nicely within Shaw's witty lyricism; it's the gooey emotional center amidst funnier, relatable lines like, "When I get my braces off I'm gonna be a rockstar." They're exactly the kind of lyrics you can't help but sing along to when driving around.
Even if you can't roll the windows down and cruise around listening to tunes, channel that same chill and stream Driving Music below. Plus, check out where you can catch Mallrat on tour this fall.
9/18 - Chicago @ Subterranean
9/19 - Detroit @ Pike Room
9/20 - Toronto @ Velvet Underground
9/22 - Montreal @ Le Ministere
9/24 - Philadelphia @ Voltage Lounge
9/26 - Washington DC @ DC
9/27 - Boston @ Middle East Upstairs
9/28 - Brooklyn @ Baby's All Right
10/3 - Vancouver @ Fox Cabaret
10/4 - Seattle @ Barboza
10/5 - Portland @ Holocene
10/8 - Santa Ana @ Constellation Room
10/9 - Los Angeles @ The Echo
10/11 - San Francisco @ Rickshaw Stop
10/13 - Austin @ Austin City Limits Festival