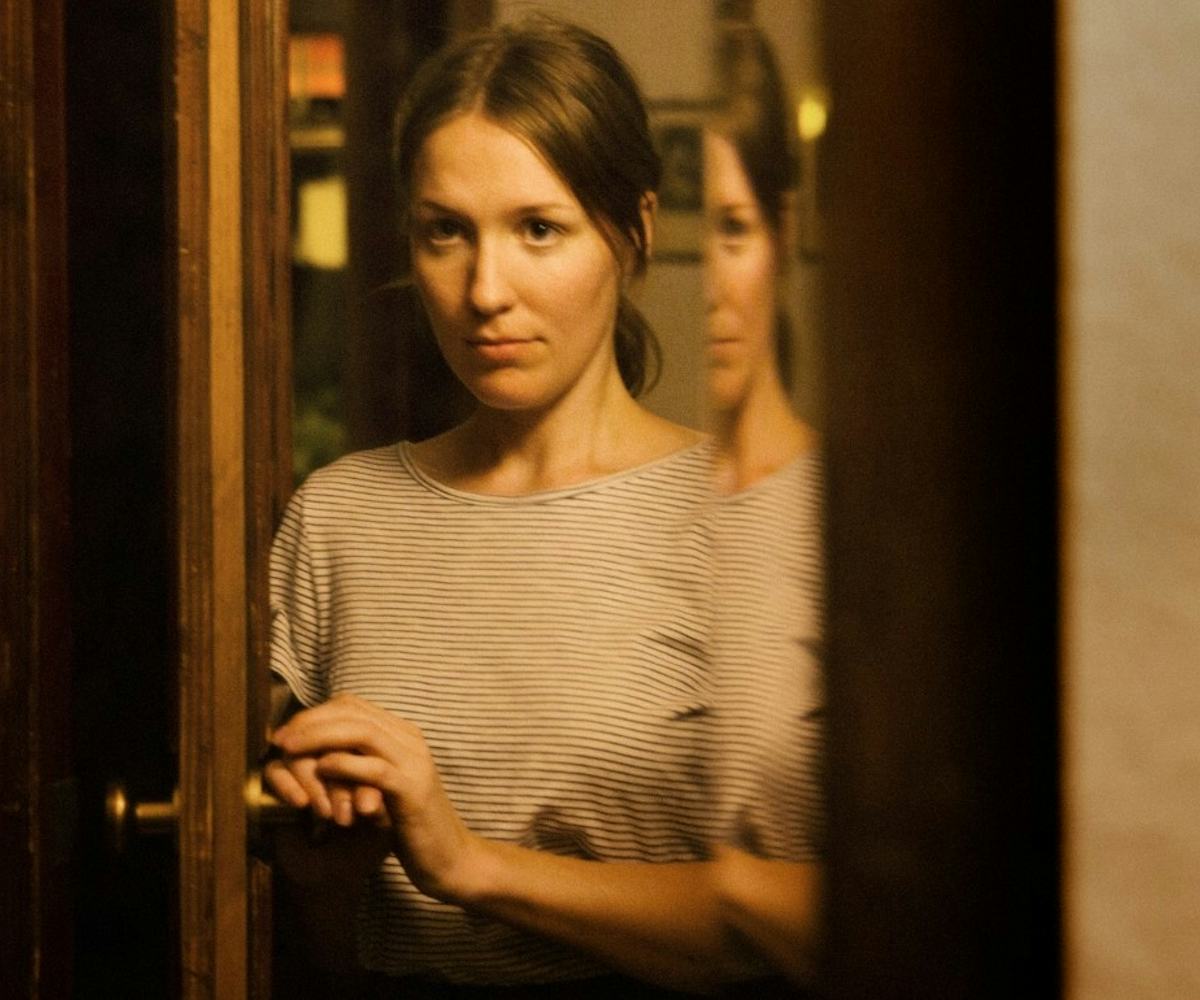 Julia Mård
Premiere: Many Voices Speak's "Want It Kept" Is A Dreamy Tune About Inner Growth
After having her song featured on 'To All The Boys I've Ever Loved', the Swedish songwriter returns with a new single
Sweden-born songwriter Matilda Mård makes sleepy down-tempo guitar pop under the moniker Many Voices Speak, music that sounds like its drifting from that sweet spot between consciousness and sleep. Her first ever single, "Video Child," appeared in Netflix's To All The Boys I've Ever Loved, the track's streaky melody soundtracking the moment Lara Jean finally decides to get out of the funk she's in and clean her room. Since then, Mård put out her debut album, Tank Town, in 2018, and now returns with a new single, "Want It Kept," premiering exclusively below.
A soft and gauzy tune that warmly radiates new tendrils of growth, "Want It Kept" is about regretting and learning from sacrifices made for love. "It was written after a period of too much tendency to adjust myself to every random context and as a reminder to myself for the future," Mård writes of the song via email. Over gentle guitar, Mård's soft voice asserts, "Take this with me when I go/ I'll keep this with me where I go" on the second verse. As with "Video Child," the sweeping production of "Want It Kept" fits perfectly in a personal introspective moment — perhaps, for the next TATB?
Listen to the song below, and read on to learn a bit more about the Swedish singer-songwriter.
Tell me a little bit about where you grew up in Sweden.
I grew up in a larger village one hour south of Stockholm. It had a church, a school and sometimes a caravan where you could buy candy. I think people moved there at the exact same time when they were about to start a family, cause there was a kid my own age in almost every house on our street with at least one rabbit.
What's your earliest music-related memory?
One thing I remember very clear is when my Destiny's Child album disappeared. I was 11 years old and it was all I had been listening to since I got it. The thought of buying a new one never crossed my mind. I was accepting the fact, with sorrow, that I would never hear those songs again. I have many memories of the same kind, from a time when music was literally out of reach.
Your first single was included in To All The Boys I've Loved Before. What was your reaction to hearing your song?
As a Sex and the City-nostalgic I was thrilled to discover that John Corbett played a role in the actual scene, which made it even more unreal to hear my own song in the background. The world felt small in that moment.
What's the last album you played in full and really enjoyed, and why did you like it?
Both by Okay Kaya. I like the simplicity in the music and the edge in the lyrics. But also the tone of her voice and the atmosphere it creates.