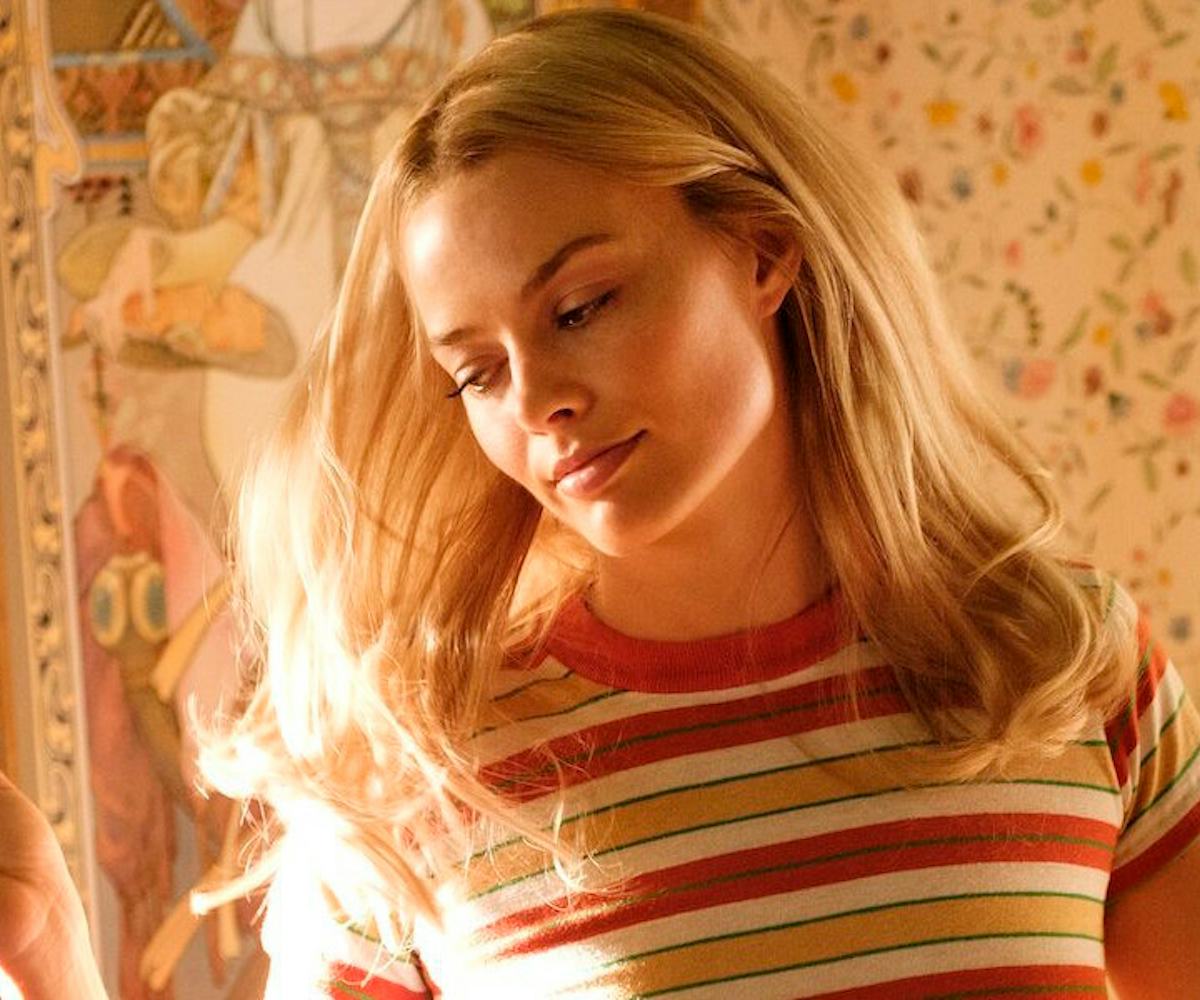 Courtesy of Columbia Pictures
Margot Robbie's Fan Letter To Quentin Tarantino Was A True Power Move
It helped her get the role of Sharon Tate
Margot Robbie knew she wanted to work with director Quentin Tarantino, and she went to super-fan level lengths to make it happen. Robbie wrote a letter to Tarantino praising his films, and it indirectly led to her getting cast as Sharon Tate in Once Upon a Time in Hollywood..
In her new cover story for Vogue, Robbie immediately launches into her love for Tarantino and how she wound up working with him. "I wrote him and said, 'I adore your films, and I would love to work with you in some capacity. Or any capacity,'" she tells Vogue. But even before that, Robbie had been on Tarantino's mind: She'd been recommended by many of his friends for the role already. So, when the letter arrived, Vogue relays, the "timing was spooky enough" for Tarantino to set up a meeting.
Last month, we got a first glimpse as Robbie in her role as Tate, and it was easy to see that she was meant to play this role. As Tarantino says, beyond just looking the part, Robbie "can convey Sharon's innocence and purity—those qualities are integral to the story."
The film, which tells a fictionalized tale of Hollywood in the time of the famous Manson murders, comes to theaters on July 26.