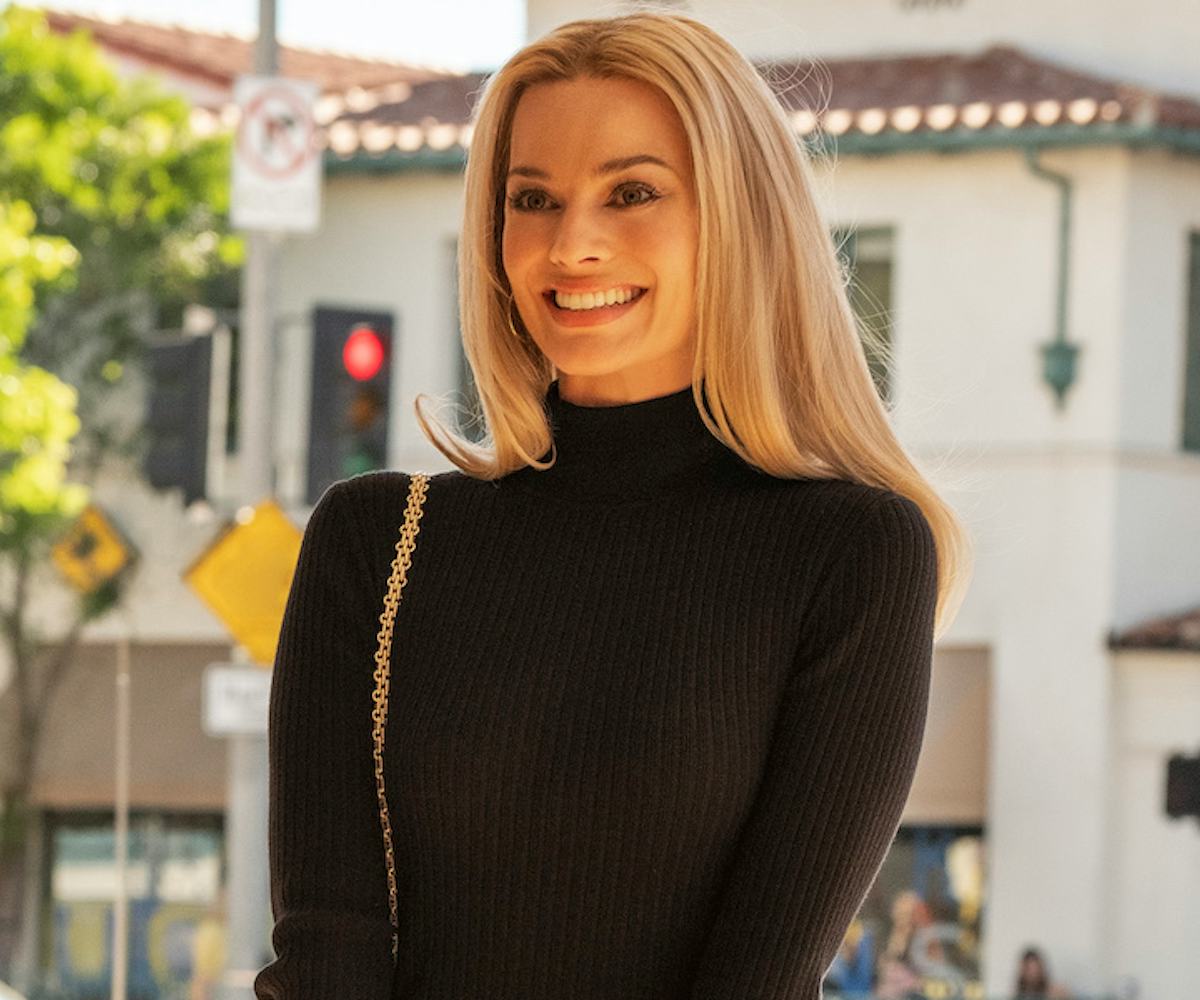 Photo by Andrew Cooper
After Backlash, Margot Robbie Has More Lines In 'Once Upon A Time In Hollywood'
Quentin Tarantino explained why he made these changes
In a new interview with Deadline, Quentin Tarantino talked about premiering his new film, Once Upon a Time in Hollywood, at Cannes, what goes into his editing choices for the festival versus the theatrical release, and why Sharon Tate, played by Margot Robbie, has so few lines in the movie.
Previously, during a press conference, a reporter had asked Tarantino about Robbie's limited dialogue, and Tarantino was none too pleased with what he thought the reporter was suggesting. "Well, I just reject your hypothesis," Tarantino replied to the reporter, explaining why he refused to entertain the question.
When asked about Robbie's character and this previous response by Deadline, Tarantino began by setting up Tate as a character. "The thing about it is, unfortunately she's a woman who has been defined by the tragedy of her death. While not making the Sharon Tate story, I wanted to explore who she was, the person," he said. It wasn't that he wanted less of her, it was that the story wasn't about her. Tarantino added:
I got very infatuated with her, just the person she was, as I was learning about her. So I thought it would both be touching and pleasurable and also sad and melancholy to just spend a little time with her, just existing. I didn't come up with a big story and have her work into the story so now she has to talk to other characters and move a story along. It was just a day in the life. It's a day in the life of all three of them, that Saturday in February. A day in the life, driving around, running errands, doing this, doing that, and just being with her. I thought that could be special and meaningful. I wanted you to see Sharon a lot, see her living life. Not following some story, just see her living, see her being.
There will be more of Robbie as Tate in the theatrical cut, though, thanks to a little bit of last minute editing. "Time-wise it amounts to two minutes," Tarantino shared in the interview. He expressed wanting to have a "real tight" cut to present at Cannes, but post-premiere, he said, "I extended a slight little bit of a scene with Sharon Tate, when she picks up a hitchhiker."
Hopefully it's a really packed two minutes; if Robbie wants to follow this up with an all-Tate flick, I would gladly buy a ticket.