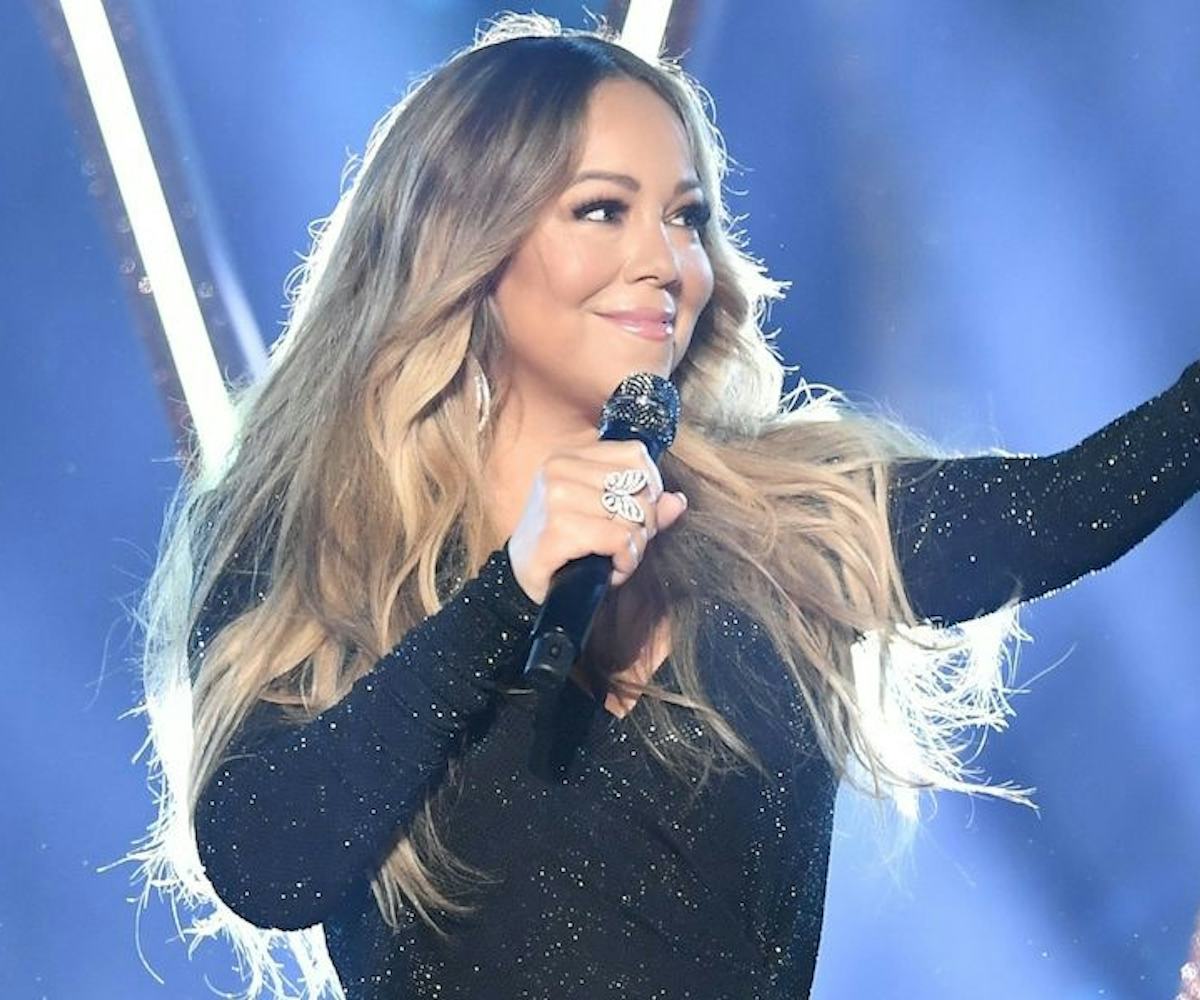 Photo by Rob Latour/Shutterstock
Mariah Carey Just Schooled Everyone In The Bottle Cap Challenge
Everyone else can stop trying
Mariah Carey just ended the Bottle Cap Challenge by only using her vocal chops.
The challenge traditionally works like this: People record themselves spinning and kicking a bottle cap so swiftly that it spins right off. Once the video has been shared on social media, nominated friends can join in on the trend.
Carey's was the first video I've seen from this challenge, and, after doing some research, I've concluded that it's the only video one actually needs to see. Carey didn't bother to kick, spin, or jump her way to success. No, similar to an opera singer shattering glass, Carey instead sang a high note, popping the cap off with absolutely *zero* effort seconds in (there may have been some assistance from some video editing, but I'm choosing to ignore that).
Other celebrities who have partaken include Justin Bieber, John Mayer, Hailey Baldwin, and more. But even Baldwin's roundhouse kick while riding a four-wheeler pales in comparison to Carey's knowing smile as she shut down the competition.