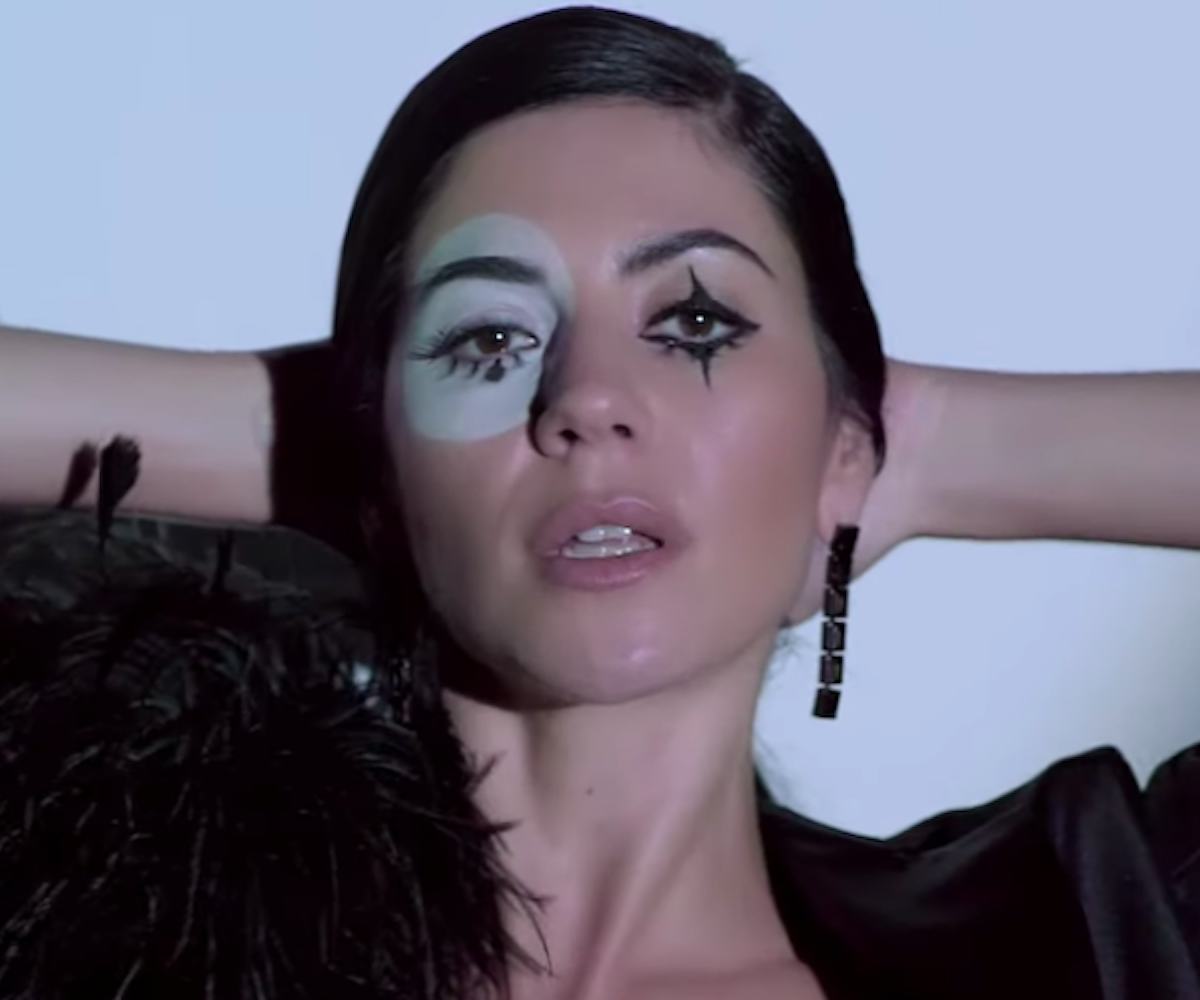 Screenshot via YouTube
Marina Is A Sad, Sparkly Jester In New Acoustic Video For "Karma"
I think I have found my Halloween costume now
Marina has just dropped a melodramatic video for the acoustic version of "Karma," featuring dance moves that can be best described as a mix between the Macarena and vogueing and your next great Halloween costume.
Earlier this month, Marina surprised fans with an acoustic EP with a handful of stripped-down versions of songs from her latest album, LOVE + FEAR. "Karma" is the third song from the EP to get a video treatment, and in it, Marina dresses as a sad jester and gives the song an extra dose of her signature dramatic flair.
Forget the clowns of your local costume store—Marina's asymmetrical jumpsuit with frilly cuffs and sparkly corset are the only way to go, should you want to dress up as a fashion-forward jester (or, you know, a pop star wearing a jester's costume). Her eye makeup plays on the traditional clown aesthetics, with black eyeliner tears and stars, as well as a painted white circle around only one eye, which, yes, looks totally gorgeous on her. Later in the video, Marina swaps out her jumpsuit for an even more high-fashion look comprised of a feathery black stole and satin blazer.
Watch the video for "Karma," below, and get inspired for next month's festivities.