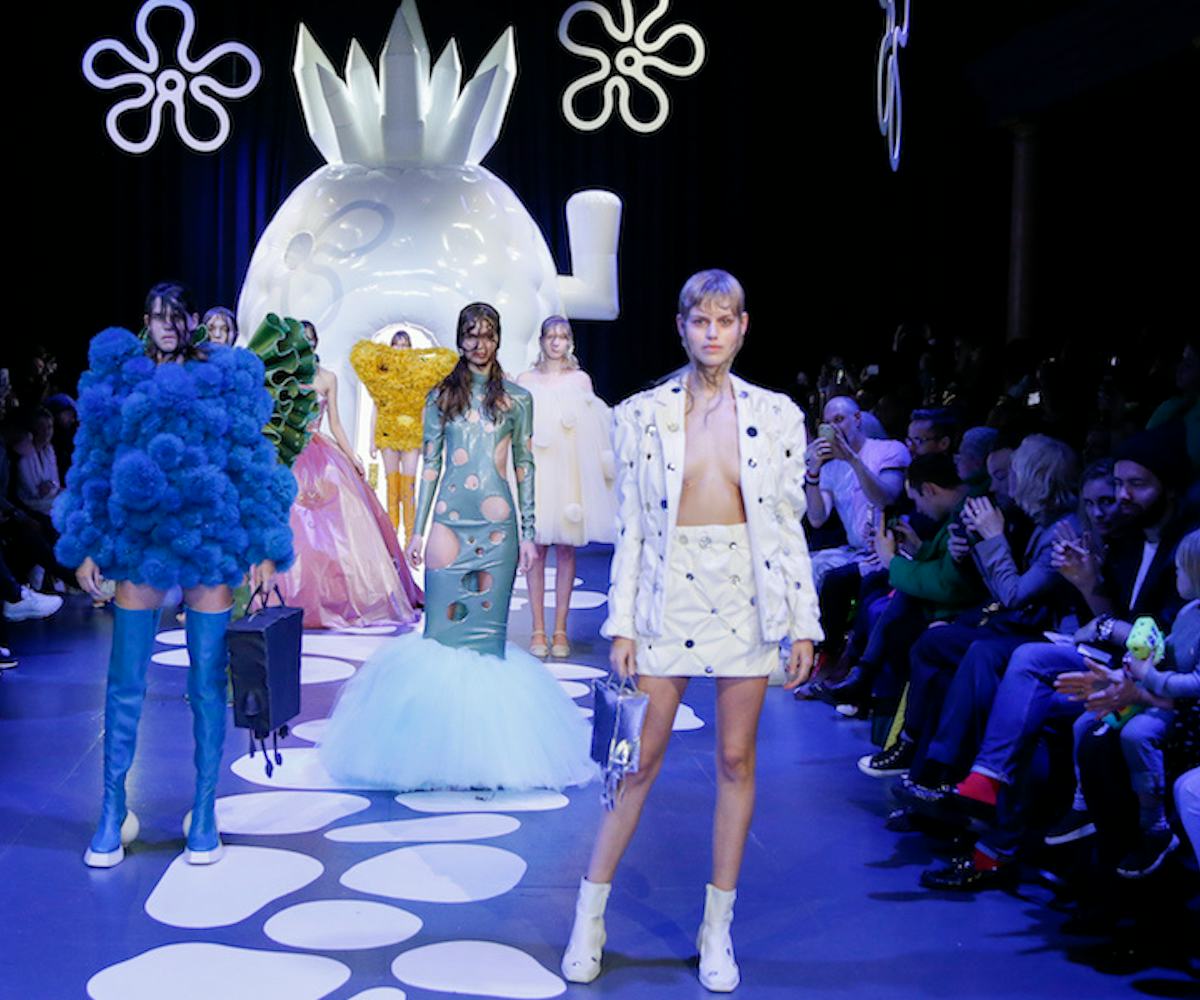 Courtesy of Marlou Breuls
SpongeBob Got A Haute Couture Makeover At Amsterdam Fashion Week
With ruffles, thigh-high boots, and Latex
At Amsterdam Fashion Week, designer Marlou Breuls took attendees under the sea for a high fashion reimagining of SpongeBob SquarePants, complete with a pineapple home at the top of the runway. The collection is a licensed collaboration with the iconic Nickelodeon animated series, in celebration of its 20th anniversary, and it's everything I could dream of as a fan of the show growing up.
In Marlou Breuls' world, SpongeBob is no longer a rectangular prism, but a ruffle-covered asymmetrical shape with thigh-high boots to match. Squidward is literally shaking—the pretentious clarinet player could never have created a masterpiece like Marlou Breuls' sexy Latex mermaid dress.
In addition to this, the models were sporting what appear to be thin layers of fishing nets over their hair and faces, as if they were plucked right out of the sea just before the show, and SpongeBob-shaped box bags, in various metallic and glittery fabrics, that I would have killed to have on my arm back in the day. (Though, TBH, I would still kill today to have one.)
View highlights from the show, below.