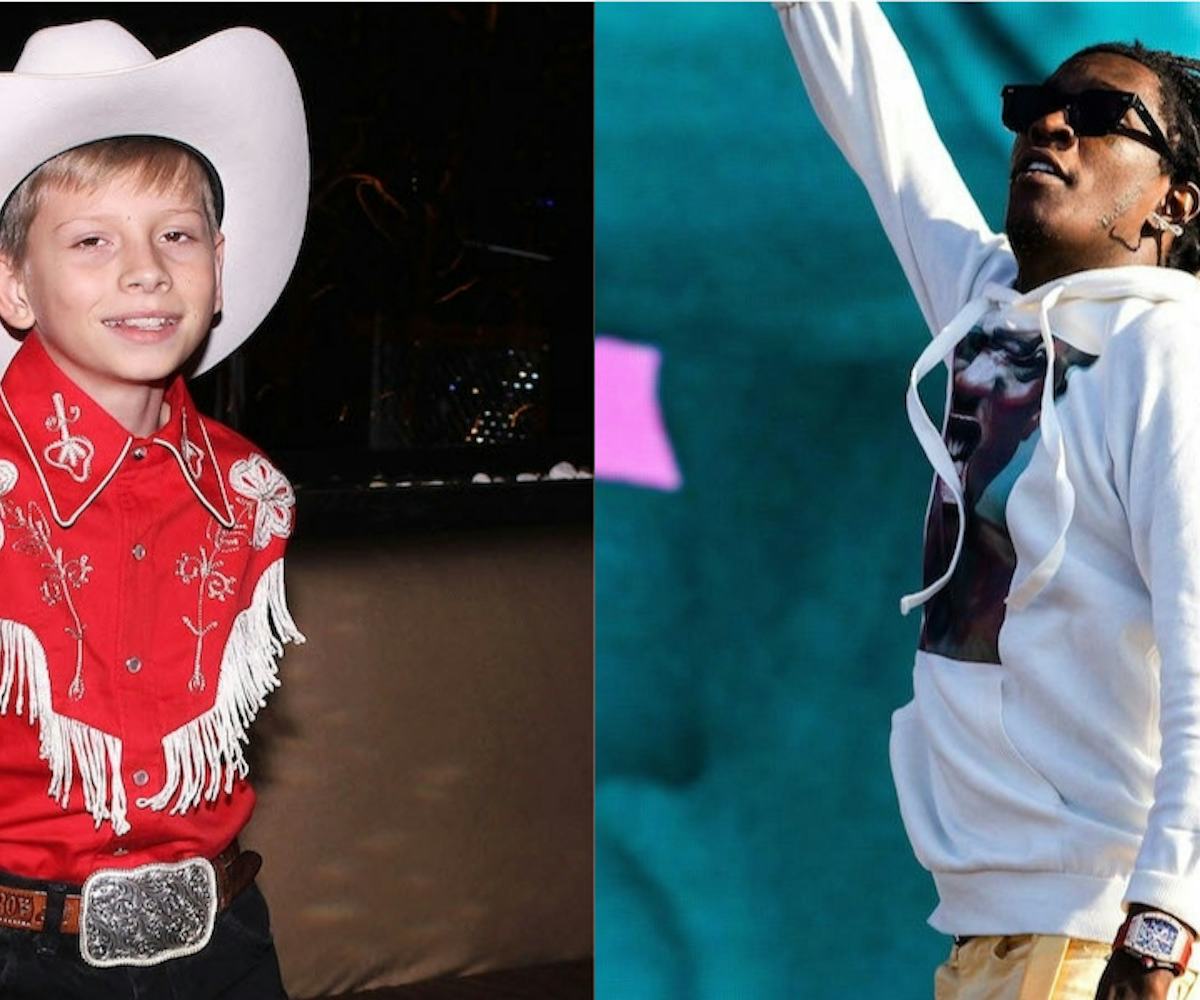 Photos by Broadimage/Shutterstock, IBL/Shutterstock
Mason Ramsey And Young Thug Are The Latest To Hop On "Old Town Road"
"If you ain't got no giddy up then giddy out my way"
"Old Town Road" is truly the gift that keeps on giving, and today, Young Thug and Mason Ramsey have hopped on to a new remix. The two artists join Lil Nas X and Billy Ray Cyrus and offer up two new verses true to their personal style, but still well within the yeehaw universe. Obviously, Ramsey would have no problem with that, but still: You truly aren't ready for what he has in store.
Ramsey, aka the yodeling boy of Walmart, held his own amongst the three stars, flexing with the mention of his Polaris RZR (or, more likely, his Razor scooter) that he rides through his 1000 acres of land. His verse is disappointingly short, but not without a mic-drop finish: "Aye-o, aye-o, yippee-o ki-yay/ If you ain't got no giddy up then giddy out my way" is now my epitaph, thank you. Noah Cyrus agrees, Ramsey is a true savage.
As for Young Thug, he starts by opting out of that Maserati lifestyle, instead name-dropping his V12 and three-wheeler. His entire verse places him as the rich home wrecker of that old town road, adding just before the chorus, "Country money, I don't gotta do no chores/ I'm a menace, I got women tryna sneak me through their doors."
Listen to the latest "Old Town Road" remix below, and consider how many more remixes we may experience of this song. Does the limit even exist?