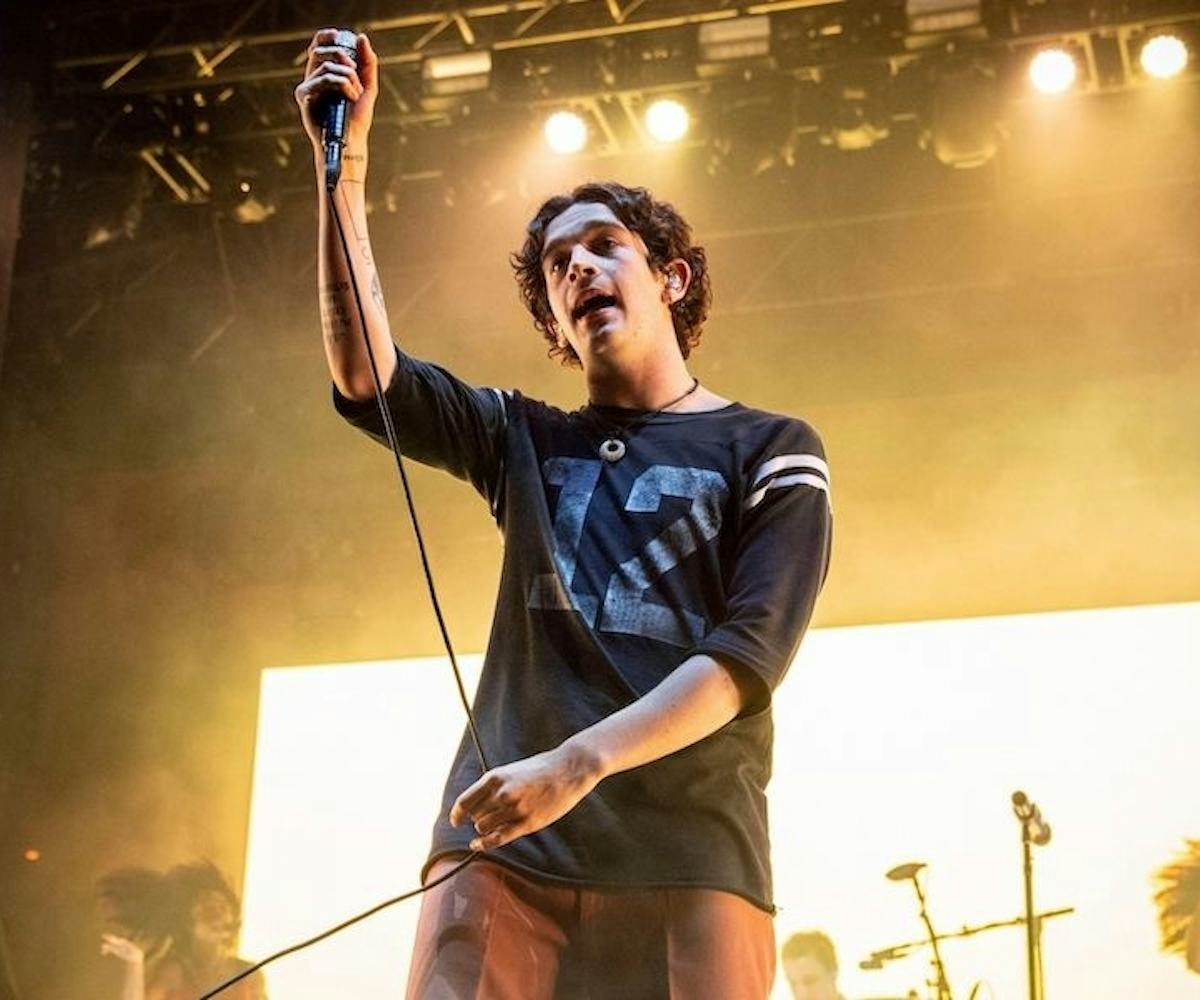 Photo by Amy Harris/Invision/AP/Shutterstock
Matty Healy Kissed A Male Fan At Dubai Concert To Protest Anti-LGBTQ Laws
Twitter is worried for the fan's safety
During The 1975's concert in Dubai, frontman Matty Healy hopped off of the stage and pulled a male fan in for a kiss on the lips as an act of protest against the local anti-LGBTQ laws. In the United Arab Emirates, homosexuality is illegal and punishable by up to 10 years in prison. While Healy joked that the band may never be allowed to return to the UAE, fans across Twitter were worried for the safety of the man that he kissed.
In a video shared by Music News Facts, Healy is shown taking a break from the band's song "Loving Someone" to quickly plant a kiss on the male audience member, with the audience loudly cheering him on.
"I don't think we'll be allowed back due to my 'behaviour' but I know that I love you and I wouldn't have done anything differently given the chance again," Healy wrote to Twitter after the show later that evening. "But who knows maybe they will let me back in let's just wait and see," he added.
While plenty applauded Healy's bold protest choice—just weeks prior, two members of Rammstein similarly protested by kissing each other during a show in Moscow, Russia—others thought the move was short-sighted and "fake woke." Twitter user @northwallows writes that Healy "knows Dubai is a homophobic country yet he endangered this guy's life whereas he can just hop onto a plane and face no consequences."
"He put someone in danger and for what," another user asked rhetorically, "So straight white girls could tweet 'omg he ended homophobia we stan."
User @Malekchocolate has since tweeted a photo with an individual who appears to be the man on the receiving end of the kiss, and asked fans to "stop saying that my friend [is] in danger 'cause he's not and nobody is looking for him."