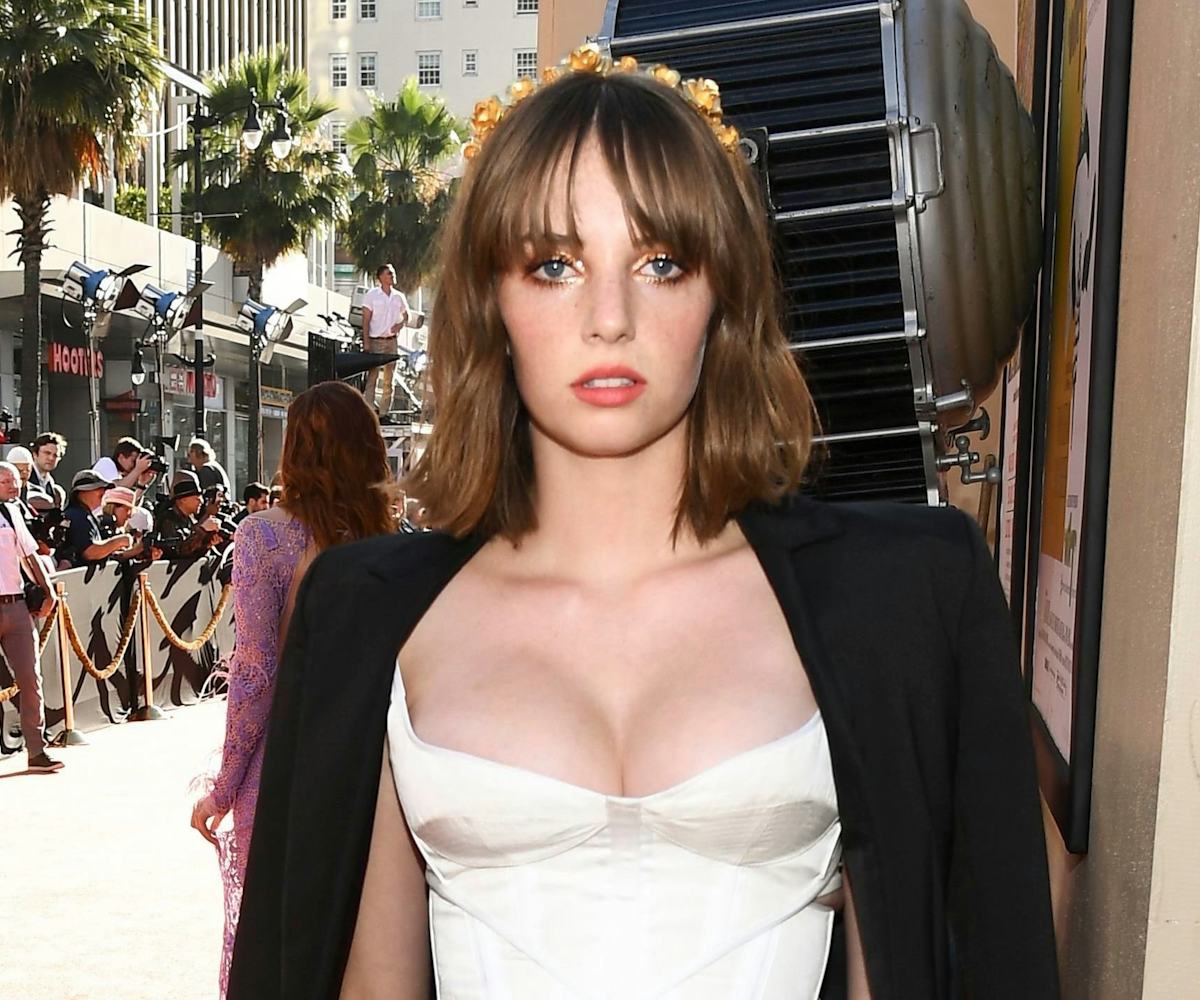 Photo via Michael Buckner/Variety/Shutterstock
'Stranger Things 3' Star Maya Hawke Just Brought Back The Flower Crown
All hail, Queen of Scoops Ahoy
Stranger Things actress Maya Hawke brought back my favorite early 2010s accessory—the flower crown—by making it red carpet-appropriate. Suddenly I've been transported back to 2012 when all I wanted to do was wear the accessory and sing Lana Del Rey songs in my bedroom.
At the premiere of Once Upon a Time In Hollywood, Hawke wore a simple black suit, with the jacket draped around her shoulders to reveal the white corset underneath. On her head sat an elegant golden flower crown, an understated version of the big, bright ones that Del Rey inspired me to wear in high school. Hawke's headpiece doesn't even register as a flower crown until you really look at it. Paired with a black-and-white look, rosy lip, and gold eyeshadow, it makes her look like royalty.
Honestly, I didn't think a flower crown resurgence was possible (even Urban Outfitters has stopped selling them!), but, Hawke's elevated take on the once-trendy accessory proves that they are worthy of a comeback. All to say: I might have to consider bringing it back for myself, especially now that Del Rey's new album is almost here.