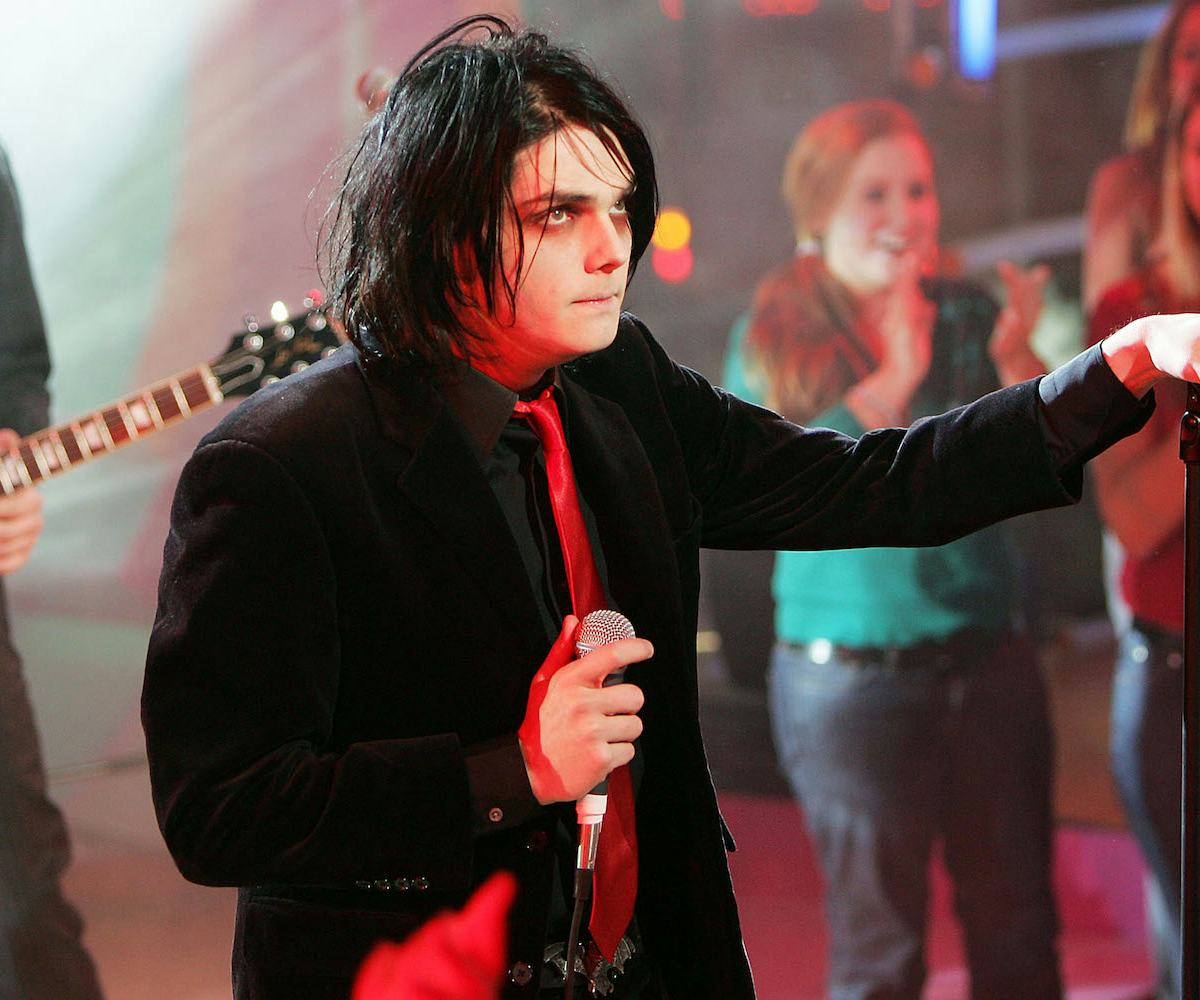 15 Years Later, 'Three Cheers For Sweet Revenge' Is More Relevant Than Ever
I'm still not okay (I promise)
In Look Back at It, we revisit pop culture gems of the past and see if they're still relevant and worthy of their designated icon status in our now wildly different world.
On June 8, 2004, My Chemical Romance released Three Cheers for Sweet Revenge. It would rise up the charts to peak at number 28, lasting a total of 78 weeks on the Billboard 200 before dropping off. That is, until March 21, 2019, when it would curiously bubble back up to number 191, amongst albums released much more recently.
Why was there such fervent renewed interest in the album, so many years later? Perhaps it was the arrival of MCR lead singer Gerard Way's Netflix series, The Umbrella Academy, that reminded old fans of how much they adored the album, and provided a gateway for younger listeners to discover the theatrical emotions of Way's former band. Or, perhaps it's just that the album's cynicism and melodrama are just as relevant now as they were back in '04.
The first single of the album, "I'm Not Okay (I Promise)," was described by Way as a "self-help pop song," but the guitar-driven song felt much more punk or emo than it did pop, and it spoke to the kind of angsty end-of-the-world drama best understood by teens listening on their headphones, with the volume turned all the way up.
Three Cheers loosely follows a "pseudo-conceptual horror story," but it's not the album's theme that had listeners gravitating toward the music. Rather, the disembodied feelings of rejection, loss, trauma, grief, are conveyed through Way's always-on-the-verge-of-running-out-of-breath delivery. It's moody, not eerie. Not dissimilarly from The Umbrella Academy it's all very dystopian, yet easily translatable to here and now.
And even though we're no longer teens who see our every little problem as a sign of the apocalypse, that doesn't mean there isn't a lot to worry about as adults. The end of the world? Very plausible. Feeling trapped, gas-lighted, manipulated? Totally understandable. Scream-singing "I'm not okay" with the same guttural execution is just as cathartic, if not more so now, as reality is increasingly volatile.
But even as the album can be turned to for self-help just as it was in 2004, it can be turned to for catharsis, as a means of processing our own internal cynicism and self-loathing in parallel with everything going on externally. Take, for example, "Thank You For The Venom." In the chorus, its dejected acceptance of being broken, invitation to wallow in company ("So give me all your poison and give me all your pills/ And give me all your hopeless hearts and make me ill") opens back up to the thought of something better: "You want to follow something/ Give me a better cause to lead/ Just give me what I need/ Give me a reason to believe." It feels like a rallying cry for those who are tired of fighting but refuse to be broken.
While My Chemical Romance may be dead and gone (unless Way and co. have a big shift in their personal stances on a reunion someday), their music remains an ever-relevant time capsule of emotions running high, self-deprecation and self-care, that provide the same solace now as it always has. I'm still not okay, I promise (and I probably never will be).