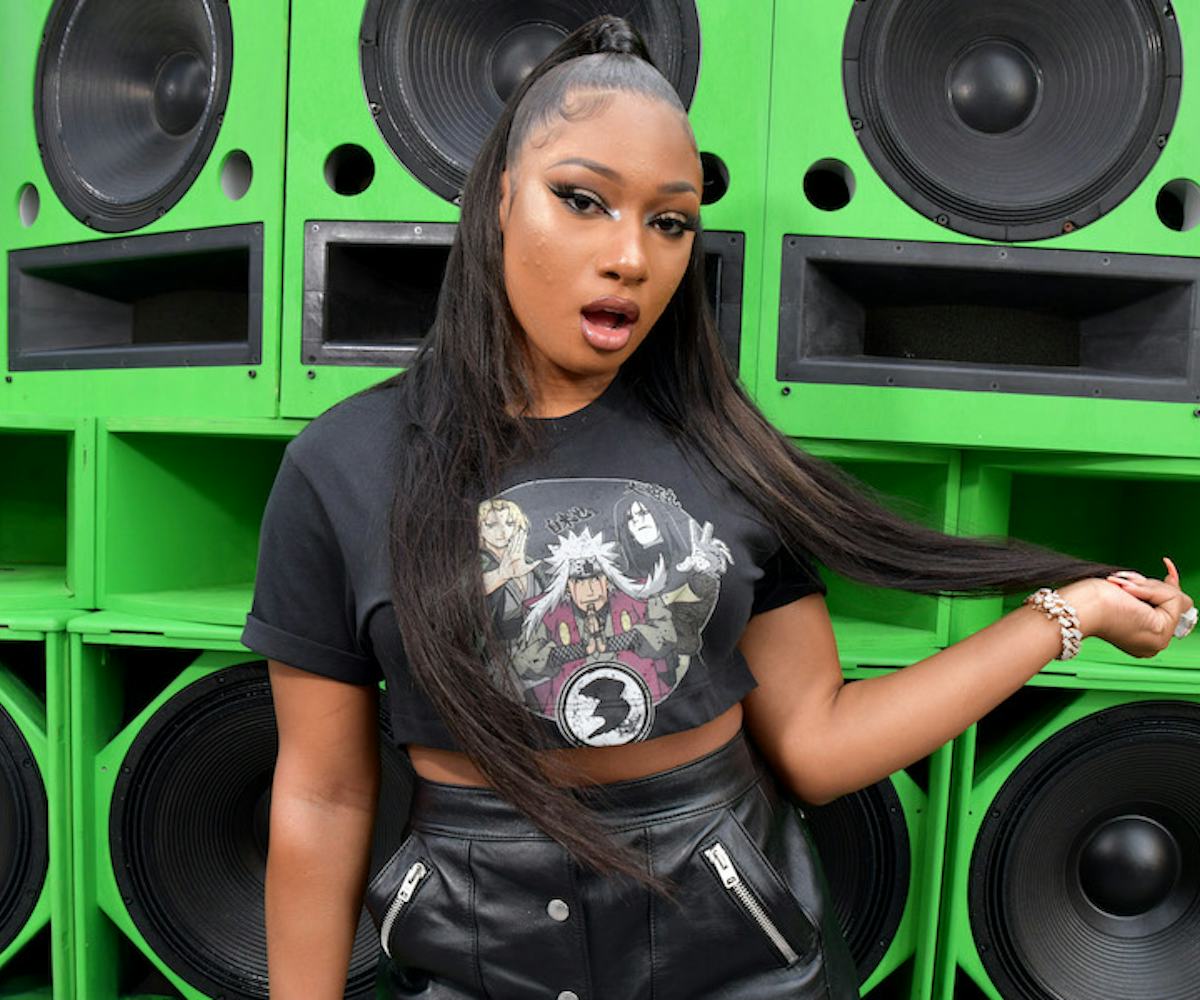 Photo by Swan Gallet/WWD/Shutterstock
Megan Thee Stallion Rides Horses With The Compton Cowboys In New Video
She also hangs out with Jordyn Woods and talks about a horror film script she's working on in the clip
Megan Thee Stallion spent a day with Vogue in Los Angeles, kicking it off by chilling in the hot tub and ending it on horseback with the Compton Cowboys. While no one drives the boat during the 24-hour span, we do get a look inside *that* time Megan Thee Stallion hung out with Jordyn Woods.
Let me start by asking anyone close to Meg to inform her about the dangers of electrocution in bodies of water: a plugged-in curling iron should be nowhere near that hot tub! I aged seven years watching Meg curl Woods' hair while kneeling in the tub as her french bulldog 4oe observed from the sidelines. After touching up their makeup (and hair, again), Woods and Meg pose for their IG photos before heading out to eat. It's at the restaurant that Meg announces they'll be riding horses with the Compton Cowboys to conclude their day, declaring, "I'm the fucking stallion, of course, I ride horses."
Before saddling up, Meg curls her hair once more, quipping, "Do they want the Hot Girl or do they want the Not Girl." From there, she hops on a horse and rides around the ring as the sun sets.
Spend 24 hours with Meg in the video, where she also talks about a horror film script she's working on, below.