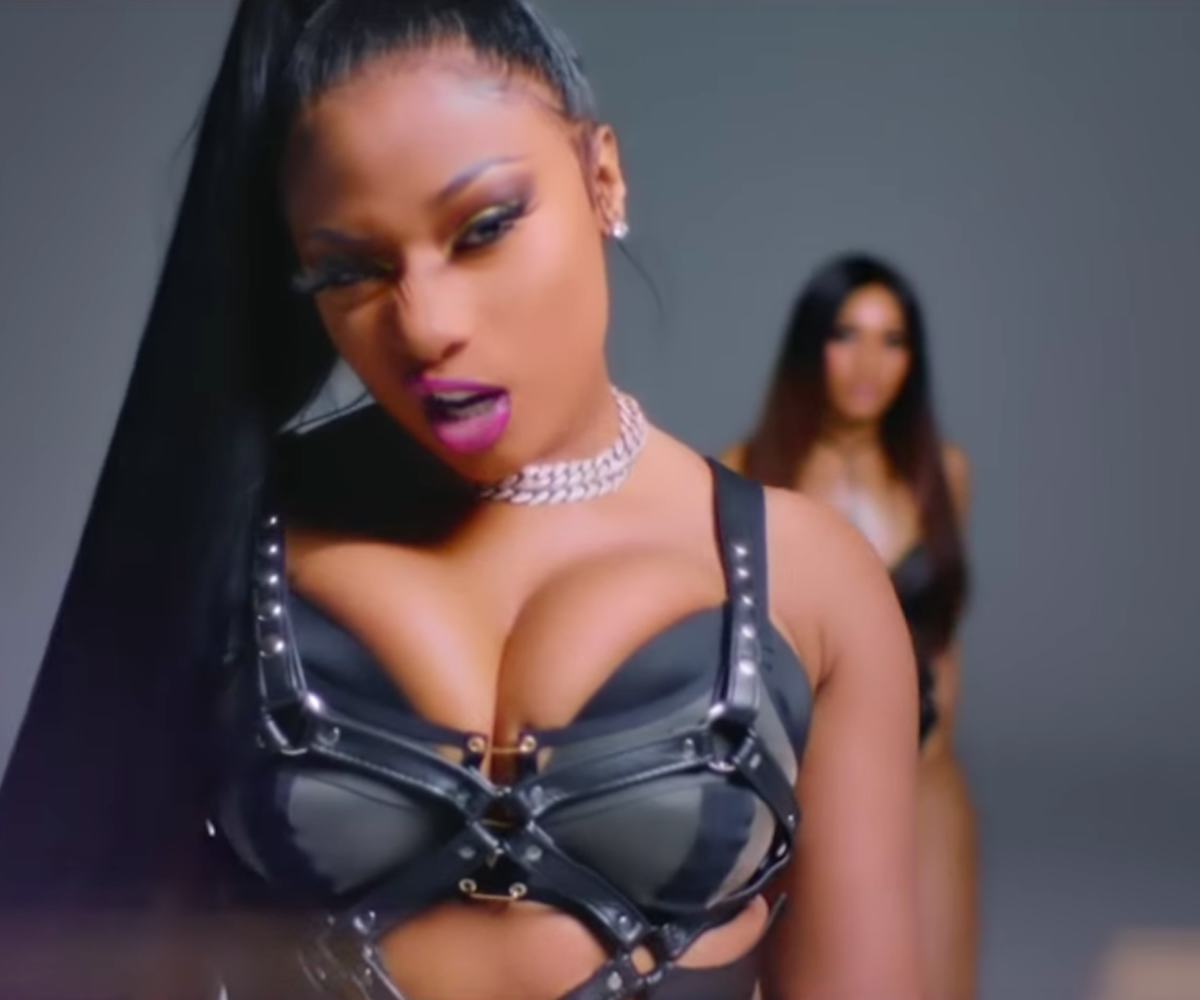 Photo via screengrab
Megan Thee​ Stallion's "B.I.T.C.H." Video Confirms Her Queen Of Rap Status
The Houston Hottie is back with nine-track EP 'Suga'
It may still technically be winter, but when Megan Thee Stallion drops a new record, it's the first day of Hot Girl Summer. The Houston Hottie's highly-anticipated EP Suga has finally landed, and the nine-track project (no bloated, 20-song album here, folks!) includes her single "B.I.T.C.H." and collaborations with Kehlani and Gunna. Megan also knows how to keep her fans satiated, and dropped the ultra-glam, Eif Rivera-directed video for "B.I.T.C.H." along with the album.
Suga's release came with its fair share of complications. Megan opened up to her fans about the struggles she was experiencing with her label, explaining that 1501 Certified Entertainment was barring her from dropping new music after she had asked to renegotiate her contract. "When I signed, I didn't really know what was in my contract," said the Houston Hottie over Instagram Live. "I was young. I think I was like 20 and I didn't know everything that was in my contract." She added that by the time she got to Roc Nation, the "real management" and "real lawyers" from the bigger label proceeded to ask, "Did you know that this is in your contract?"
After hopping on Instagram Live, the rapper filed a lawsuit against her label, and was reportedly granted a temporary restraining order by a Texas judge. The verdict? Suga was free to be released. Megan dropped the track list on March 4, effectively announcing that Hotties Worldwide had 48 hours to get their knees right and twerking techniques polished before she graced them with new music.
Megan originally was aiming to honor her late mother, Holly Thomas, by dropping the record her birthday, May 2, but I think the imminent success of Suga will be honor enough.