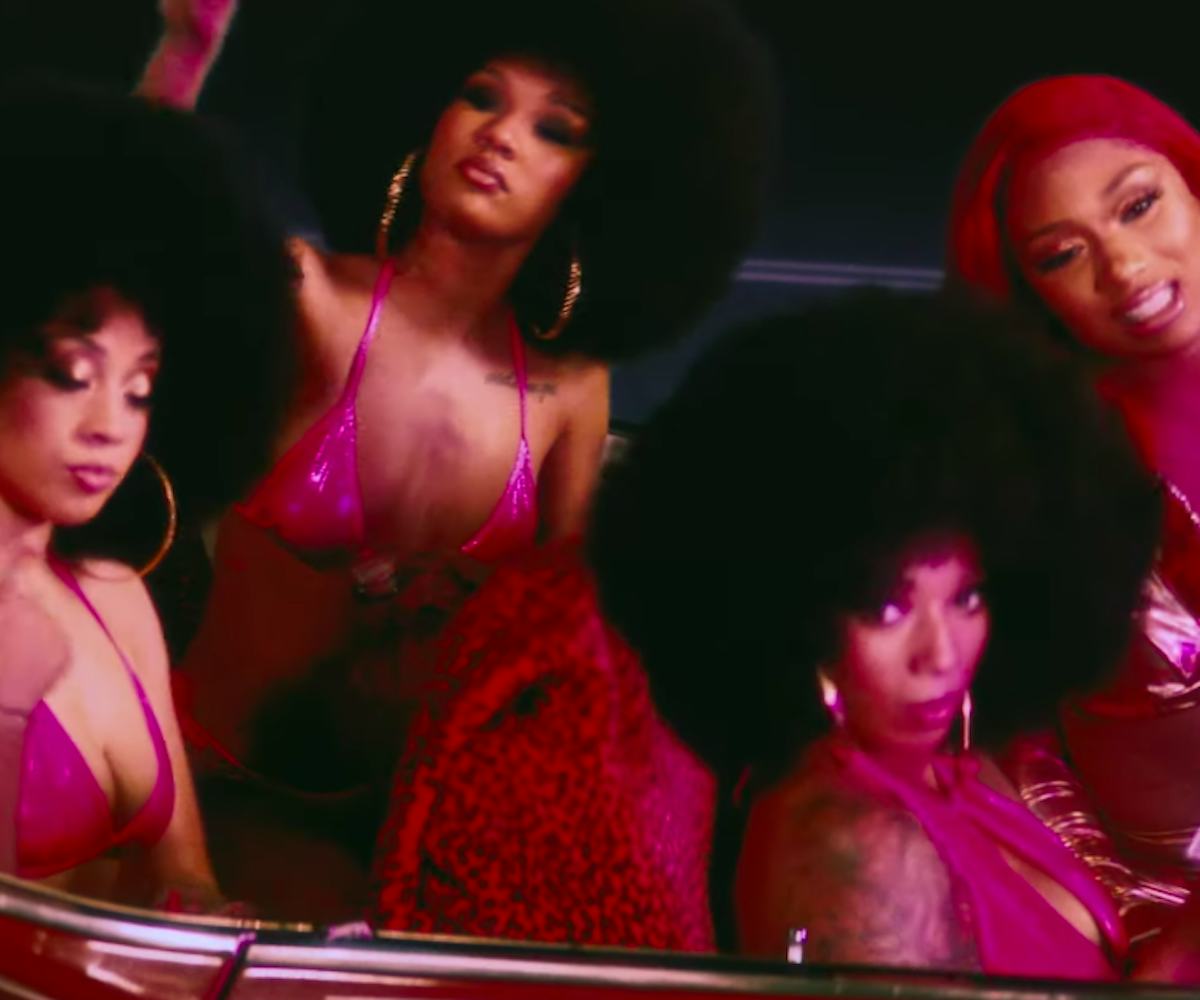 Photo courtesy of 1501 Entertainment.
Megan Thee Stallion Is A '70s Femme Fatale In "Realer" Video
The godsend Houston rapper Megan Thee Stallion just dropped the first video from her Fever EP. The opening track, "Realer" was directed by the same creative mind behind her "Big Ole Freak" video, Munachi Osegbu, and takes advantage of the colorful cinematic themes of the Blaxploitation era.
The visual sees Megan as a Pam Grier-esque femme fatale and opens with grainy text that lays out the scene before us: "Houston has a problem. Megan Thee Stallion and Thee Hotties will solve it." Apparently, a "known hater" by the name of Ill Will Jackson is causing problems, and Hot Girl Meg is going to shut it down by bringing him "to his knees with a fever that will never be forgotten."
Like most of Megan's prior videos, she's enlisted the help of her friends, who don afro wigs with shiny bikinis. Flying money and colorful gun props get them right into character as a gang of vigilante baddies with Megan as their leader. The visual also serves as proof to Megan's claim in the song that she's "still hangin' with the same crew."
Check out the video, below, and try to regulate your temperature.