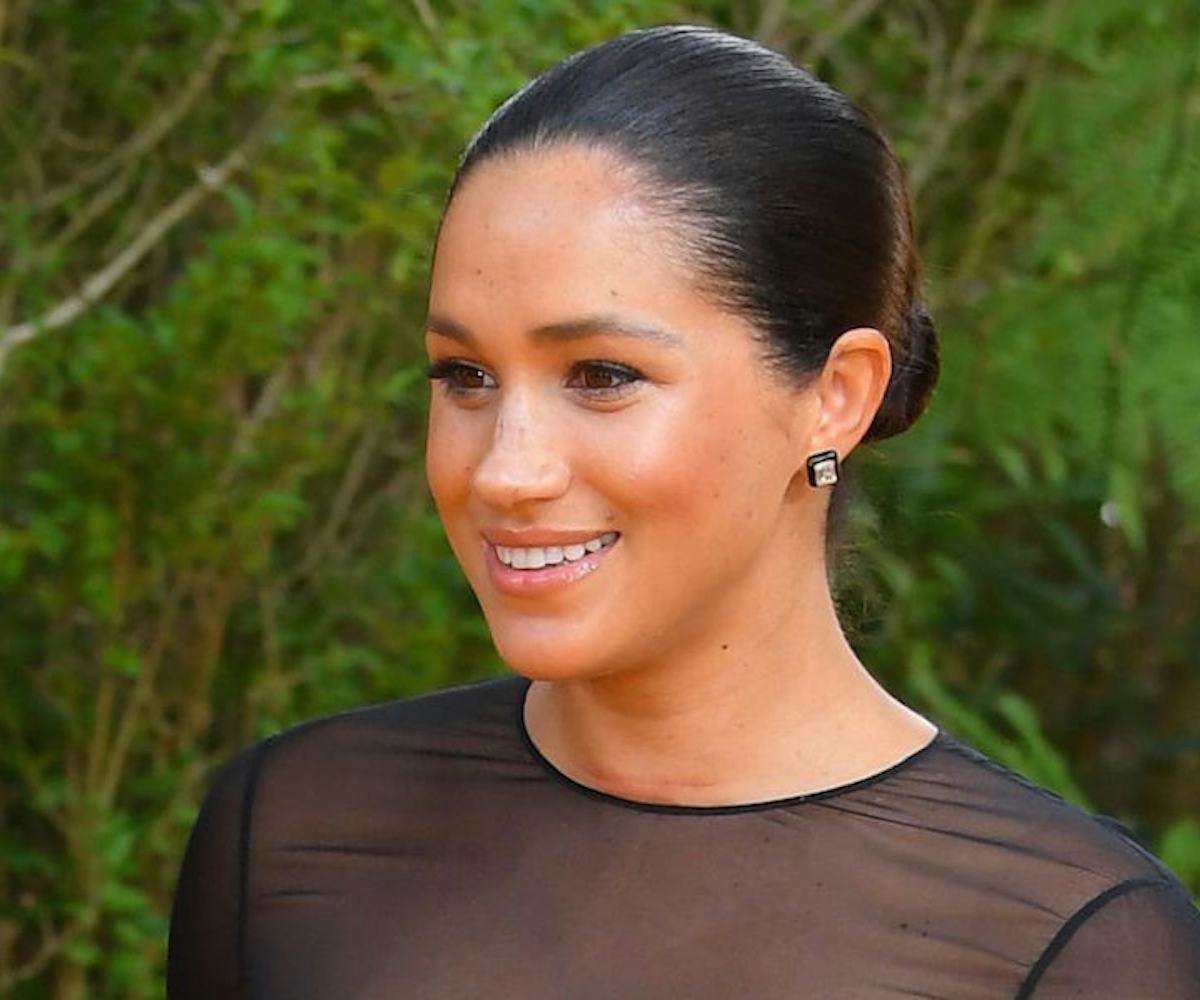 Photo by David Fisher/Shutterstock
Meghan Markle Has Been Accused Of Copying The Cover She Guest-Edited For 'Vogue'
It has been compared to a collaborator's book
Meghan Markle just revealed the cover of Vogue UK's September issue, which she guest-edited, and some people have taken issue with the imagery, pointing out that it looks similar to author Samantha Brett's book, The Game Changers, which includes an essay from the Duchess of Sussex.
According to an Instagram post announcing the cover, titled "Forces for Change," Markle "chose a diverse selection of women from all walks of life, each driving impact and raising the bar for equality, kindness, justice, and open mindedness," leaving one space blank amongst their black and white portraits "so that when you hold the issue in your hands, you see yourself as part of this collective."
The cover of Brett's The Game Changers features 15 black and white portraits of women as well, with Markle in the top row. Brett has now responded and told Daily Mail Australiathat the similarity is "very flattering," before adding, "I love Meghan and am a huge fan, but if what people are alerting us to is true, then it's extremely disappointing." When Brett shared the article to her own Instagram story, though, she said that the similarity is "probably just a coincidence."
On Brett's website, she currently features three of her books, all of which have various portraits in a grid form across the front.
While some have noted the similarities as being suspicious, others are pointing out that this format isn't a unique way to lay out a book or a magazine.