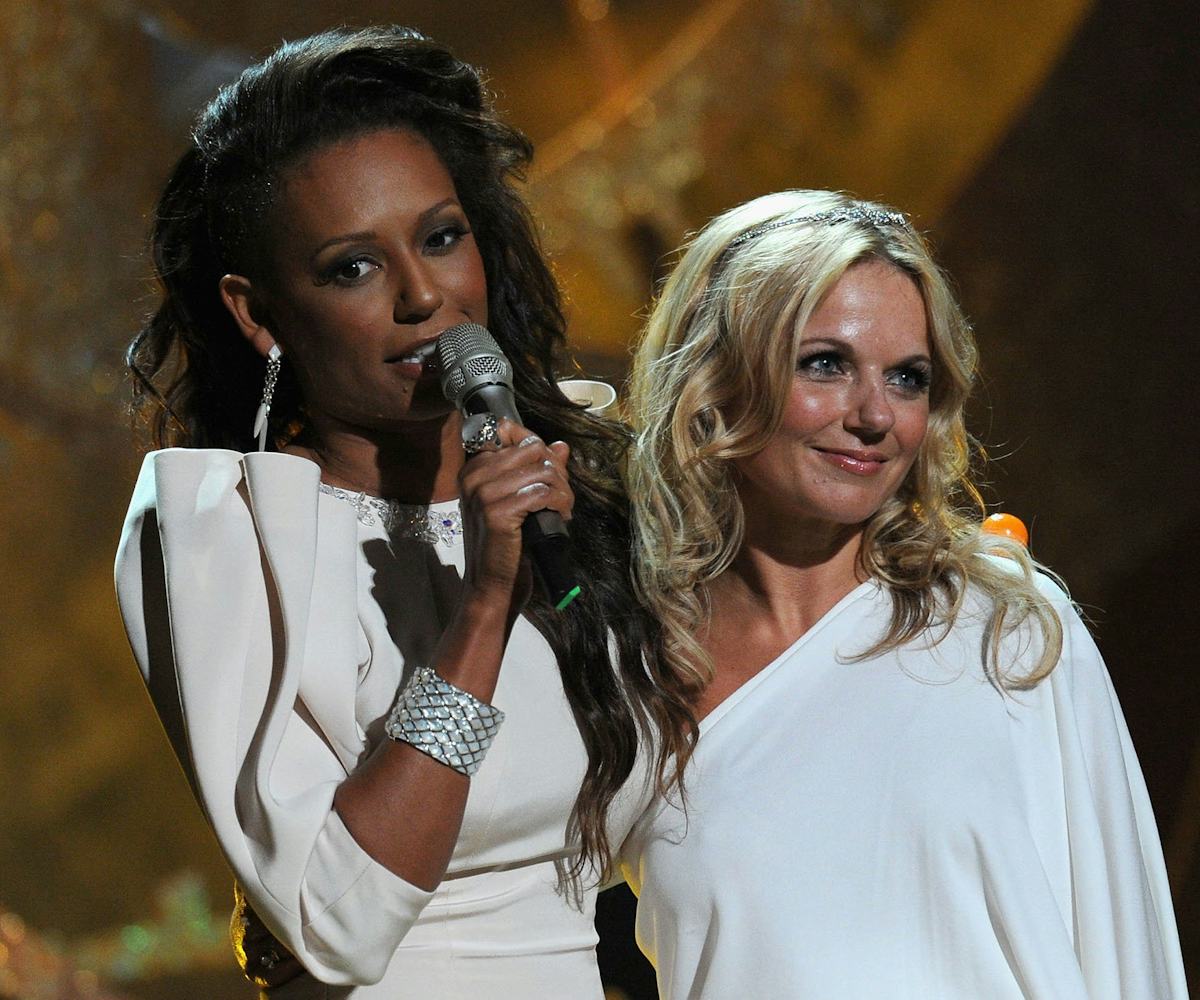 Photo by Gareth Cattermole/Getty Images
Spice Girls Mel B​ And Geri Halliwell Had Sex During The Group's Heyday
In a new interview with Piers Morgan, Mel B confirmed longtime rumors that she and fellow Spice Girl Geri Halliwell once slept together. Every queer millennial girl needs a day off to process this news.
The Daily Mail has released a transcript of the interview, during which Morgan asked several questions about whether Scary Spice had any sexual encounters with the rest of her bandmates. She demurred, saying that, "Yeah, we all slept in a bed together but not 'like that' all of us." Morgan then asked her flat-out whether she'd slept with Halliwell "like that," to which Mel B smiled and nodded.
"She's going to hate me for this because she's all posh in her country house and her husband," she said. "But it's a fact. It just happened and we just giggled at it and that was it." According to a source for E! News, Halliwell has been trying to distance herself from her "playgirl image" since getting married.
Mel B continued to say that she hopes Halliwell won't be upset with her or deny the rumors, seeming to say that it wasn't an identity-changing encounter for either of them. "And hopefully when Geri gets asked that, which hopefully she will after this, she won't deny it," she said. "Because it was just a fun thing."
Mel B also revealed that she has kissed all of her bandmates, though there was "nothing sexual like that" with them. "When I got my tongue pierced we all kissed," she said. "But that was just a kiss because I wanted to know what it felt like. It was just a silly kiss."