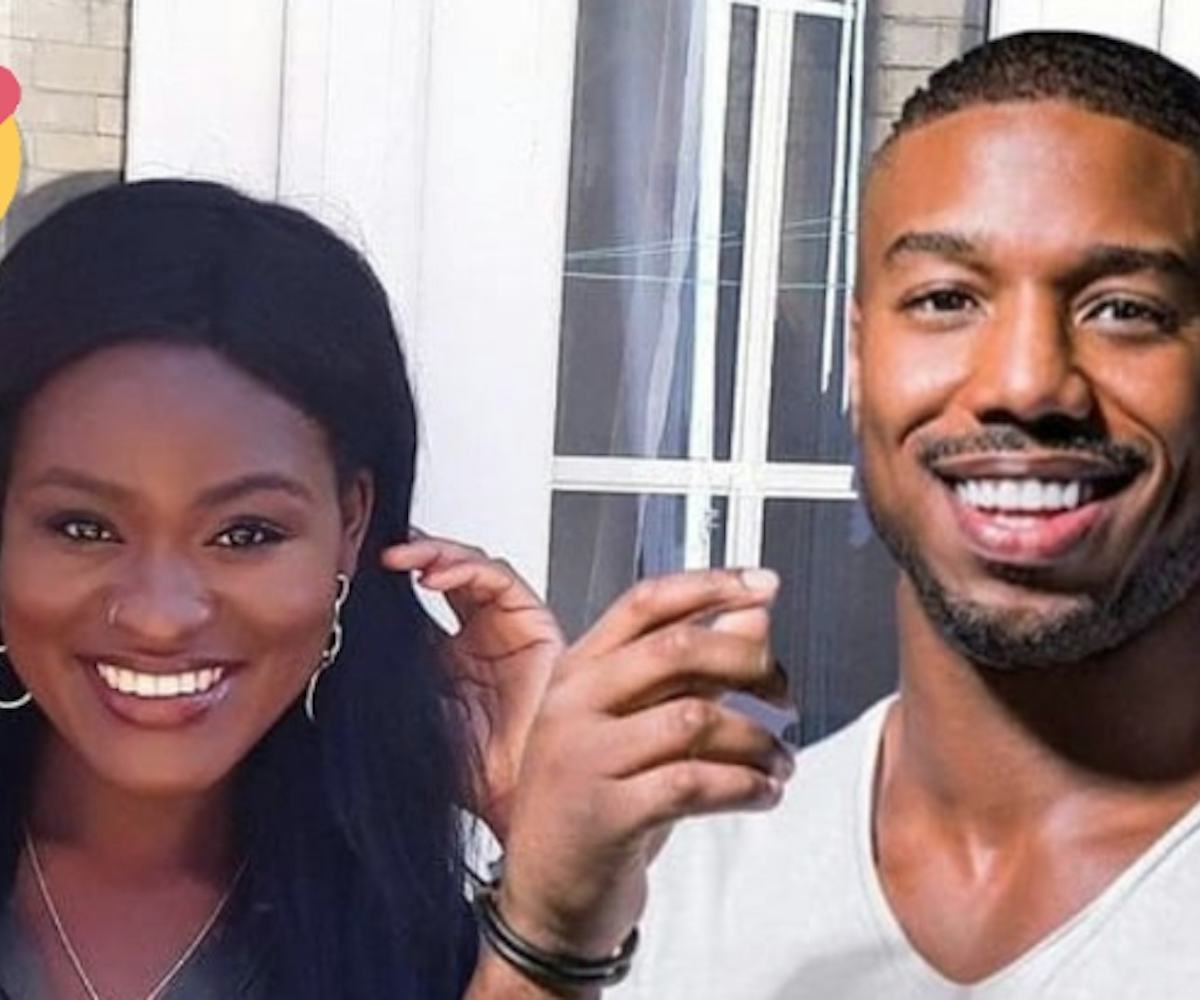 This Meme Performed Actual Magic
And helped a fan meet Michael B. Jordan
A meme has now resulted in one very lucky and internet-savvy young woman meeting Michael B. Jordan IRL. Bolu Babalola, @BeeBabs on Twitter, Photoshopped Jordan into a photo with herself and tweeted out a hilarious request. "I met this guy on holiday this summer—we had a such a great connection but I changed my number and we lost touch," she wrote. "Twitter do your thing."
Obviously, there was no summer romance, but it was just funny enough for Twitter to have done its thing (and have done it really well). The tweet has since spawned a new meme format, with plenty of copycats looking to meet other celebs, and even a nod toThe Parent Trap that received attention from the original cast.
The meme was born out of an actually quite wholesome viral request made by @briannacry to find a girl she had befriended on a vacation in Hawaii over a decade prior. Spoiler alert: They were reunited, and it basically proves that there must be some sort of magic behind the meme that resulted.
Bol, though, was united with Jordan differently. The actor was doing press in London at the time, where Bolu lives, so she was able to attend a Q&A for his film Creed II. Jordan already knew of the viral moment she had created and told her that they needed to get a proper photo together.
Can someone teach me how to use Photoshop? Let's keep this magic alive and get me into Taylor Swift's girl squad.