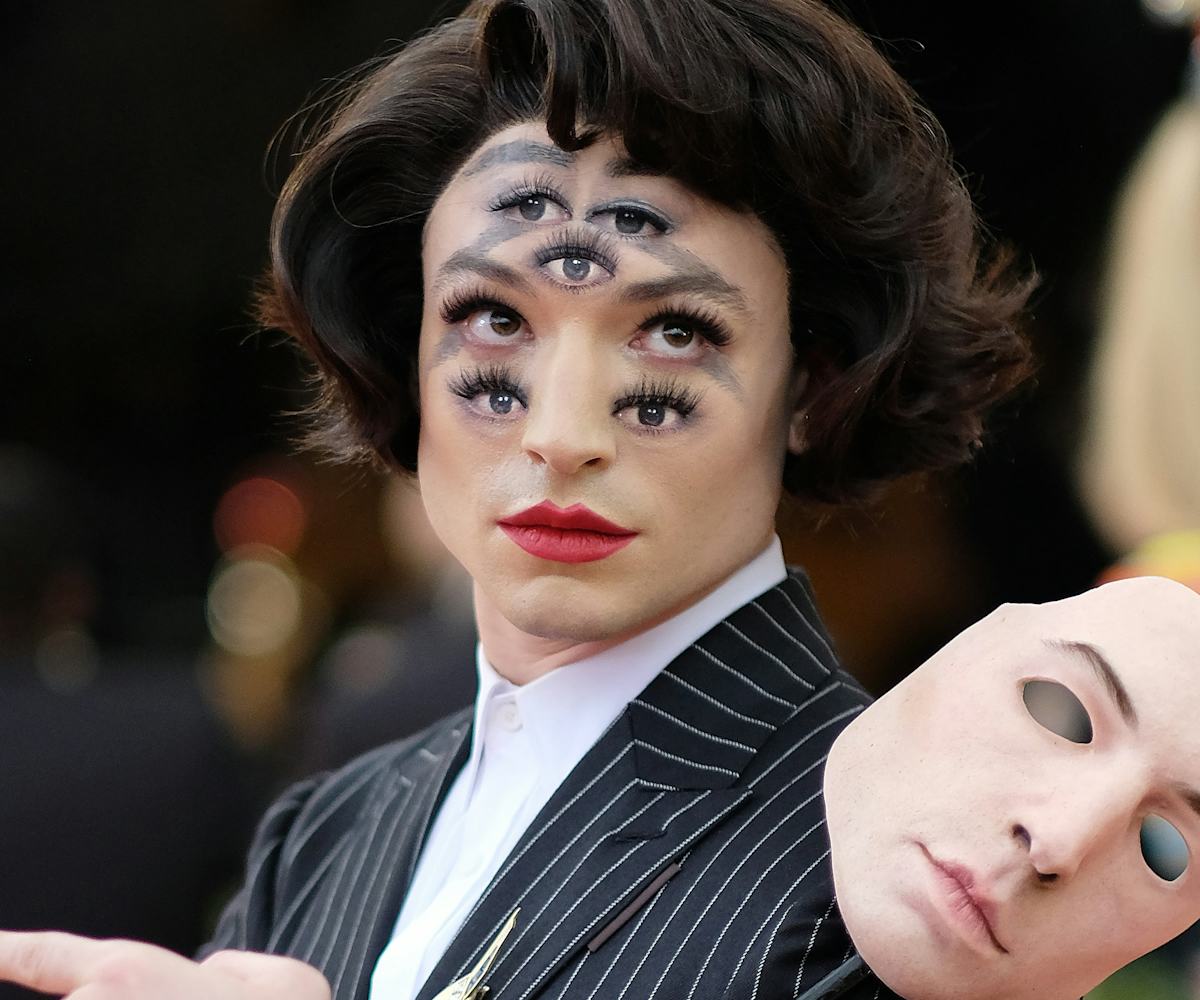 Photo by Dimitrios Kambouris
The Best Memes To Come From Last Night's Met Gala
Nail polish and mesh does not make camp!
At last night's Met Gala, some celebrities nailed the camp theme. Others might have Googled Susan Sontag's "Notes on Camp" in the limo ride to the event. As such, the event resulted in plenty of memes.
Some straight men did the least last night, and it was hard not to yell at my laptop screen when another one walked up the steps in a suit. In the words of Queer Eye's Tan France, "make an effort." Seriously.
Reminder for those who thought they "stepped it up," camp isn't simply a little nail polish and a mesh tee:
That's not to say all men didn't come prepared. Ezra Miller, for one, truly knew what camp was. So did Billy Porter. To be fair, quite a few men did well in the fashion department last night.
Lady Gaga's elaborate entrance into the event, complete with four outfits and a crew of dancers, was made to be memed. But the best meme of all was the one that called out those who identified with Gaga's over-the-top antics as maybe not being so outgoing IRL.
The "gay on FaceTime," living for the whole thing? Actually me.
Oh yeah, and before those four outfits? Gaga's bored look in this striped, fluffy dress evoked big loofah energy:
Margaret Cho called back to one of my favorite children's story when looking for visual comparison to Janelle Monáe's impressive outfit—and boy, is this accurate.
Uh, Katy Perry? Sia and Maddie Ziegler called, and want their costumes back.
Cara Delevingne's striped sheer look is everything I want to wear to pride this year.
But, let's be real. This is more like it.