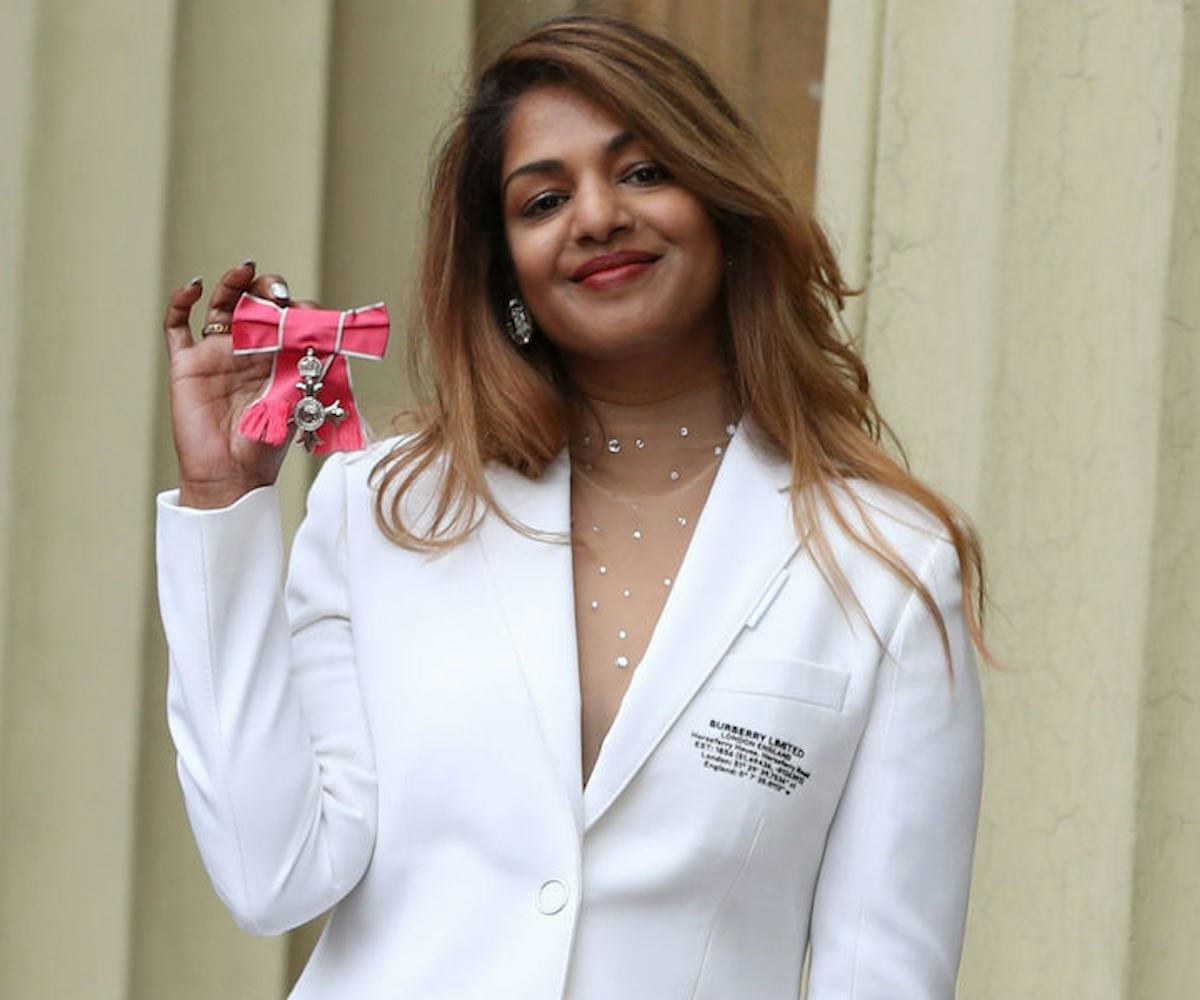 Photo by Yui Mok – WPA Pool/Getty Images
Is M.I.A. About To Release New Music?
It's been three years since she's put out a single
There might just be new M.I.A. music coming very soon. The Sri Lankan singer shared a cryptic teaser to social media platforms early Tuesday, teasing "NEW DECADE, NEW MIA" without giving any details except for a date, January 31. M.I.A. has not released new music since her 2017 single "P.O.W.A."
M.I.A. posted a pair of videos to a single Instagram post; the first features her name in trippy font, soundtracked by what seems to be unreleased music, and the second, a selfie-video of M.I.A. making faces for the camera. The caption reads as follows:
NEW DECADE
NEW MIA
EXPLORING
PLANETS AND PLATFORMS
JOIN ME
JAN 31ST 2020
M.I.A. has been on a musical hiatus since October 2018, which she announced in an interview with The House of Strombo following the release of her documentary MATANGI / MAYA / M.I.A (via Consequence of Sound). During the interview, M.I.A. expressed difficulty getting her music heard as an outspoken artist and woman of color, explaining that only her "palatable" protest music is acceptable in the U.S. "I might have to make an anti-Trump record, but if I make anything else, it's not going to wash," she said at the time, adding, "It's easy for me to play that card, like I'm so down for equal pay in Hollywood and I can discuss it in within the Western context. But if I want to talk about Tamil women wearing uniforms and eating cyanide pills because they didn't want to be raped by the Sri Lankan army… I know that both of these extremes of women exist."
Given her most recent musical history, M.I.A.'s announcement could mean a variety of things — maybe she's starting her own platform for releases and political activism. Or, perhaps she's dug back into the 1000+ hours of footage that were cut down for MATANGI / MAYA / M.I.A. to create an entirely new film. NYLON has reached out to M.I.A.'s rep, but no further information was available at time of publishing. Check out her teaser below.