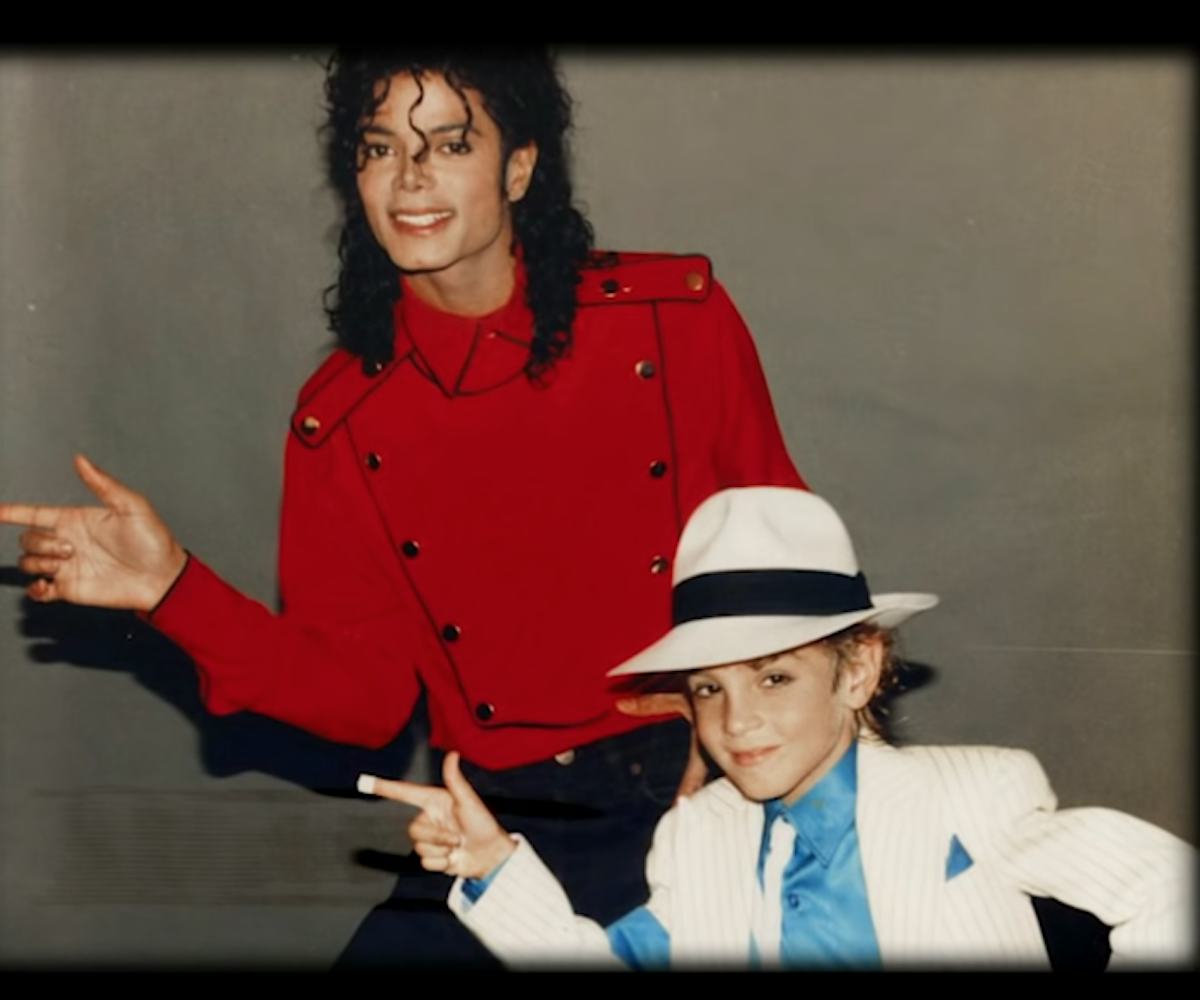 Screenshot via YouTube
'Leaving Neverland' Chilling First Trailer Details Michael Jackson's Alleged Child Sexual Abuse
The doc premieres on HBO next month
Leaving Neverland, the documentary which follows two men who claim they were sexually abused by Michael Jackson when they were children, just released its first trailer.
In the trailer, the two men, choreographer Wade Robson and computer programmer James Safechuck, claim that they were invited to Neverland, Jackson's estate which resembled a private theme park. Photographs of the young boys with Jackson are shown, as well as video footage from the time. Safechuck says that being with Jackson was "like hanging out with a friend that's more your age." Their mothers are also interviewed who appear to have not suspected that anything sinister could have been happening.
One quote is particularly chilling, with Robson revealing that Jackson allegedly told him that they both would face consequences if he were to tell anyone about the abuse. "He told me if they ever found out what we were doing, he and I would go to jail for the rest of our lives," he alleges. "I want to be able to speak the truth as loud as I had to speak the lie for so long."
Leaving Neverland premieres on HBO on March 3 and 4. Watch the trailer, below.