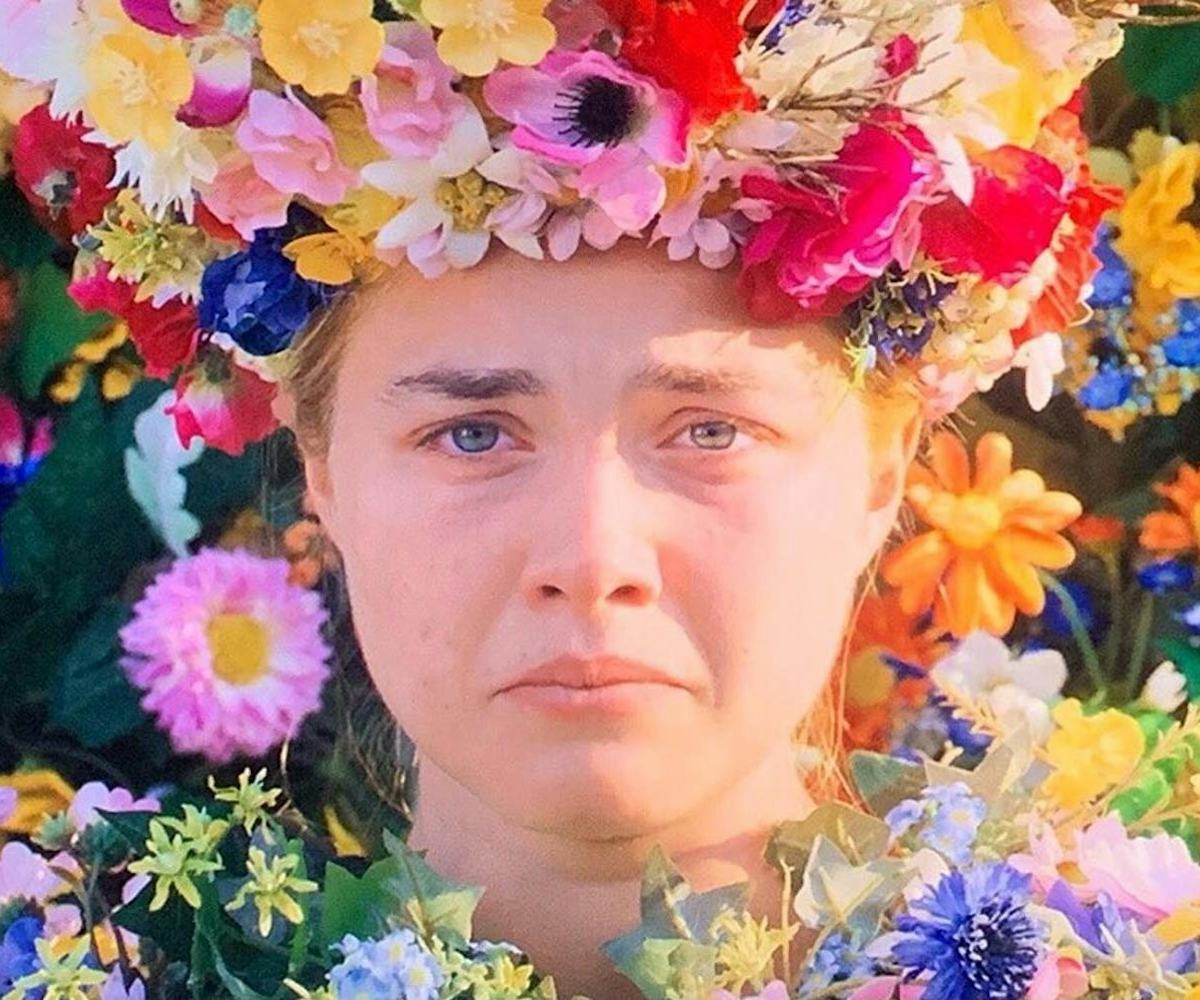 Photo courtesy of A24
A24 Is Giving Out Free Couples Therapy To 'Midsommar' Watchers
Couples needed this months ago!
Disclaimer: Slight Midsommar spoilers ahead, but it came out forever ago, so if you haven't seen it, what are you doing?
As it's gearing up for a digital release of Midsommar, arguably the scariest breakup movie of all time, distribution company A24 has announced that it will be giving away couples therapy sessions, apparently in expectation of the arguments that will ensue between couples who think it's a good date night movie.
After the theatrical release of Midsommar, many couples on Twitter found themselves in a crisis. Women were on the side of Dani (Florence Pugh), while men just didn't think that Christian (Jack Reynor) deserved his fate. So, in anticipation of this happening for even more couples, A24 partnered with Talkspace, an online and mobile therapy company, to give viewers the chance to win three months of couples therapy from the platform, so you can work out the problems that may arise after you watch the movie together.
If you want to enter, all you need to do is comment on the promotional video on Instagram, Twitter, or Facebook, and tag a friend or partner. Truthfully, it's times like these that I feel really lucky I'm with another woman, and we both thought that Christian was a shitty boyfriend who deserved to pay for it—I would've probably needed some of this therapy if I were with a guy who thought his bullshit was acceptable.
Watch the announcement, below, where director Ari Aster gives you a warning that this isn't the best choice for a date night movie.