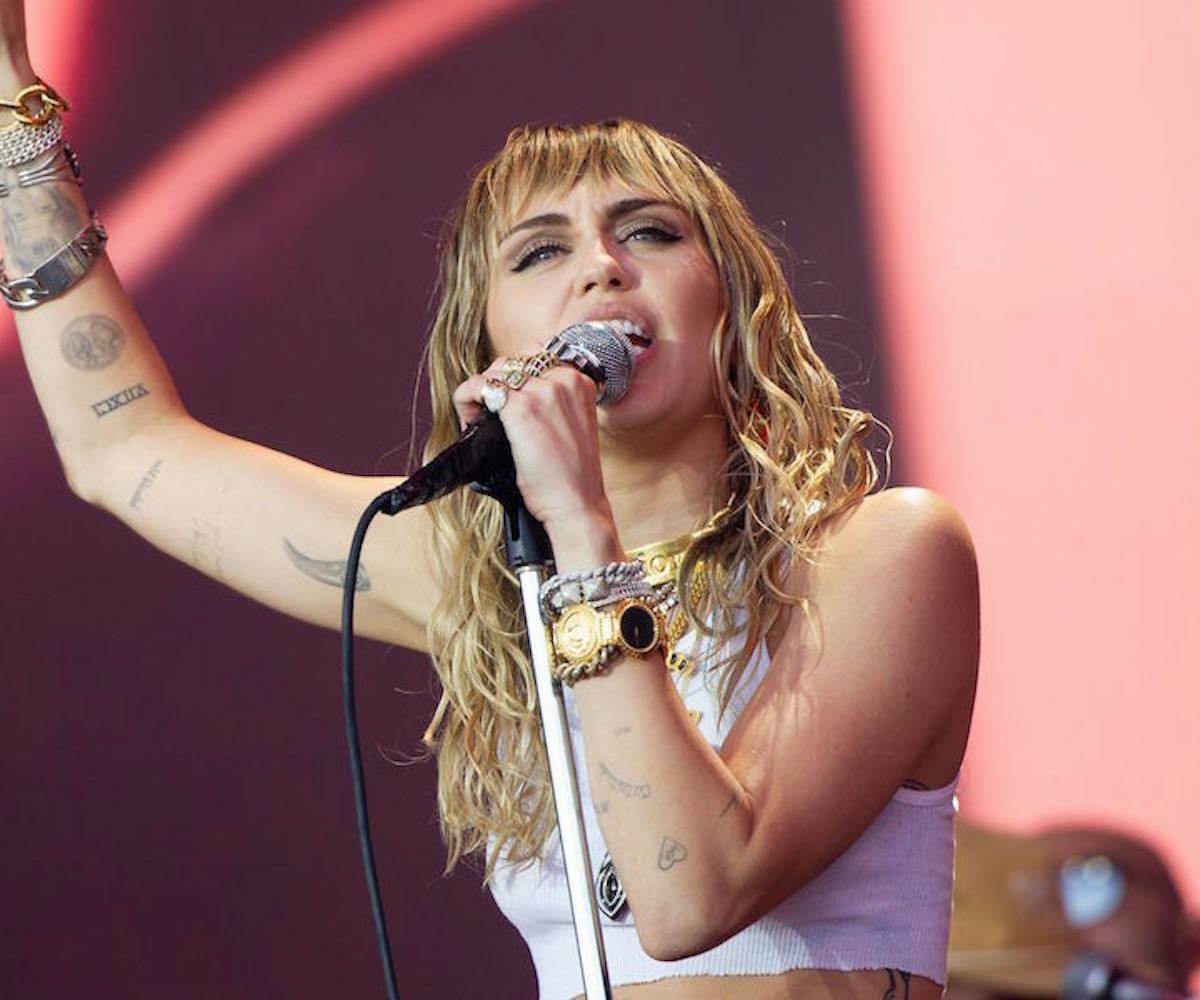 Photo by James McCauley/Shutterstock
Listen To Miley Cyrus Perform An Incredible Cover Of An Amy Winehouse Classic
I'm going to need a studio version of this
During Miley Cyrus' wild performance at U.K. music festival Glastonbury, she debuted a cover of Amy Winehouse's hit "Back To Black" alongside producer Mark Ronson. Notably, Ronson produced the original track for Winehouse back in 2006, along with many other tracks on the record, including "Rehab" and "You Know I'm No Good."
Cyrus kept the cover short, concluding with the first chorus of the song. Then, nearly without pause, Cyrus and Ronson transitioned into their hit song "Nothing Breaks Like A Heart," off his new album Late Night Feelings.
The rest of Cyrus' set was chock full of surprises, beginning with the moment she walked onto the stage dressed as Ashley O, her pop star alter ego in Black Mirror, and performed "On A Roll." Per Consequence of Sound, after performing that, she also covered Nine Inch Nails' "Head Like a Hole," which is what Charlie Brooker rewrote to create "On a Roll."
After finishing up singing "Party in the USA," Cyrus switched gears so fast that she gave the crowd sonic whiplash, as she then welcomed her father Billy Ray Cyrus and Lil Nas X to the stage so they could sing "Old Town Road."
ICYMI, yesterday Lil Nas X confirmed that he wasn't just our favorite icon to pop up in 2019, he's also a queer icon.
Watch BBC Music's footage of the performance, below.