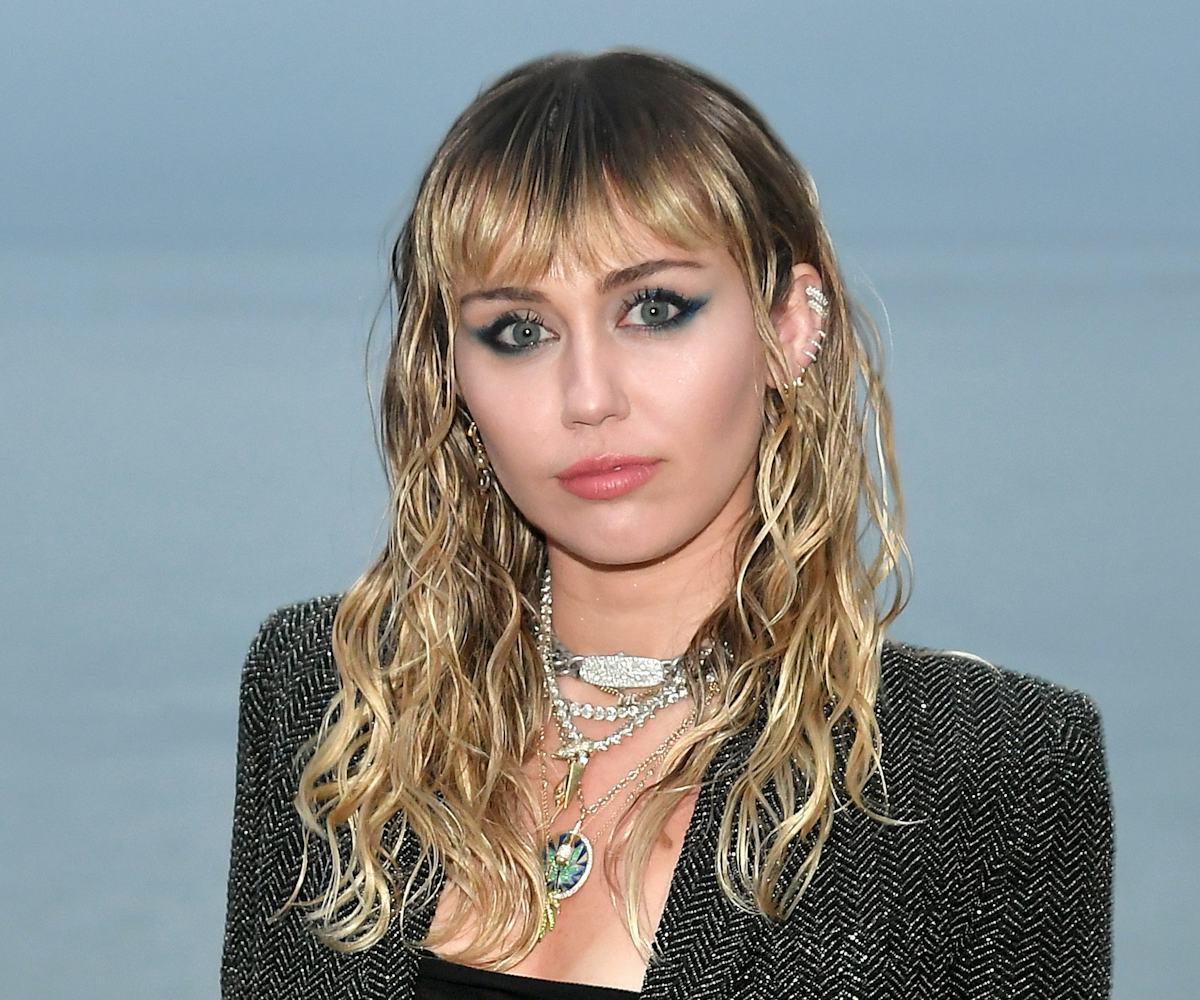 Photo by Neilson Barnard/Getty Images
Miley Cyrus Is "Deeply Sorry" For Her Controversial Comments On Hip-Hop
Back in 2017, Miley Cyrus made some insensitive comments about hip-hop and distanced herself from a genre that she had used for the entirety of her Bangerz era. Now, she's finally apologized.
The comments that sparked controversy ran in a Billboard interview. "I also love that new Kendrick [Lamar] song ["Humble"]: 'Show me somethin' natural like ass with some stretch marks.' I love that because it's not 'Come sit on my dick, suck on my cock,'" Cyrus said at the time. "I can't listen to that anymore. That's what pushed me out of the hip-hop scene a little. It was too much 'Lamborghini, got my Rolex, got a girl on my cock'—I am so not that."
The comments came after Cyrus had released Bangerz four years prior and twerked nonstop for the entire album cycle, which led many to accuse her of cultural appropriation. In 2017, she was making softer music and gearing up to release Younger Now. The fact that she was able to dip in and out of the genre when she wanted, sparked even more outrage.
In a new response, Cyrus acknowledged all of that. She wrote a comment on a YouTube video by As Told By Kenya, titled "Miley Cyrus Is My Problematic Fav... Sorry," admitting that she "fucked up."
Cyrus pointed out that saying that something "pushed" her out of the hip-hop scene "was insensitive as it is a privilege to have the ability to dip in and out of 'the scene.'" "Here are decades of inequality that I am aware of, but still have [a lot] learn about," she continued.
"I can not change what I said at that time, but I can say I am deeply sorry for the disconnect my words caused. Simply said; I fucked up and I sincerely apologize. I'm committed to using my voice for healing, change, and standing up for what's right," Cyrus' apology ended.
Following the release of the Billboard article, Cyrus tried to defend her comments by stating, in a since-deleted Instagram, "Unfortunately only a portion of that interview makes it to print, & A lot of the time publications like to focus on the most sensationalized part of the conversation."
While this current apology shows her acknowledgment of her privilege and regret for what she said, we wish it had come a bit earlier. Some are also noting the timing of the apology, coming soon after she released her new album She Is Coming which had hip-hop collaborators.