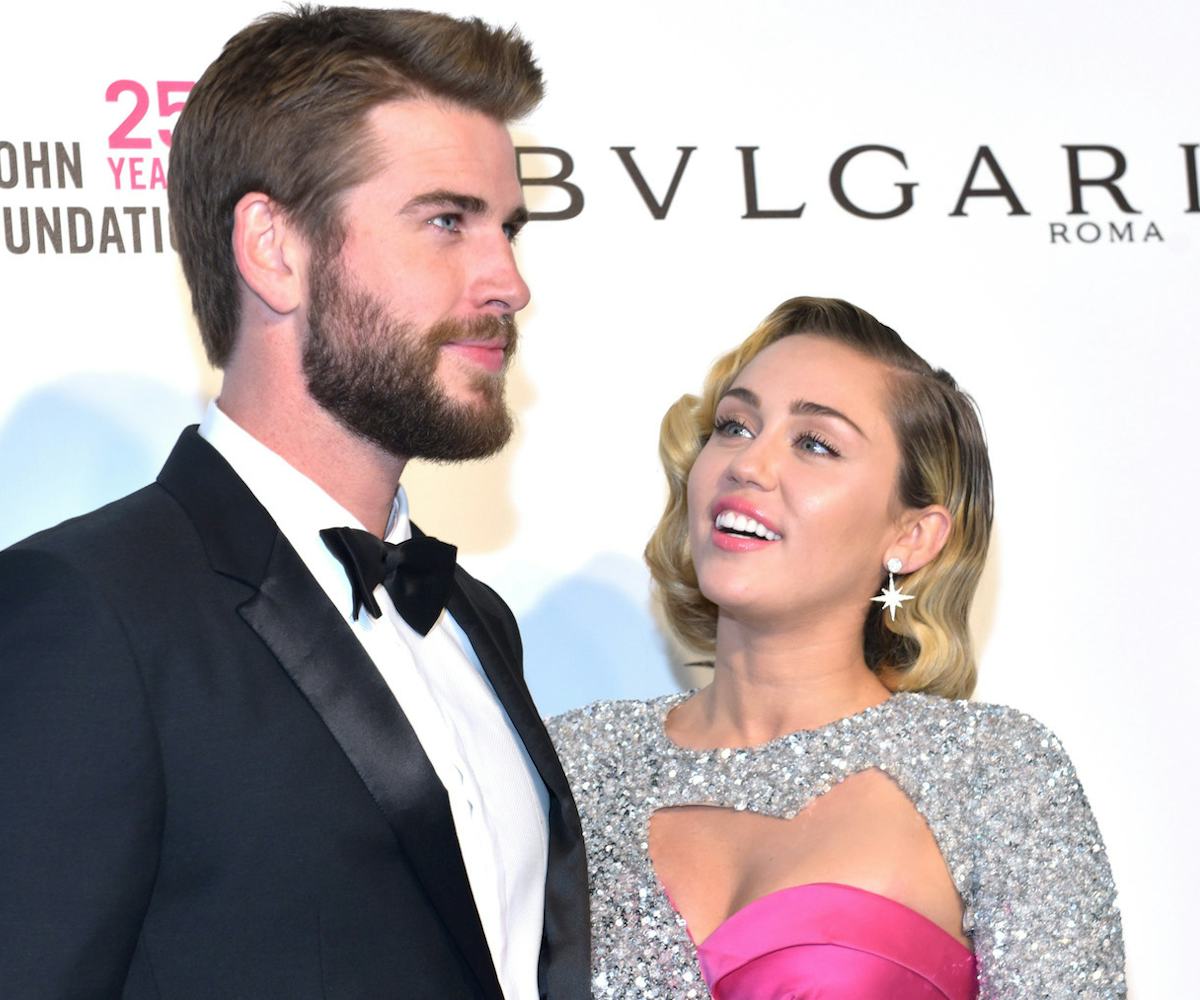 Photo by Rodin Eckenroth/Getty Images
Miley Cyrus Had An "Egg-celent" Response To Reports Claiming She's Pregnant
Miley Cyrus was forced to address unsubstantiated reports alleging that she is expecting a child. Cyrus was photographed in a billowy shirt blown flat against her stomach by paparazzi, which Daily Mailand others used to claim that the singer had a baby bump.
Cyrus literally called "bull shit" in response to a fan's post on Instagram, debunking the rumor pretty soon after it started.
But this wasn't the best part. When addressing the original article on Twitter, Cyrus incorporated a fresh meme, by Photoshopping the subject of the most-liked photo on Instagram, an egg, onto her alleged baby bump with her iconic tongue-out pose juxtaposed onto it. "I'm not 'Egg-xpecting,'" Cyrus wrote in her caption, "but it's 'Egg-celent' to hear everyone is so 'Happy For Us' .... we're happy for us too! 'Egg-cited' for this next chapter in our lives.... Now , can everyone leave me alone and go back to staring at an egg."
Message received, loud and clear.
Just because Cyrus recently got married to Liam Hemsworth does not mean that she needs to or plans on getting pregnant any time soon (or ever). In fact, People reported just before the new year that Cyrus and Hemsworth are in no rush to start a family.
As Cyrus said: leave her alone.