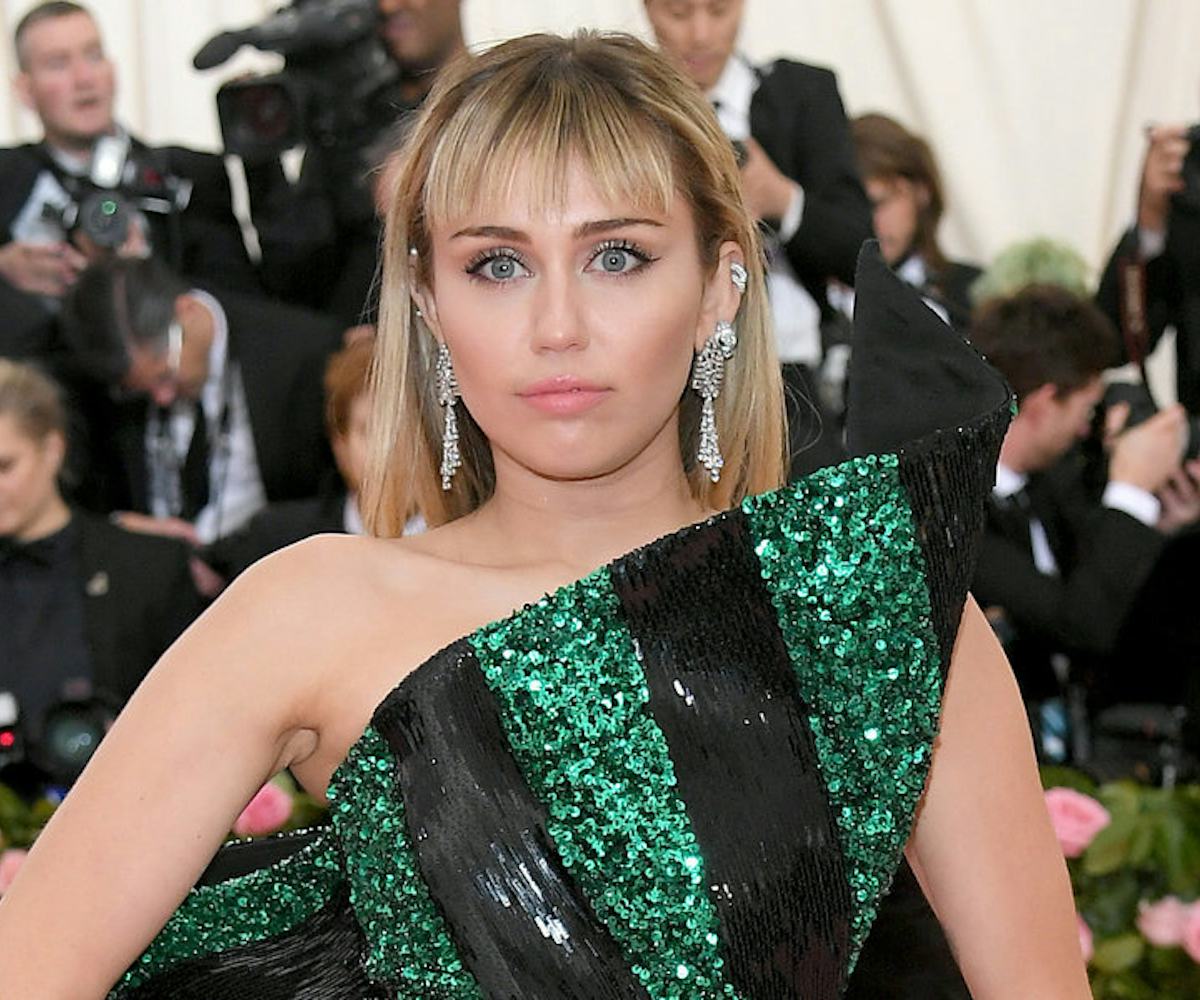 PHOTO BY NEILSON BARNARD/GETTY IMAGES
Miley Cyrus Responds To Being Grabbed By A Fan Without Consent
Over the weekend, Miley Cyrus was grabbed by her hair, neck, and chest by a man in Barcelona, Spain. She has now spoken about the incident and the importance of consent, which she obviously didn't give to the man who put his hands on her.
On Sunday, Cyrus was trying to get to her car when a man grabbed her while apparently trying to kiss her. She was with her husband Liam Hemsworth. In response to the situation, Cyrus posted a news clip with people talking about how wrong it was that she was grabbed and showed footage of the attack. "She can be wearing what she wants. She can be a virgin. She can be sleeping with 5 other people," Cyrus wrote in the caption. "She can be with her husband. She can be with her girlfriend. She can be naked. She CAN'T be grabbed without her consent."
Cyrus ended her tweet with a hashtag, #DontFuckWithMyFreedom, which is a lyric from the song "Mother's Daughter" off of her new EP, She is Coming.
We can't believe this still needs to be said.