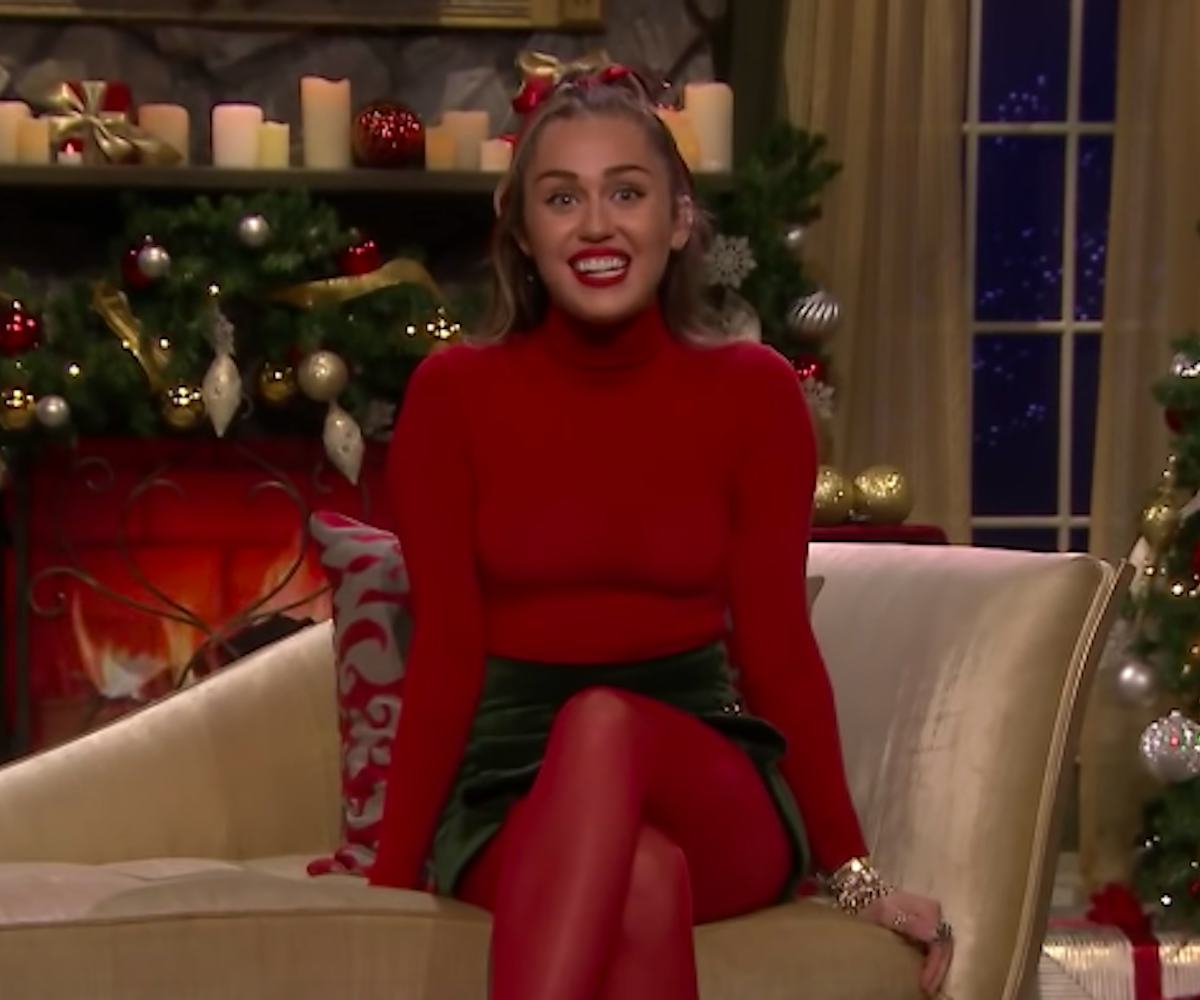 Screenshot via YouTube
Miley Cyrus Updated The "Santa Baby" Lyrics For The #MeToo Age
"Put away the chimney tonight"
Miley Cyrus gave the outdated lyrics of "Santa Baby" a much-needed feminist spin during her appearance on The Tonight Show with Jimmy Fallon on Thursday. After this, we're ready for her to update every other problematic Christmas song out there.
"Am I saying I'm going to hook up with Santa if he buys me all this stuff?" she asks after listing out just a few of the pricey items the song's lyrics ask for, like a car and a fur coat ("and I'm vegan!" she adds). She then says, "I don't need your presents tonight," and sings that she wants "nothing that comes in a box, no more fluff, I've had enough." She then adds, "I can buy my own damn stuff."
Instead of asking for anything that costs money for Christmas, Cyrus asks Santa to give women financial security, saying "a girl's best friend is equal pay," and freedom from workplace harassment. "Santa baby, I'd love to know my ass won't get grabbed at work by some ignorant jerk," she croons before asking him to "tell the dirtbag to put away the chimney tonight."
Cyrus should definitely take on "Baby It's Cold Outside" next. Listen to her revamped version of "Santa Baby," below.