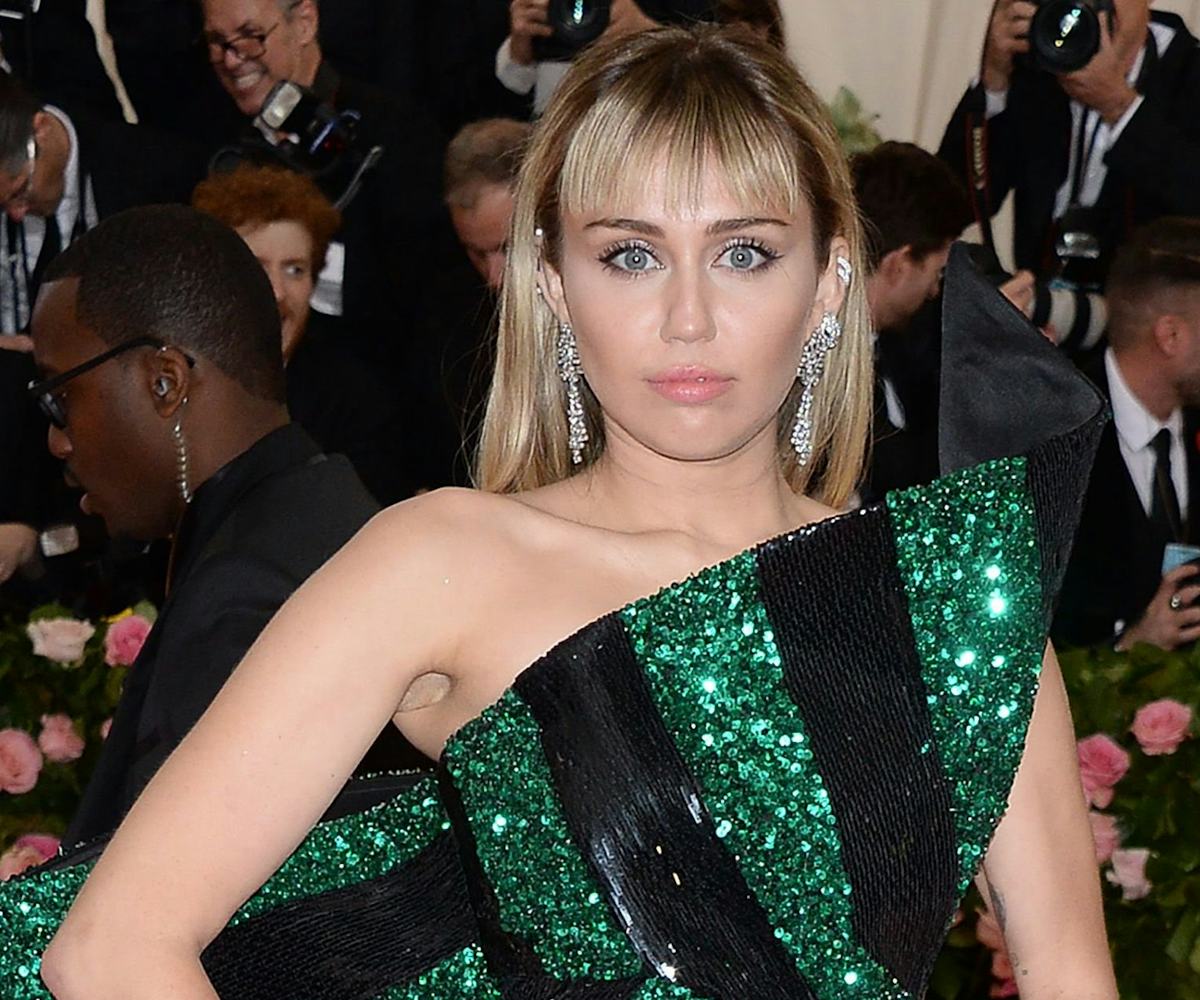 Photo via Broadimage/Shutterstock
Miley Cyrus Drops New Single "Slide Away," Seems To Address Divorce
It also addresses Hemsworth's alleged drug and alcohol use
At the end of a week of news about her divorce with Liam Hemsworth and vacation with Kaitlynn Carter, Miley Cyrus surprise-dropped a new single called "Slide Away." Singing that "it's time to let go," the song seems to address her divorce.
The lyrics mention the age of 17, which is how old Cyrus was when she and Hemsworth started dating. "I'm not who I used to be/ You say that everything's changed/ You're right, we're grown now." "So won't you slide away?" Cyrus asks the subject of the song in the chorus, saying that they've drifted apart: "Baby, we were found but now we're lost."
Another lyric seems to address sources' claims that the reason for the breakup was Hemsworth's drug and alcohol abuse, which Cyrus didn't condone since she struggled with addiction in the past. "I want my house in the hills/ Don't want the whiskey and pills," she sings.
Overall, the song addresses the breakup in a similar way to Cyrus' Instagram post seemed to. She's sticking to the story that the two have grown apart as they have evolved as people.
Listen to "Slide Away," below.