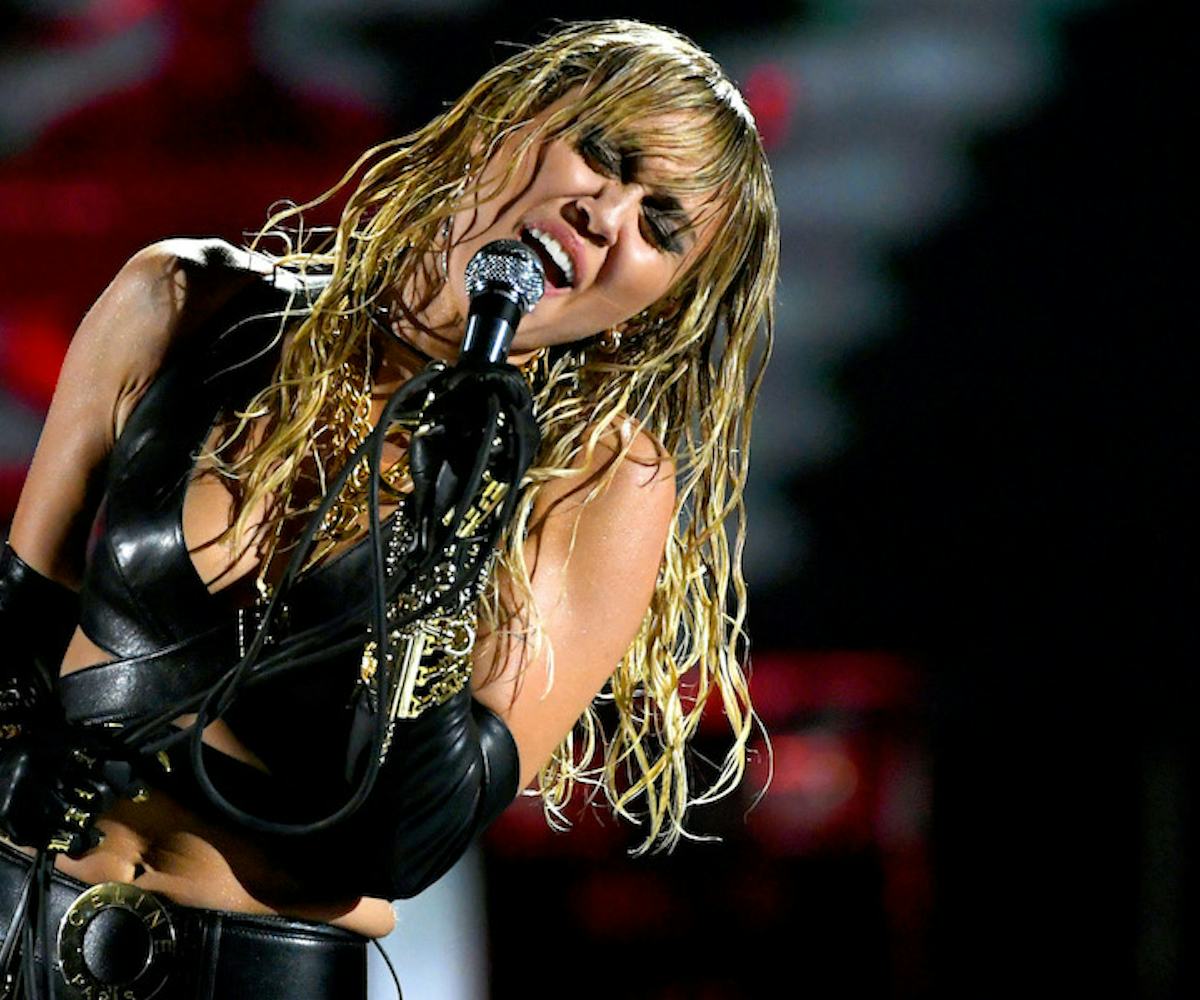 Photo by Kevin Winter/Getty Images for iHeartMedia
Miley Cyrus Holds Her Own Funeral In Upcoming Video
Miley Cyrus is dropping new material soon, and no one is more excited than her dad, Billy Ray Cyrus. Miley had teased new music — and a new aesthetic — on Instagram in early January. "New Hair. New Year. NEW MUSIC!" wrote the singer, and now her dad is co-signing whatever's to come. "It's gonna kiss some ass," Billy Ray, told Us Weekly on January 25. Billy Ray also revealed that an upcoming track has a music video in which Miley shows her own funeral. Billy, being an all-star dad, is in full support of the macabre concept. "It's just ridiculously, crazy good," he said.
New Miley music may be on the horizon, but for now Billy Ray is basking in his own personal wins. The country star won two Grammy awards (his first ever!) for the 2019's colossal hit "Old Town Road" with Lil Nas X. "So honored to win Best Music Video and Best Pop Duo/Group Performance," wrote Billy Ray on Instagram, dedicating his wins to the late Kobe and Gianna Bryant.
The familial support obviously goes full circle, and Miley congratulated her dad and Lil Nas X with a picture of the trio rocking casual western garb.