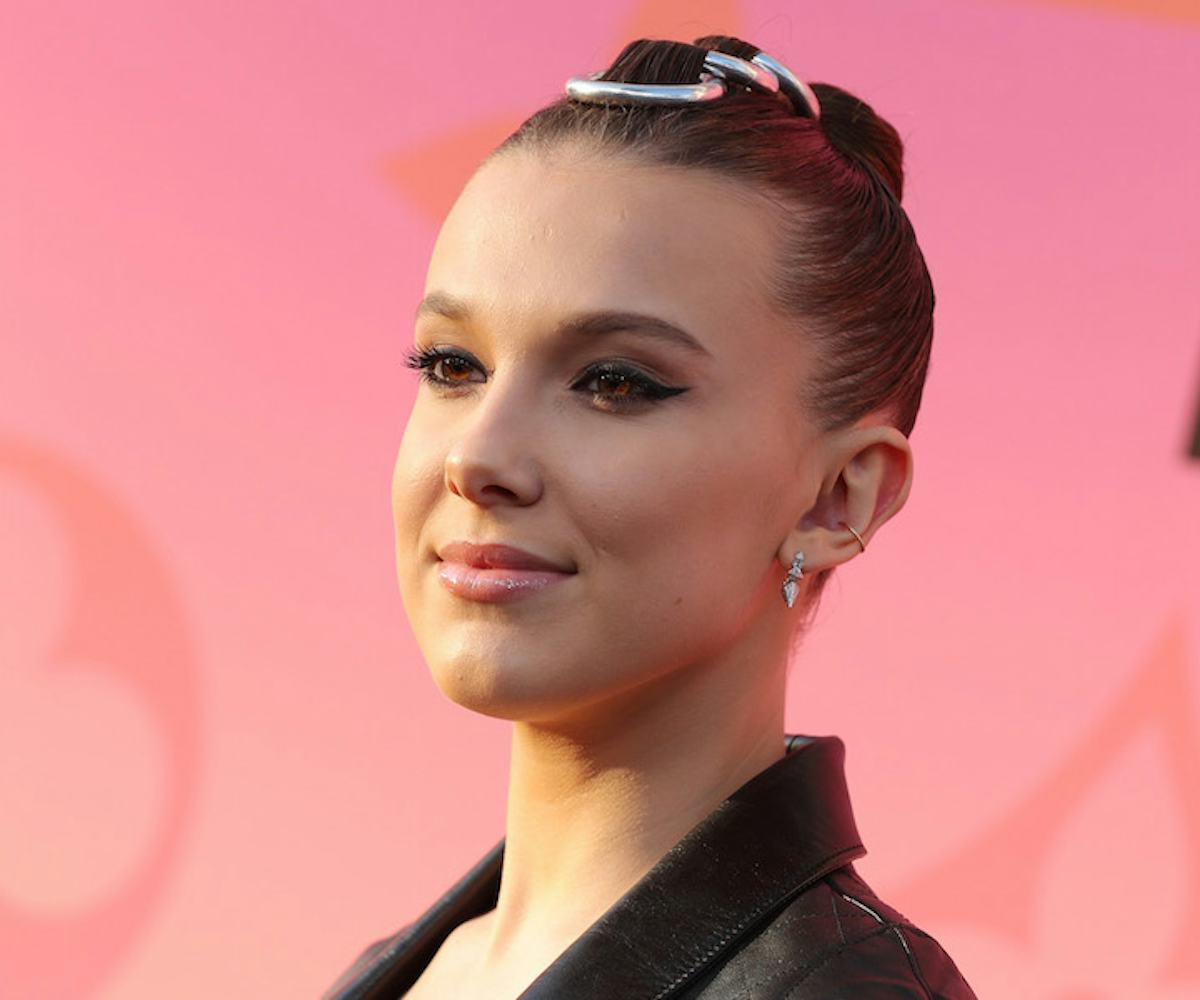 Photo by Chelsea Lauren/WWD/Shutterstock
Millie Bobby Brown Is Starting Her Own Vegan Beauty Brand
Named Florence by Mills, after her great-grandmother
Millie Bobby Brown is creating her own vegan beauty brand, with a portion of all proceeds going to charity. The brand, Florence by Mills, is named after her great-grandmother, and is certified cruelty-free and vegan. Today, the actress revealed the launch in an interview with WWD.
When launching her makeup brand, Brown looked specifically towards catering to Gen Z. "I've been in a makeup chair since I was 10, 11 years old, and I have really been introduced to all types of products. I've had special effects on my face, blood, all different types of foundation... I wanted to come into the [makeup and skincare] space because there was a gap in the market for young people," she said. The line will not only cater to young people's skin needs, but it will benefit them in bigger ways; a portion of all proceeds go towards fighting childhood cancer with Olivia Hope Foundation, a charity created in memory of Brown's friend Olivia Hope LoRusso, who died of leukemia.
As for naming the brand after her great-grandmother, that was a no-brainer. She shared, "I felt like a brand about individuality and bravery and being truthful should be named after somebody who was all of those things," which is quite a sweet nod to the Brown family matriarch.
Products included in the Florence by Mills launch are all things Brown has come to love in her experience in the makeup chair, including skin tints, gel pads for the eyes, and more. There's no official launch date set for Florence by Mills as of yet, but the brand will be sold at Ulta Beauty, Boots, and other places online, and will range from $10 to $34.