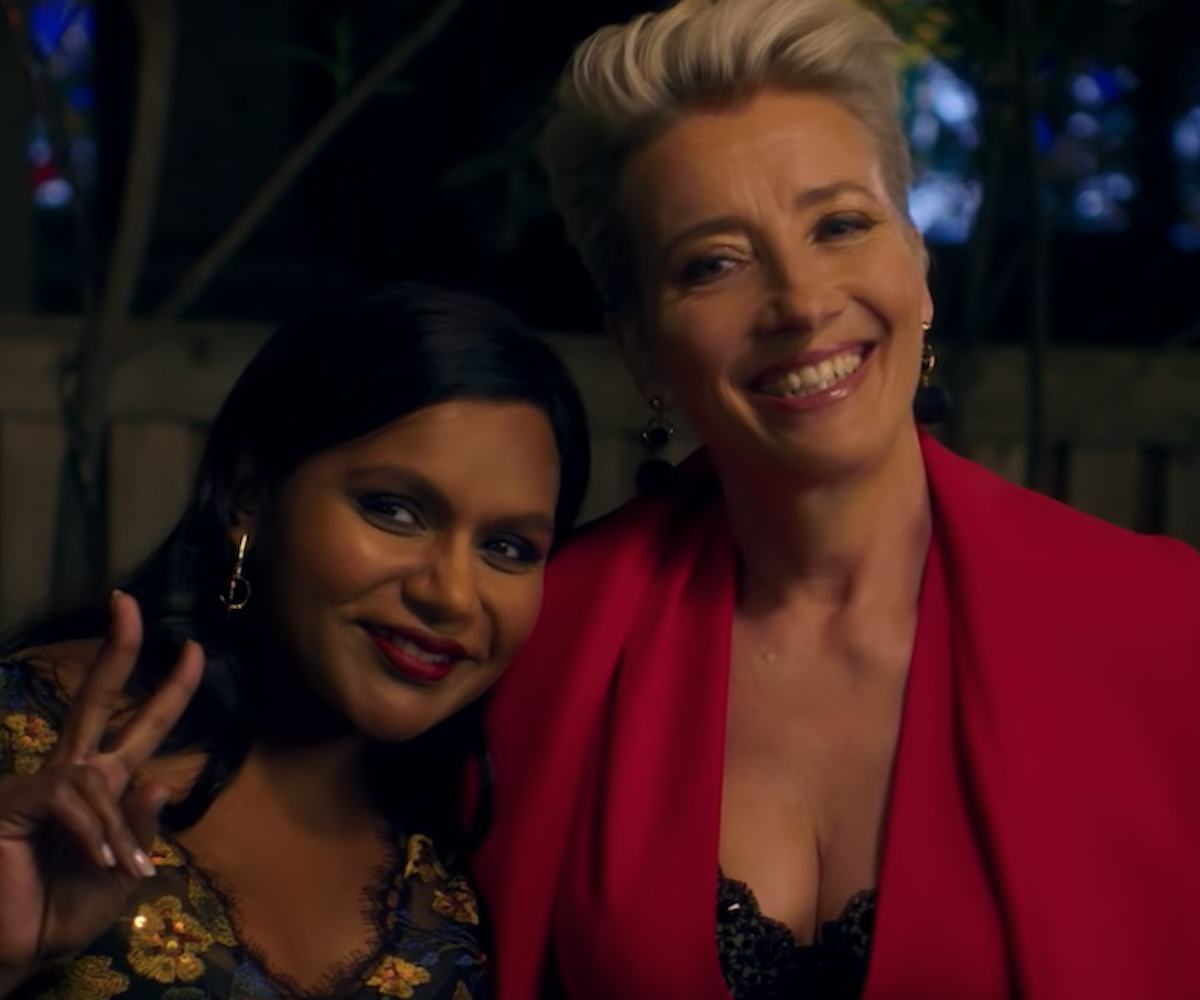 Screenshot via YouTube
Mindy Kaling Tries To Save Emma Thompson's Comedy Career In New 'Late Night' Trailer
Death by unfunny men would have been the worst way to go
Leave it to Mindy Kaling to save Emma Thompson's career that's dying in the hands of unfunny dudes. In new Amazon Studios movie Late Night, Thompson is talk show host Katherine Newbury, who has a white men-only writers room despite being the "only woman ever to have a long-running program on late night." With ratings plummeting, she asks to hire a woman to join the writing team, a role that ends up filled by Molly Patel (Kaling), a chemical plant expert with dreams of bringing her punny jokes to the screen.
"With rumors swirling that Katherine is being replaced by a younger, hipper male host," Amazon shares in the YouTube description, "she demands that the writers make her funny and relevant again. A lifelong fan, Molly (Kaling) is determined to prove she's not just a diversity hire, but the one person who can turn her idol's career around. Going against everything Katherine has staked her reputation on, she urges her to make the show more contemporary, authentic and personal, a move that could make Molly's career―or send her back to the chemical plant for good."
In the trailer, as part of Molly attempt to modernize the show's "old and white" jokes, she writes a new "White Savior" segment in which Katherine portrays the performative, stereotypical white savior, hailing a cab for two Black men and shoving them in it, despite them not needing one and having nowhere to go.
Watch the new Late Night trailer, below, ahead of its June 7 theatrical release.