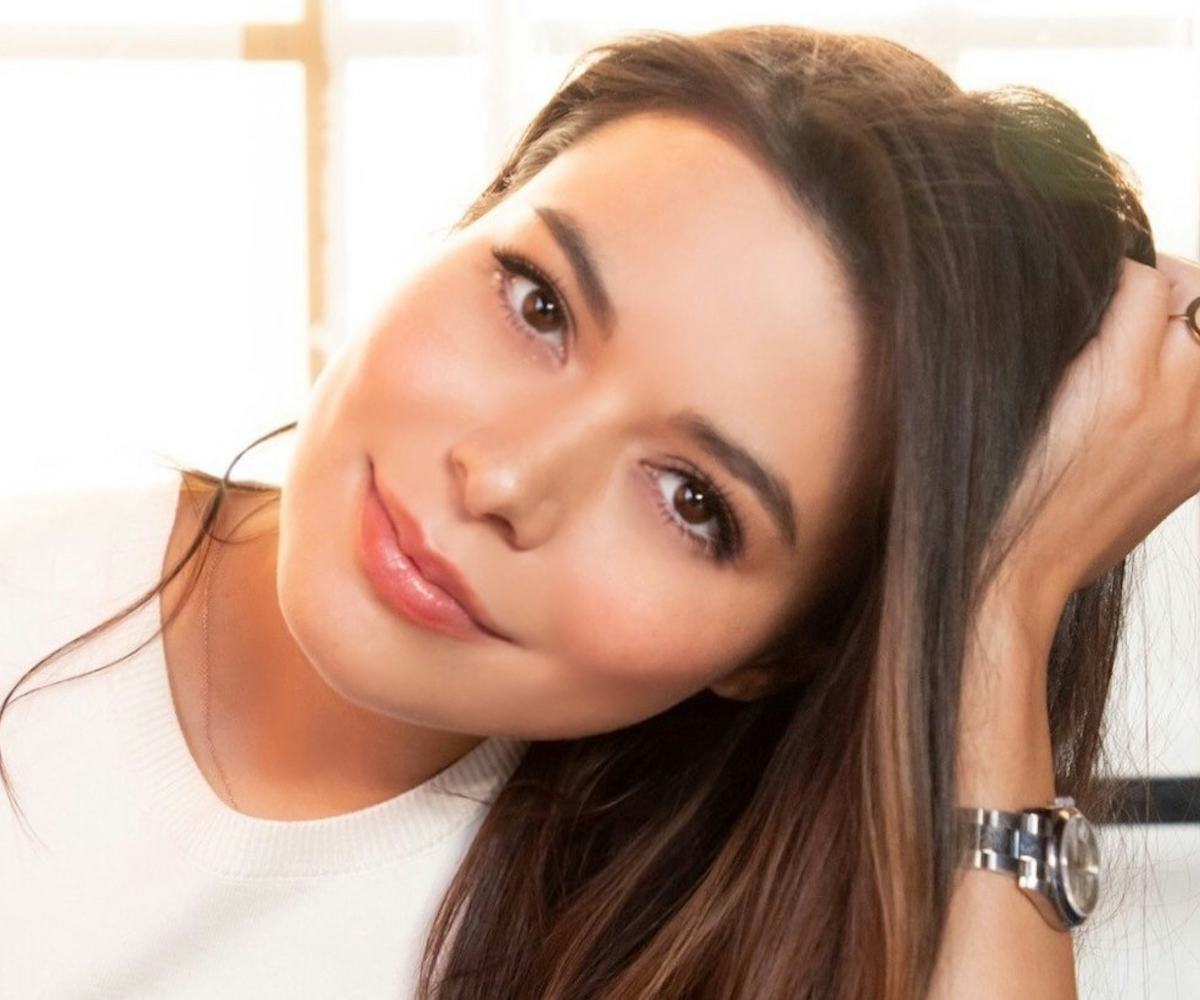 Photo by Carolina Palmgren
Miranda Cosgrove On Returning to Acting And A Possible 'iCarly' Reboot
After several years out of the limelight, the actress returned to the big screen with sci-fi thriller '3022'
From 2007 to 2012, Nickelodeon's iCarly made Miranda Cosgrove into a household name. The star landed the titular role of Carly at the age of 14 and quickly became one of the industry's highest-paid child actors. By the time she was cast in what would become a beloved show, Cosgrove had already been acting for a few years, making her film debut at age 10 in School Of Rock with Jack Black and, later, landing a lead role on Nickelodeon's also wildly successful Drake & Josh.
Coming up alongside peers like Selena Gomez, Ariana Grande and Miley Cyrus, who all went on to become mega superstars, it was surprising when Cosgrove quietly dipped out of the spotlight when iCarly wrapped. Though she went on to release two pop EPs and a studio album, Sparks Fly, that peaked at No. 8 on the Billboard 200, she didn't pursue a music career. She, instead, made the somewhat unusual decision to attend college, studying psychology at USC, and quietly voiced Margo in the highly lucrative Despicable Me franchises. But aside from appearing on a short-lived NBC sitcom Crowded in 2016, fans hadn't seen Cosgrove on screens for half a decade.
That is until this year: Cosgrove currently stars in the sci-fi thriller 3022, directed by John Suits and available now on VOD, in which a group of astronauts finds themselves stranded in space after a catastrophic event renders humanity extinct. The serious subject matter is a distinctive turn for Cosgrove, but, as she tells NYLON, a change of pace is exactly what she was looking for.
Below, Cosgrove chats about the film, her return to acting, and why an iCarly reboot might not be totally out of the question.
3022 has some pretty heavy nihilistic themes and is a darker turn from your previous work. What attracted you to the role?
When I read the script, I thought it was a really interesting idea — to be on a spacecraft and realize that Earth no longer existed. I'd thought before about what would it be like if Earth didn't exist, but I had never really thought about being one of the last people alive. I thought about it a lot after reading it. And then I had a meeting with the director, John [Suits], and we just really hit it off.
Given the film is a drama and you have a comedy background, what was it like to take on that kind of setting and role?
I thought it'd be fun to try something totally different, since I've mainly done TV shows and comedies my entire career. Even though the movie's set in space, it's really just about the characters and psychologically what they're going through. I'm used to working with a live audience, and it's usually all about trying to make people laugh, which I love. But this was just a totally new experience for me.
You also still found ways to bring a couple of more lighthearted moments to your character.
Definitely. I think my character was the lightest of the four. And I never actually end up having to know about Earth. So that also kind of makes overall my character probably the happiest onboard [laughs].
Were you a science fiction fan before filming 3022?
I do like some sci-fi, but I wouldn't say it's my number one favorite genre. I like rom-coms and comedies usually. So it was a little bit of a stretch, but I really like psychological thrillers, and I feel like that it sort of falls under that as well.
This was also your first onscreen role in a long time. Does this mean a return to acting for you?
I mean, I love acting. I'm from L.A., and when I was three, an agent just, like, came up to my parents; I don't even really remember it, but that's how I ended up acting. I sort of fell into it, and then it became such a big part of my life, and I ended up doing homeschooling for most of my life, having tutors on set and stuff. So it was really important to me to get go to college and just see what other opportunities were out there. I ended up majoring in psychology at USC. I feel like I really learned a lot, and I just really liked getting to be at school, and meeting people and being in classrooms. It was definitely a good experience.
But I really want to act. That's really the number one thing. I guess going to college kind of helped me realize that, too. I wasn't sure if it was the number one thing I wanted to do. I wanted to make sure. It's what I really love and want to do. So I'm going to keep trying to do more things. I'd love to try other things, like, probably not exactly like this, but just to try like things I've never done before.
There's such a longing for the past and in particular a nostalgia for the era that you came up in with your peers. Would you ever be interested in reconnecting with that part of your career, whether that's in the form of a reboot or something else?
When I was little, one of my favorite shows was Lizzie McGuire, so I can definitely see how people like shows they used to watch when they're young, because I'm definitely going to be watching [the reboot]. I'm really excited about it. I watched Fuller House as well, because I used to watch Full House. It's funny because my friend Josh Peck is in some of those episodes. But I don't know. I love comedy, so I still want to try to do something funny. But maybe someday it'd be fun to revisit that. Like in the same way that Lizzie McGuire's doing it. I'm still friends with everybody that was on iCarly, and we had a really great time getting to make the show. It's pretty much most of my memories from my childhood. It definitely means a lot to me.
You also had an album come out in 2011. Would you return to music?
Sometimes I'll play my guitar, and I'll sing songs and put them on Instagram, but that's really all I'm doing right now, for the most part. It's just something that I do now on the side sometimes. Once in a while, I'll record myself. But I don't know, I guess you never know where life's going to take you. So maybe someday.