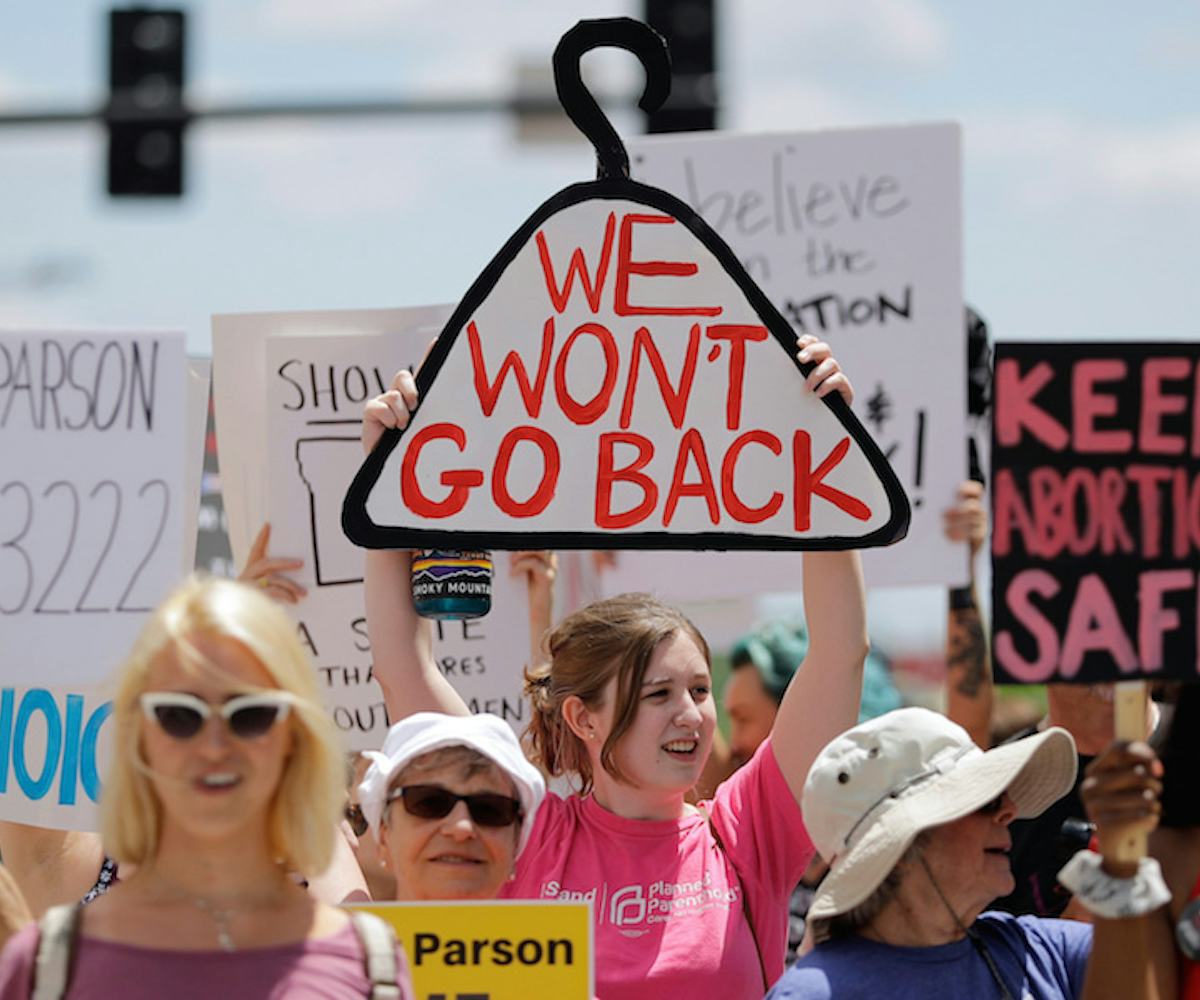 Photo by Jeff Roberson/AP/Shutterstock
Federal Judge Temporarily Blocks Abortion Ban In Missouri
The ban had been set to go into effect tomorrow
Missouri's strict abortion ban has been blocked by a federal judge, according to Associated Press. The ban, which had been set to go into effect on August 28, would have prevented women from getting abortions after eight weeks of pregnancy—prior to when many people are aware they are pregnant—with the only exceptions made for medical emergencies, though not for rape or incest. At this time, there is only a single clinic in Missouri that even performs abortions.
U.S. District Judge Howard Sachs wrote in his ruling that this new ban would have blocked half of reported abortions in the state, equaling "significant interference with plaintiffs' service and the rights of its prospective patients." Sachs has allowed part of the ban, "on abortions based solely on race, sex or a diagnosis indicating the potential for Down syndrome," to take effect tomorrow.
Colleen McNicholas, Planned Parenthood chief medical officer of St. Louis, shared in a statement to AP, "Although we are grateful today's ruling allows us to provide care to some Missourians, we will continue to defend the truth: EVERY reason to have an abortion is a valid reason." Because of this temporary block, Planned Parenthood and the ACLU's lawsuit fighting back against this legislation will have time to conclude in court. Sachs predicted that it is "highly likely that the listed weekly time limits on abortions will be ruled invalid."
For more information on how to help people in places with restrictive abortion bans, visit here.