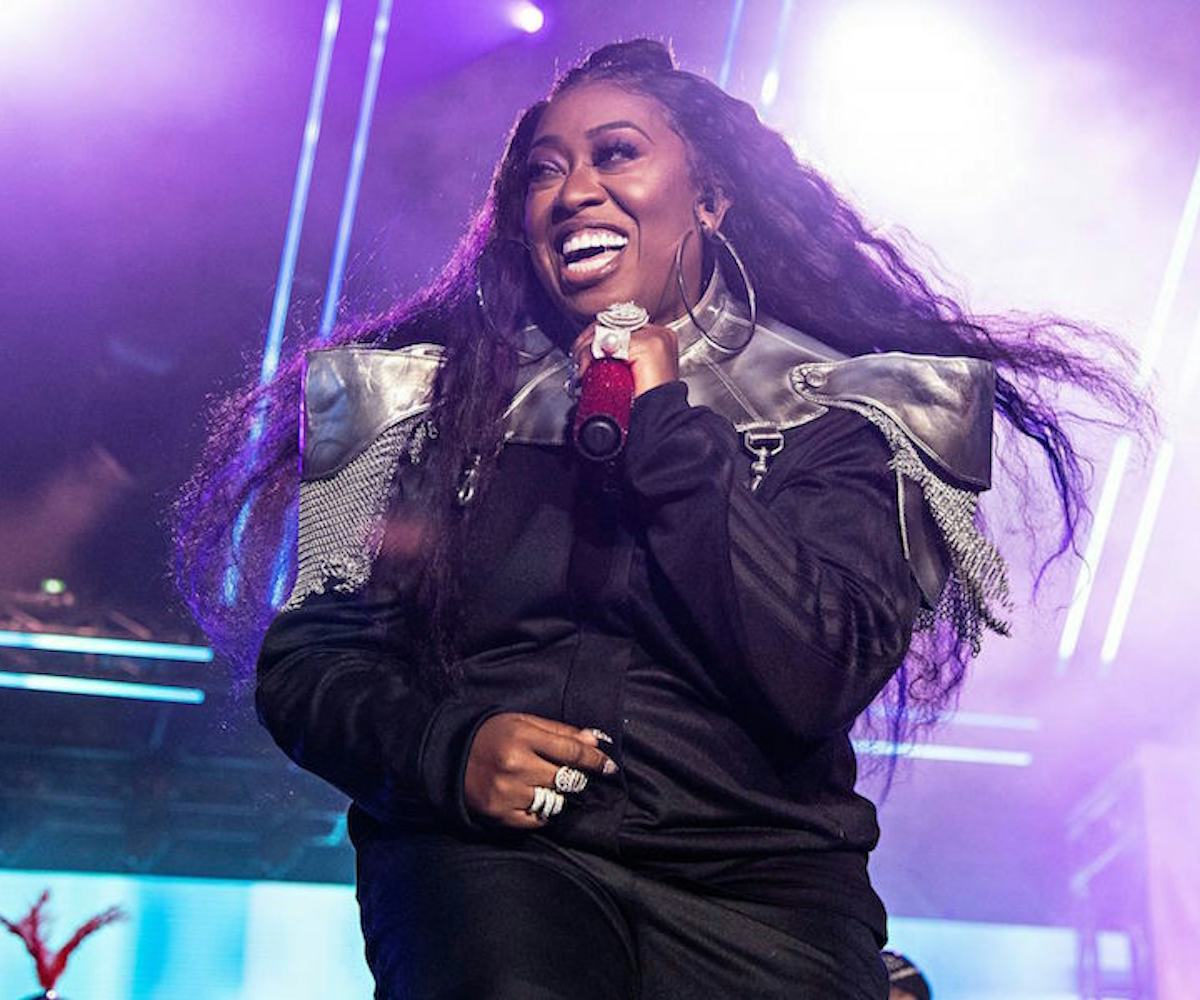 Photo by Amy Harris/Invision/AP/Shutterstock
Missy Elliott Just Blessed Us With Her First Project In Over A Decade
And a music video with Teyana Taylor!
Missy Elliott surprised fans with her first non-single musical release in 14 years. Late last night, Elliott shared a new music video "Throw It Back," followed by new EP, Iconology.
As if getting any new Missy video wasn't enough, "Throw It Back" features a Latex-clad Teyana Taylor, looking like a pop art snack and giving a young child a lesson in the history of Missy Misdemeanor in the Hall of Missy. From then on out, it's a pink-tinged Missy daydream, complete with *very* good suits and killer dance breaks. Her MTV Video Vanguard Award was long overdue!
Elliott didn't want you to miss out on one sick detail in her video. "I know you see something new everytime you watch a video bet ya thought those were Pom Pom's in the cheerleaders' hands," Elliott wrote on Twitter, "but those are dyed AFROS! Straight snapping." Only Missy could ever!
Not only did she snatch wigs with the release, but she provided the only wig-snatching GIF that matters from this point forward.
This EP follows 2005's The Cookbook. Listen to Iconology and check out the visuals for "Throw It Back," below.