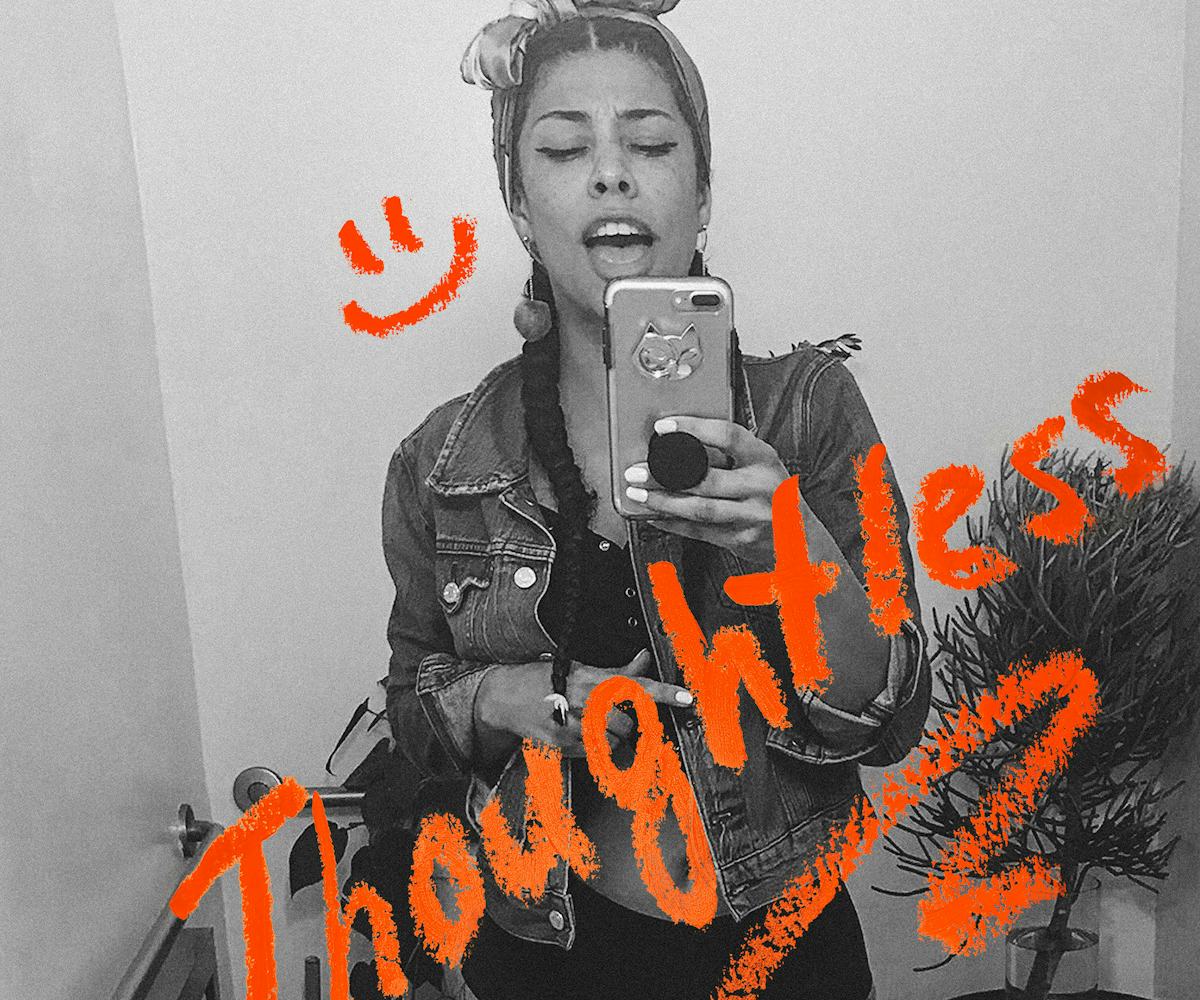 This Is The Perfect Soundtrack For Fucking Up And Trying Again
Monica Martin premieres "Thoughtless"
Singer-songwriter Monica Martin is figuring life out and making mistakes—and isn't afraid to tell you all about it. In fact, she does just that in her new single "Thoughtless," premiering exclusively on NYLON.
"So many of us remain floundering idiots, drowning in a sea of golden rules, pearls of wisdom, and blue-ribbon lifestyle recipes," Martin told us. "The best I can do is share the feedback loop that results from me trying yet again to apply any of it. 'Thoughtless' is a stream of consciousness of receiving wisdom and panic-laughing my way through actually applying it."
The Chicago-born, Wisconsin-raised artist originally sought out a career as a hairdresser, but the encouraging words of her friends convinced her to share her musical talent with the world. Previously, Martin's raspy vocals were flexed in experimental folk-pop group PHOX, but, once the group went on indefinite hiatus, she found herself some warmer weather in L.A. and good vibes to match as she took on music solo. On "Thoughtless," you won't hear her nerves—or panic-laughter—about going through these changes and figuring shit out, but a polished harnessing of these stumbles into a low-key and ultra-cool track.
Stream "Thoughtless" below.