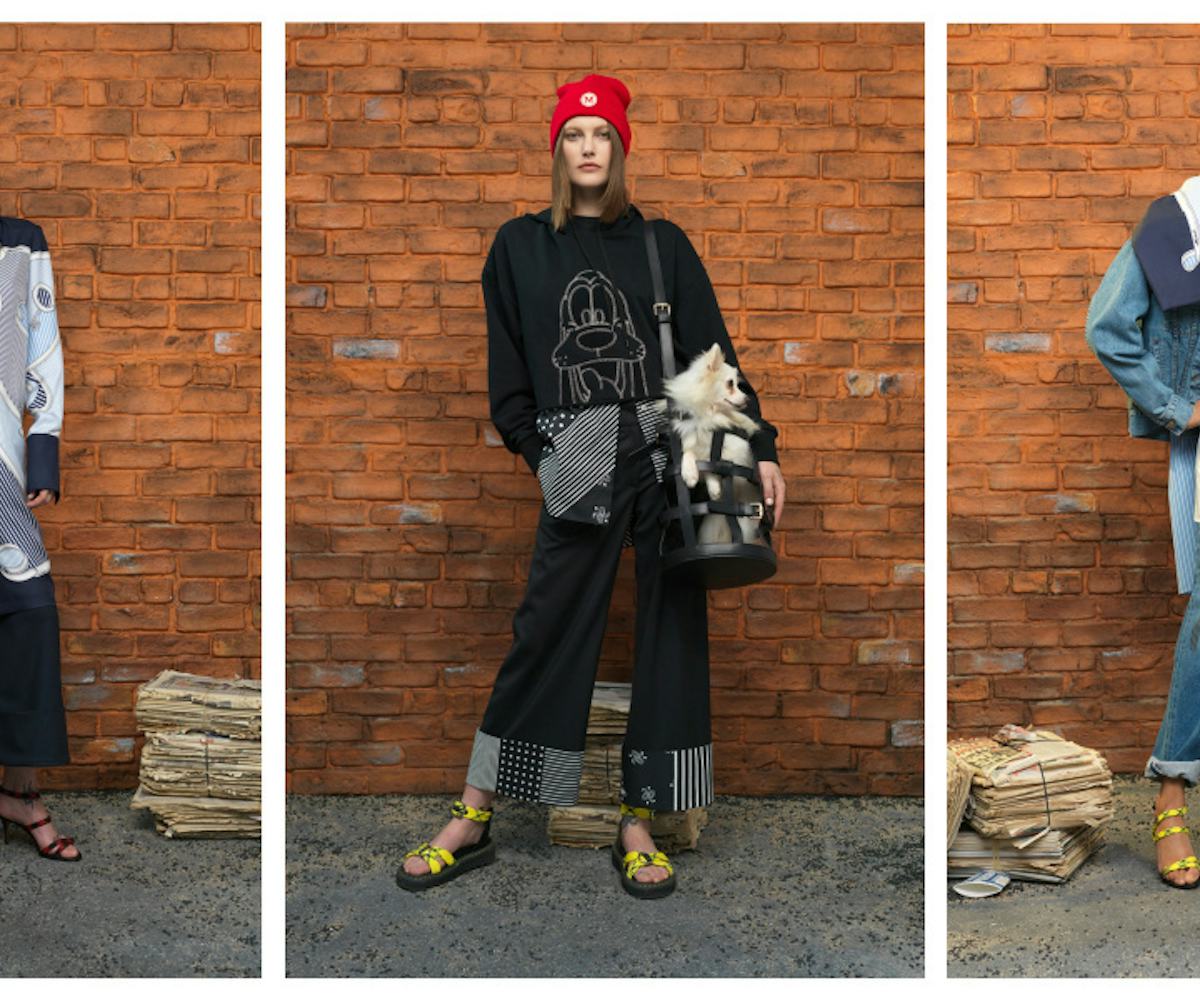 Monse's New Line Has More Dogs For You To Fall In Love With
Monse has gotten back into the business of pandering to me, and has brought a bunch of adorable dogs to show off its latest collection. The designs this time around include images of some very famous dogs, too, so you know you're going to need it all.
For Pre-Fall 2019, Monse rolled out a campaign starring over 30 shelter dogs who were adoptable and stylish AF. Now that all those adorable pups have been adopted, the brand got more to model and rolled out a line that is inspired by them as well. "Riffing on the dog theme we partnered with Disney on a collaboration featuring Pluto and Goofy on tops, denim, cardigans, and dresses," the brand shared in a press release. The new 12-piece collection shares 100 percent of the proceeds with various pet rescues.
Even the faintest of Disney hearts will find something in the collection, especially if they're a dog owner. Check out our favorite items—including the perfect dog sweater featuring a cross-stitch picture of Pluto on the back, which will make its wearer the envy of every pal at the dog park—from the collection, below.
Monse, Disney Denim Straight Leg With Pluto Print, $800, available at Monse.
Monse, Pluto Dog Sweater, $150, available at Monse.
Monse, Pluto Bandana Print Tee, $250, available at Monse.
Monse, Pluto & Goofy Split Sweater, $990, available at Monse.