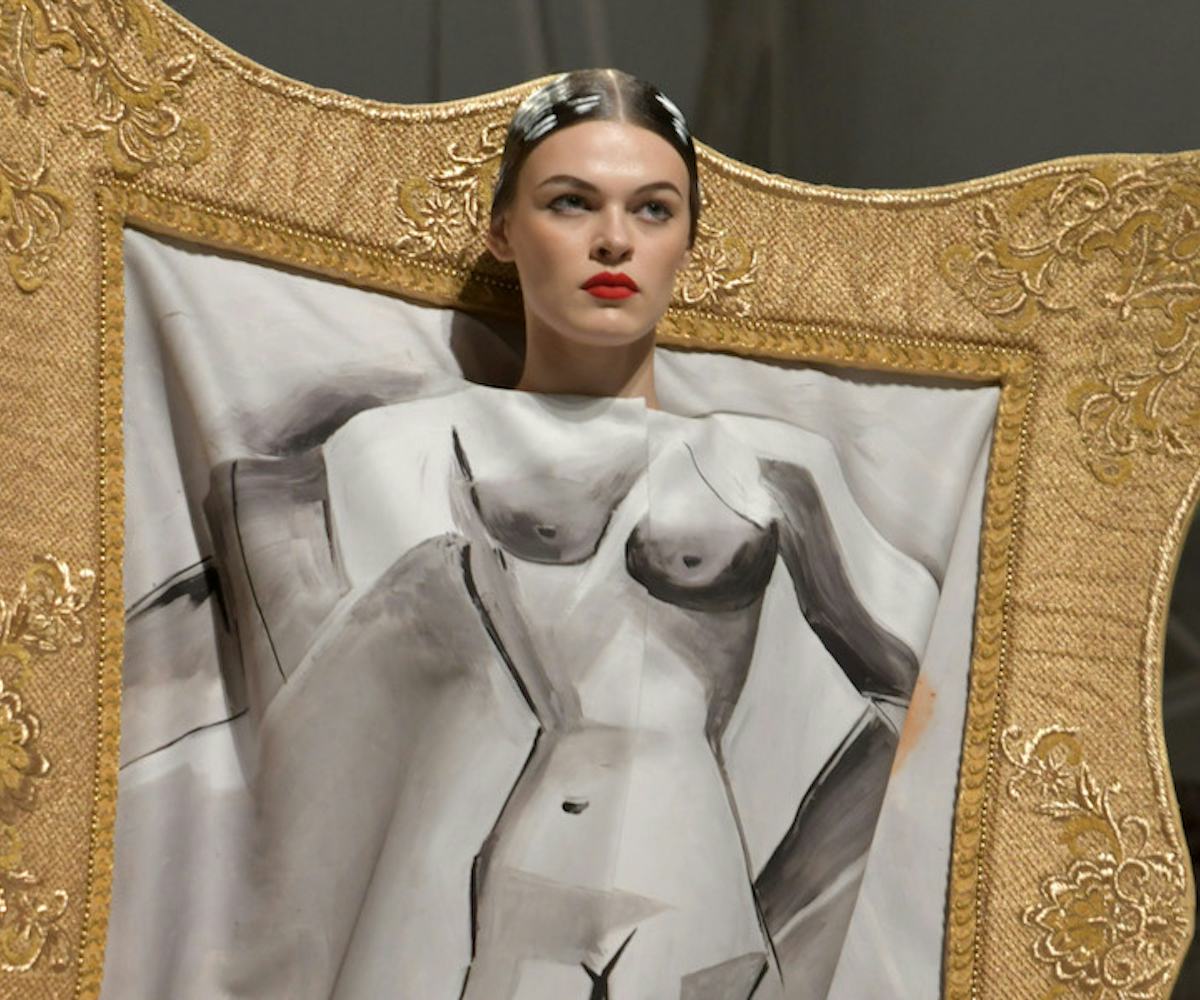 Photo via Shutterstock
Moschino Brought Picasso To Life On The Runway in Milan
Put these in a museum ASAP
At Milan Fashion Week on Thursday night, Moschino designer Jeremy Scott turned the runway into a gallery filled with Picasso-inspired looks. Models walked through an ornate gold frame, wearing sculptural dresses, painted hair, and looks that easily could have been imagined by the legendary artist himself.
Even if you're not well-versed in the many eras of Picasso's work, there's plenty to love in the collection. Many models were turned into instruments, with Kaia Gerber wearing a guitar down the catwalk. Oversized illustrated hands seemed to be the key accessory of the collection — perhaps a sneaky clutch rather than simply an elaborate prop? — as well as opera gloves in an array of fabrics and colors.
While many of the looks are probably more suited for a life in the MoMA than the red carpet, scattered throughout were a handful of very wearable gowns and suits. An oversized blazer covered in multi-colored brush strokes, paired with matching wide-leg trousers? Sign me up.
What might be my favorite moment of the show, maybe even my favorite moment of fashion month thus far, was Bella Hadid walking dressed as a court jester in a beaded and ruffled harlequin jumpsuit. I'm ready to give the look its rightful place in the collection of clownery memes that have taken over the internet.
View some of our favorite looks from the Moschino Spring 2020 runway show below.